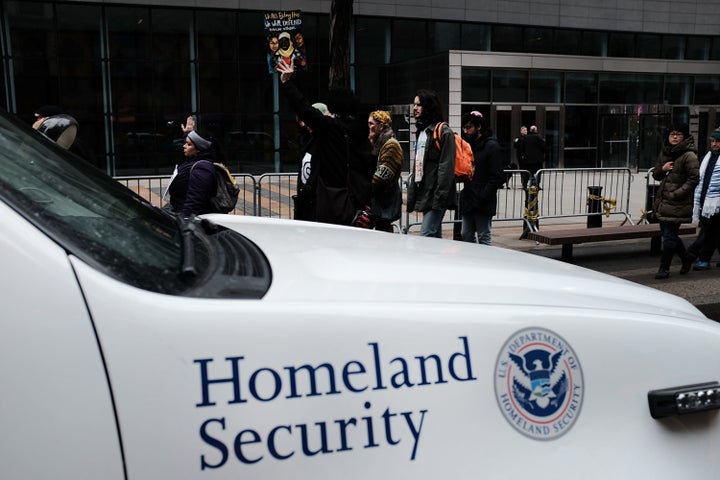 Dozens of Vietnamese refugees who were rounded up by U.S. Immigration and Customs Enforcement and held despite not being eligible for deportation are challenging their detentions.
Several Asian-American civil rights groups filed a nationwide class action suit last week on behalf of the refugees, who were detained as part of several raids that began last year.
The organizations argue that, with many of the refugees being held indefinitely or for prolonged periods of time, ICE is violating federal law.
"By detaining refugees without due process, ICE is acting illegally and arbitrarily, a hallmark of authoritarian regimes similar to the one in Vietnam," Phi Nguyen, litigation director at Asian Americans Advancing Justice-Atlanta, said in a statement released Wednesday. "The courts must step in to affirm the rule of law. That's what this lawsuit seeks to do."
While about 40 refugees are involved in the lawsuit, the legal document states that many more could be undergoing similar detention situations. About 8,000 to 10,000 Vietnamese refugees have orders of removal and are at risk for detention.
In March 2017, the U.S. government began large-scale roundups of Vietnamese refugees who had contact with the criminal justice system in the past. Most received final orders of removal years ago after committing the crimes and faced deportation. They were detained but were later released on orders of supervision. Since then, many of the detainees have been regularly checking in with ICE, and decades have gone by since they've committed any crimes. The raids and detentions last year were largely unexpected.
What's more, the detentions run counter to an agreement that was struck between the U.S. and Vietnam that puts restrictions on who can be deported. Prior to the agreement, Vietnam did not accept any deportees in part because of America's role in attempting to overthrow the Vietnamese administration during the Vietnam War, the Pacific Standard points out.
Policies changed in 2008 when the countries signed a memorandum of understanding that allowed for Vietnamese nationals who arrived in the U.S. on or after July 12, 1995, and had orders of removal to be deported to Vietnam. However, those involved in the lawsuit came to the U.S. before that date. The memorandum has not been changed or negotiated since it was signed, though experts say the Trump administration is pushing for an update.
"The only thing that has changed is our administration wants the Vietnamese government to completely abandon the repatriation agreement," Nguyen said at a Wednesday news conference. "However, the Vietnamese government is rightfully resisting."
The groups are currently waiting for ICE's response to the lawsuit and will be assisting those represented in the lawsuit and their families. In the meantime, they're calling on people to sign a petition in support of those detained.
Popular in the Community