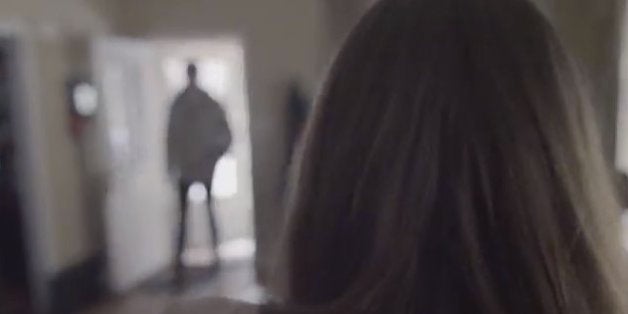 You might have seen it Tuesday morning on The View: the hosts discussed a new TV ad Everytown for Gun Safety released a day before the U.S. Senate holds the first-ever hearing on guns and violence against women. The ad calls on members of Congress to support a bill to close a loophole in federal law that allows abusive dating partners and convicted stalkers legal access to guns. On the show, Lara Spencer called the ad "effective" and after a discussion the other three hosts concluded that women might be better served by keeping guns in their homes.

As an advocate for evidence-based solutions to keep women and their families free from gun violence, I'm glad to see a healthy debate about gun violence against women discussed on national TV. And as a mom, I get why a woman's reaction may be to go out and get a gun to defend herself and her family if the worst ever happened.

But let's look at what the research tells us: Abused women are nearly 10 times more likely to be threatened with a gun than to defend themselves with it, and research published in the American Journal of Public Health shows that the presence of a gun in a domestic violence situation makes it five times more likely that a woman will be killed.

When every split second becomes a matter of life and death, no mother should be forced to choose between running to grab her gun, or running to grab her child.

Last October during Domestic Violence Awareness Month, I was joined in Washington, DC by Christy Martin -- a championship boxer whose abusive husband shot her in the chest with her own pink 9-millimeter Glock when she tried to end the relationship. Luckily, the bullet missed her heart by four inches.

Christy is still a gun owner today and her words say it better than I ever could: "I made a career of dispatching would-be assailants. But all my years of training proved useless when my abusive husband decided he would murder me with my own weapon. It was, in the end, pure luck that saved me."

It's just not true when the gun lobby says that women should arm themselves in order to prevent domestic violence in their homes, just like it's not true when the National Rifle Association (NRA) suggests that stalking offenses might be protected activity under the First Amendment when attempting to justify their opposition to the common-sense legislation our ad is designed to support.

The good news is, this ad has sparked a serious conversation about the deadly connection between domestic violence and guns. Some have called it "dramatic" others have said it was "chilling," "haunting" or "grisly." I call it real.
In an average month, 48 women in this country are shot to death by current or former intimate partners.

The loophole in federal law that allows abusive dating partners and convicted stalkers to legally purchase and keep guns is not only out of touch with relationships today, it's deadly -- with the U.S. Department of Justice's own statistics finding that more women in the U.S. are killed by dating partners than by spouses.

Christy is back in DC this week to urge Congress to do more to keep guns out of the hands of domestic abusers and stalkers. Nothing that Christy is doing -- nor the ad we released this week -- will affect the ability of law-abiding women from owning guns and defending themselves.

Whether you're a woman who keeps a gun for your own protection or not, we all ought to be able to agree that Congress should act now to prevent events like those depicted in this ad from happening by keeping guns out of the hands of convicted abusers and stalkers who can't be trusted with them in the first place.
Watch the Everytown for Gun Safety ad here:
Calling all HuffPost superfans!
Sign up for membership to become a founding member and help shape HuffPost's next chapter