Let's all agree: We have to stop doing things for the 'gram.
Russian model Viki Odintcova gave the internet collective heart palpitations in early February after she posted an Instagram video of herself dangerously dangling off a 75-story skyscraper in Dubai with no apparent safety gear for a risky photo shoot.
Odintcova, an Instagram celebrity with some 3 million followers, performed the stunt atop Dubai's Cayan Tower, also known as the "Twisting Tower," which has a 90-degree spiral and stands 1,005 feet tall.
Odintcova first posted a clip of the stunt in December with a disclaimer that it was executed by professionals and should not be attempted by the general public. The full video of the photo shoot was produced by Mavrin Studios and published to YouTube in late January.
Following the video's rise in popularity, Cayan Group, the development company that owns the building, announced Friday that it plans to take legal action against Odintcova and her cohorts for breaching building security and for performing the stunt without permission.
The company condemned the model's "irresponsible actions," adding that its reaction to the video is "in no way a reflection of the Group's commitments to art, creativity, and the human spirit."
Gizel Daher, a spokesperson for Cayan Group, said Cayan Towers has periodically been used for extreme sports events, but with added safety, security and emergency services on site.
Cayan Towers vets professionals for those events and has a strict review of safety measures before approving such stunts, Daher said in a press release.
Odintcova responded Sunday to Cayan Group's announcement, claiming that she should be compensated for revealing the tower's faulty security.
"We deserve a reward for disclosing weaknesses in the security of that building," Odintcova told United Arab Emirates-based newspaper The National. "We were at the rooftop of that building without any evil intentions, however someone else could have come out there to commit suicide or an act of terrorism."
Odintcova said she would sign the agreement if the police mailed it to her. She also promised to never repeat the stunt, or similar ones, again.
Before You Go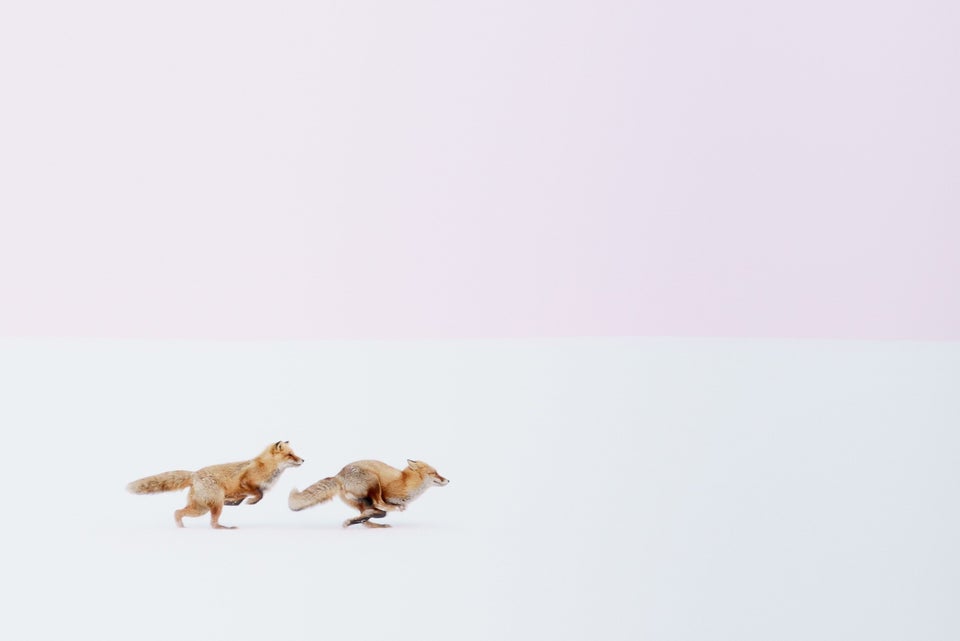 National Geographic Travel Photographer Of The Year Contest
Popular in the Community