Here's a good reason to go outdoors this weekend.
Earlier this month, Goran Olsen was on a hike in the Norwegian village of Haukeli when he caught sight of a 30-inch object under some rocks.
It turned out to be a 1,265-year-old, wrought iron Viking sword.
The artifact is believed to be from A.D. 750, Norway's Hordaland County Office wrote on its website on Oct. 19. It's in unusually good condition, with a bit of rust on the surface that accumulated after being buried under frost and snow for centuries, according to the site.
"It might be used today if you sharpened the edge," Hordaland County Council Conservator Per Morten Ekerhovd told CNN on Oct. 22.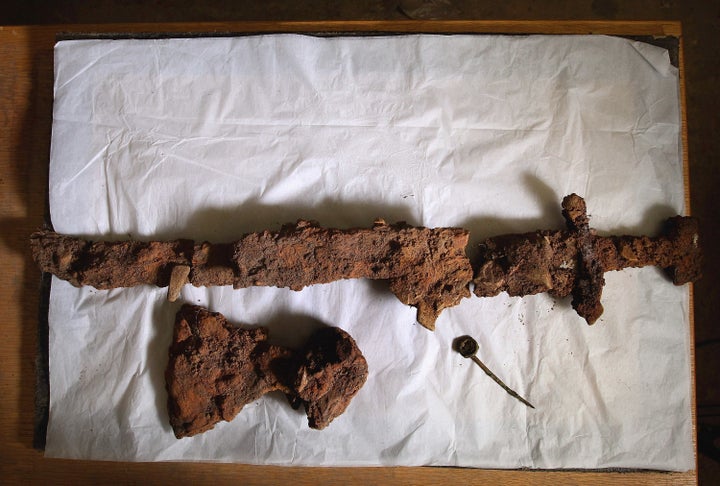 The sword is now safe with the University Museum of Bergen, whose researchers will preserve it and begin a research expedition in Haukeli in spring 2016 -- after the winter snow melts -- the Hordaland County Office wrote. The University thanked Olsen for helping the researchers discover more about the country's history.
A sword was one of the most important weapons of a Viking warrior, and swords were celebrated in ancient poetry and sagas about Nordic and Germanic history. "Swords were expensive and highly prized," said Terje Leiren, a Scandinavian studies professor at the University of Washington, in an email to The WorldPost on Thursday. "Many hours of labor went into the making of a good sword, it was labor intensive and good swordmakers, like good shipwrights, were undoubtedly highly regarded."
Leiren added that he wasn't surprised by Olsen's discovery, since many more historical treasures are likely to be found in Haukeli and around Norway. What's interesting about this particular discovery, Leiren said, was that the sword "was not found in a grave, but in the mountains where it may have simply been lost by its owner some 1,200 years ago."
"That's more amazing than it is surprising, I suspect," he added.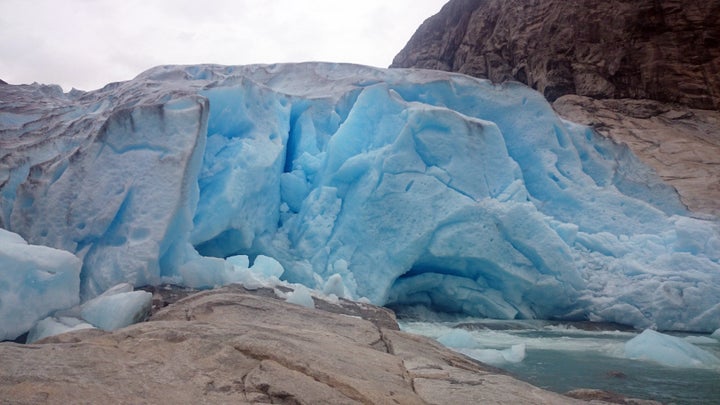 Climate change has led to more and more archaeological discoveries in recent decades. In 2011, scientists discovered a pre-Viking-era tunic, believed to date back to A.D. 300, near a thawing glacier in south Norway. In September 2013, scientists also found the remains of a horse from the Iron Age in a melted glacier in Oppland County, Norway.
In the summer of 2014, some 400 objects resurfaced after deeper layers of glaciers and ice sheets in Oppland County melted, archaeologist Lars Pilo told Norwegian magazine Science Nordic in January.
Calling all HuffPost superfans!
Sign up for membership to become a founding member and help shape HuffPost's next chapter