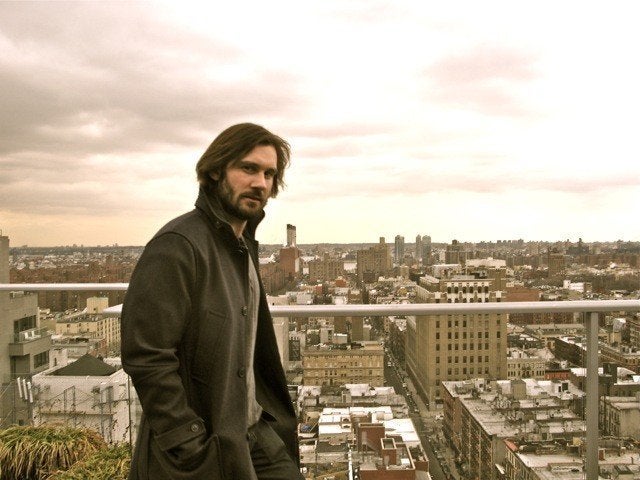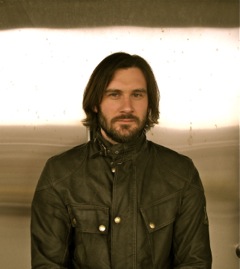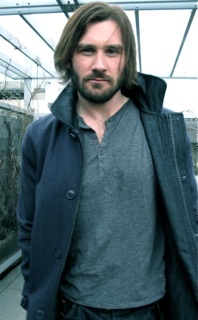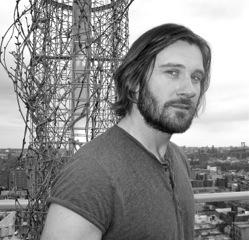 I sat down with actor Clive Standen who plays "Rollo" on TV's new Dark Ages drama Vikings, airing Sunday nights on the History Channel. Here he shares his reflections on a few topics...
HIS FIRST PRESS TOUR IN NYC: "My first press tour for Vikings was pretty overwhelming. Between all the hotels, TV shows and talking a lot, I would get done and have to sit in silence for a while. It was exhausting and you really have to focus. So of course all personal stuff gets pushed aside, I even forgot to eat sometimes. At the same time my excitement over the show is huge. I feel so energized and passionate about it. I can't wait to get back to it! New York is so diverse, there is so much to do. The people have a 'can-do' attitude and a life outside of their jobs, which is great. Most importantly, they care about being decent human beings."
THE SHOW: "The cast of Vikings is a real team, a true ensemble. It's a mad, eclectic, great bunch! But we support each other and trust each other completely. There are no egos. It's not about who has the torso of the week. We come together with the goal to tell a story the way it's never been told. We show the fears and motivations these people had. So much research has gone into bringing audiences the most historically accurate piece. We hope it will be educational as well."
IDOLS: "My favorite actor is Viggo Mortensen. He totally gets lost in his roles. I aspire to be like him. I sometimes will ask myself, 'what would Viggo do?' I'm also a huge fan of Elvis Presley and Errol Flynn."
HIS CHARACTER "ROLLO": "My character Rollo is based on a real life Viking, the great great grandfather of William the Conquerer. He's the dark horse, a sociopath, narcisstic, hedonistic, born to fight and not afraid of death. My younger brother Ragnar, a warrior and a farmer, is played by Travis Fimmel. They are complete opposites. Ragnar is more together, and has a beautiful family.  Rollo is jealous of him at times. Though Rollo is capable of greatness, he's deeply lonely and unhappy. People can't read him well and don't trust him, he's a bit dead behind the eyes. I am looking forward exploring and exposing the many sides of him as time goes on."
ON ACTING: "It's not about having my name in lights. It's about the celestial experience of it for me. It's the doing it, that I love, when I am totally immersed. I look at what I am doing as a marathon, not a sprint. It's not something I want to do, it's something I have to do. I hope to be acting until I am 90."
PERSONAL STYLE: "I like coats by Belstaff, they are sturdy, luxurious and stylish. I would say my style is British cowboy. I like a good boot, cable-knit fisherman sweaters, embroidered vintage cowboy shirts, and Tom Ford suits."
STAYING FIT: "I haven't been to the gym in two years. I prefer to stay in shape through doing activities I enjoy, such as climbing, hiking and exploring. Of course all the action on the show keeps me fit too."
HIS SCENT: "I wear the original fragrance by Tom Ford. I think you should only be able to smell a scent on a man or a woman if you get close to them. Fragrance should be a personal expression and say something about you."
BEING A DAD: "I have 3 kids, Hayden, Edi and Rafferty. They are all so different from each other... very distinctive personalities. I was a young father and so I have a kid-like spirit with them which is good. At first I thought I should make them into little mini-me's, but then I learned to let them go and be themselves, develop their own strengths. I try to support them in exercising their imaginations and exploring, getting out and not just sitting in front of a computer all the time. As long as they're happy that's all that matters."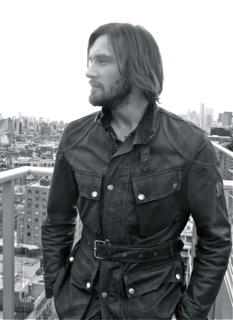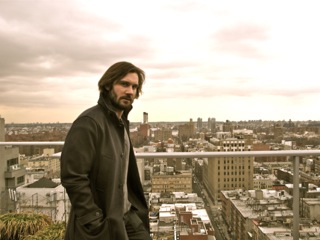 Leather jacket by Belstaff. Navy jacket by G-Star. Photos by Tina Turnbow
Calling all HuffPost superfans!
Sign up for membership to become a founding member and help shape HuffPost's next chapter