The elephant, which became isolated from its herd, cried out from the bottom of the 12-foot well, inciting locals to gather and attempt to save the animal. Since the well was too deep to hoist the calf out, a rescue team was called the next day to save the elephant, Sky News notes.
Using construction equipment, the rescuers broke down the sides of the well and created a slopped pathway so the baby elephant could climb out on its own. The elephant was freed from the well after being stuck for 12 hours, the Times of India reports.
Saving an elephant from a deep hole or well is no easy feat, as a rescue team in Kenya demonstrated in October. The team from Amboseli Trust for Elephants used a Land Rover and rope to pull a baby elephant out of a hole, but first officials had to shoo the mother away so they could make the save.
Before You Go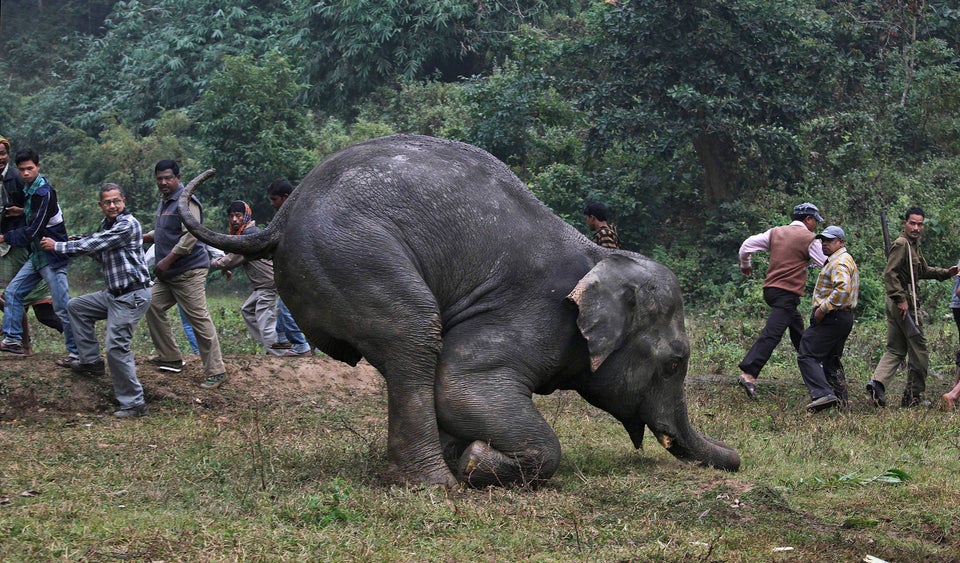 Elephant Poaching
Popular in the Community