Making a strong case that No. 8 NC State's win over No. 1 Villanova was in fact the most upsetting upset of the NCAA College Basketball Tournament, a piccolo player for the Wildcats cried her way through a song played following her team's heartbreaking loss.
After Nova fell to NC State, cameras cut to the female band member, whose face was streamed with tears as she muscled through a song. If there was anyone who captured the emotional trauma that comes with March Madness (aka, March Sadness), it's this Wildcat.
She should get an award for being the toughest fan of the tournament, finishing out the song to cheer on her team after the devastating loss.
Top-seeded Villanova struggled through the Saturday night game, giving No. 8 NC State plenty of opportunities to chip away at the Wildcats. This is the fourth straight season that Villanova has failed to make it out of the Round of 32, despite being billed as one of the stronger teams in the tournament.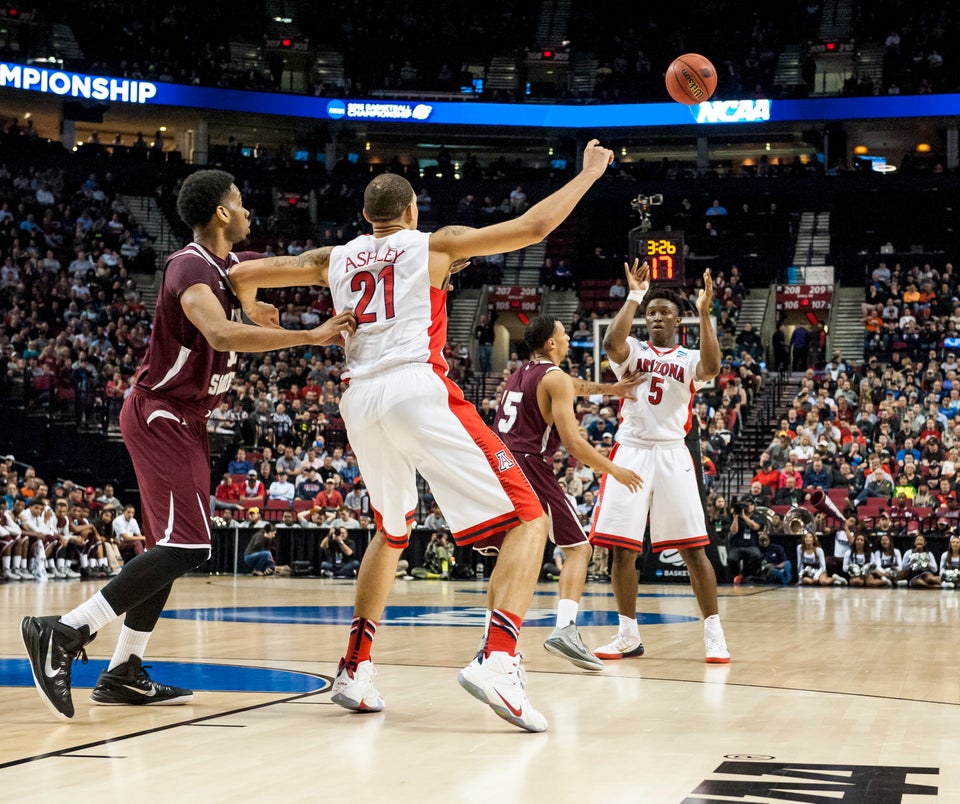 Some Good March Madness Pics
Popular in the Community