Hidden under the fields of the corn for the centuries, the ancient city of Viminacium is rightly called Balkan Pompeii.
Since the first systematic explorations in 1882, over 14,000 graves were excavated with 40.000 various historical artifacts of which more than 700 gold and silver artifacts and dozens of unique world value.
The land attracted many of the most famous Roman emperors, including Septimus Severus, Gordian III, Phillip the Arab, Trebonius Gallus, Hostilian, Diocletian, Constantine The Great, Constans I, Julian and Gratian.
One of the most significant archeological findings in the city was the Mausoleum that belonged to the Roman emperor Hostilian, who spent some time in Viminacium in 251 AD.
To preserve Balkan Pompeii, the Serbian State invested about $3,600,000 in the reconstruction of the luxury Roman Villa ( Domus Scientarium Viminacium), which is now a unique place for business and intellectual elites interested in the research of Viminacium. A total gross building area is 4,287.21 square meters.
In addition to this, the state continues reconstruction of the amphitheater with more than 12,000 seats to be used for various performances. Carlo Donadio of the Rome Opera House will produce the opera Aida at the Viminacium amphitheatre in 2012.
A replica of Roman bath houses will be used as a small spa center.
The Viminacium archaeological site is one of the featured sights within the luxury Danube Cruising Tours ( Danube Tour costs up to $ 5,400). Viminacium has its own dock on the Danube riverbank 5 km from the site.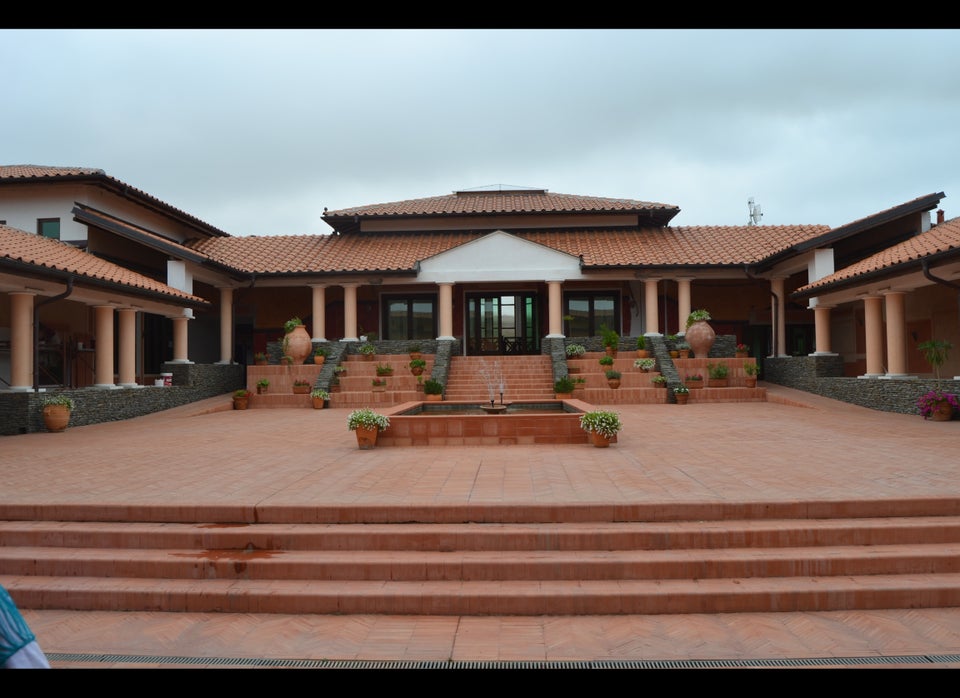 Viminacium - A New Life of Balkan Pompeii