Former NBA player Vin Baker regrets taking that "eerie" basketball diplomacy trip to North Korea with Dennis Rodman.
"I was just shocked and surprised, disappointed and hurt," he told HuffPost Live's Jordan Schultz. "You know, hindsight is 20/20, and I think, for the most part, most of us who went would've given it a second thought and wouldn't have gone."
"We shook his hand as a team," Baker recounted. "It was really eerie because we were kind of rushed off the floor after the game, and they were pushing us off the floor. I didn't really know what we were going to do, but we had to all be in this straight line by the time he walked down from his booth to shake his hand, so it was really eerie."
Baker also described the strict formality of being in the North Korean dictator's presence.
"He was very strong and he demanded the room," he continued. "We had to make eye contact with him. Even during the game itself, there was no applause. ... It was very eerie."
Watch Vin Baker's full HuffPost Live interview below:
Related
Before You Go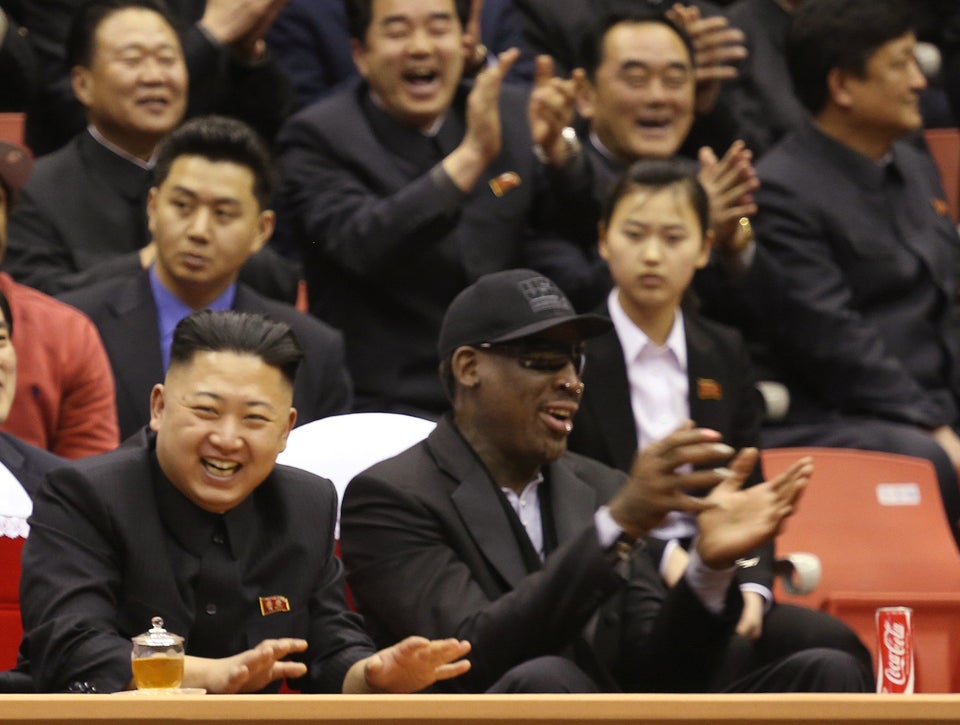 Dennis Rodman Meets Kim Jong Un
Popular in the Community