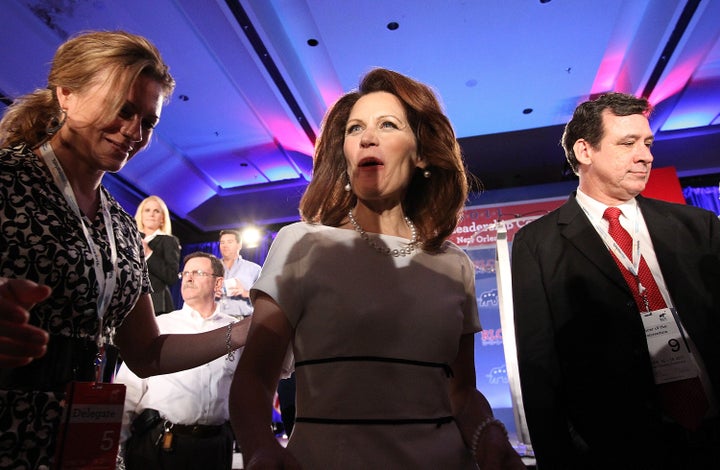 A top adviser to Republican presidential candidate Tim Pawlenty issued an apology on Wednesday for controversial remarks he made about rival GOP contender U.S. Rep. Michele Bachmann.
Vin Weber attempted to do damage control after telling The Hill in an interview that Bachmann has "a little sex appeal."
"She's got hometown appeal, she's got ideological appeal, and, I hate to say it, but she's got a little sex appeal too," Weber said after suggesting the conservative congresswoman would be hard to beat in the Iowa caucuses and the upcoming Ames straw poll, which will be held in the Hawkeye State next month.
In a statement Weber apologized by saying, "I made a mistake that was disrespectful to my friend Congresswoman Bachmann. I've been a Bachmann supporter in her congressional bids and I apologize. I was not speaking on behalf of Governor Pawlenty's campaign but nevertheless, it was inappropriate and I'm sorry."
The Des Moines Register reports that Pawlenty sought to distance himself from Weber's initial comments about Bachmann while on the trail in Iowa.
"I don't believe that he or anyone else should use a reference to somebody's sex appeal to judge their fitness for office," said the presidential contender. "It's a wrong statement, and he apologized and I'm glad that he did it."
Popular in the Community