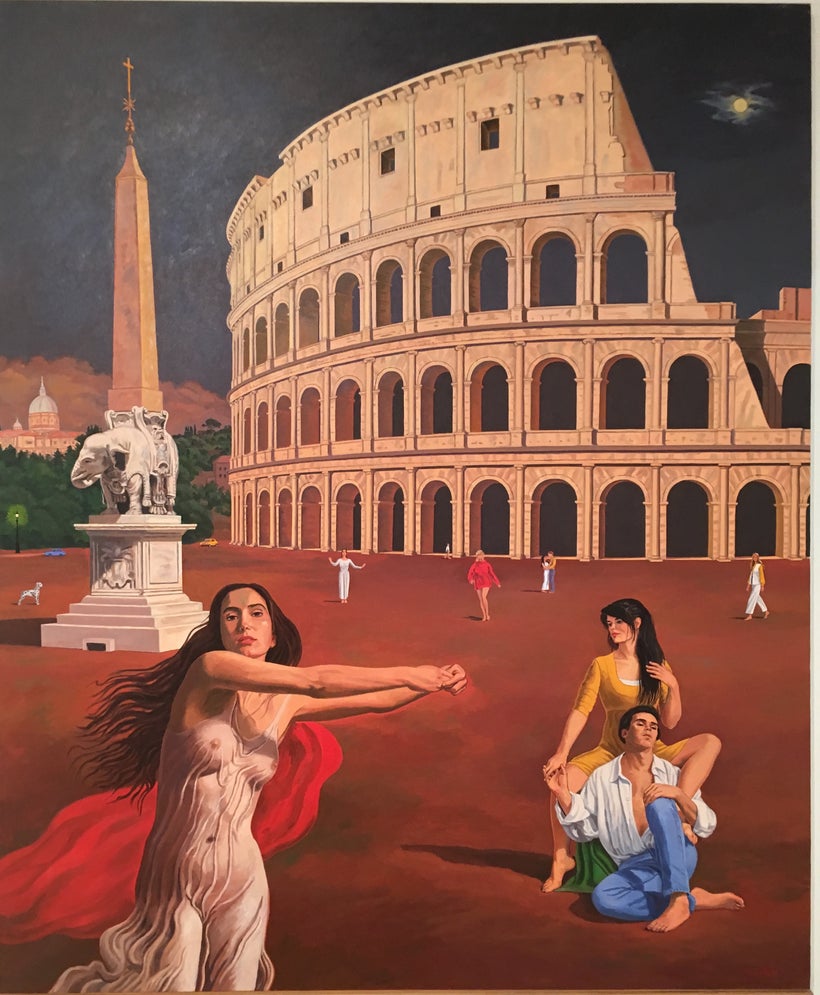 A fully-formed surrealism permeates the figurative works of Vincent Arcilesi in his retrospective, on view from October 26-29 at the High Line Loft in Chelsea. The human figure reigns supreme in Arcilesi's masterworks, in which various stages of life from birth to death, and various actions over the course of that life, are documented with a fine-tuned stylistic quality. Arcilesi treats his figures according to their surroundings: a warm light permeates outdoor figures while his indoor scenes display a more muted treatment of light. The flesh tones exhibit a plaintive quality: beckoning the viewer in to discover more while holding true to a sumptuous treatment of form. Throughout his works, Arcilesi demonstrates a strong knowledge of color, infusing his works with strong hues that delicately balance the composition of his works.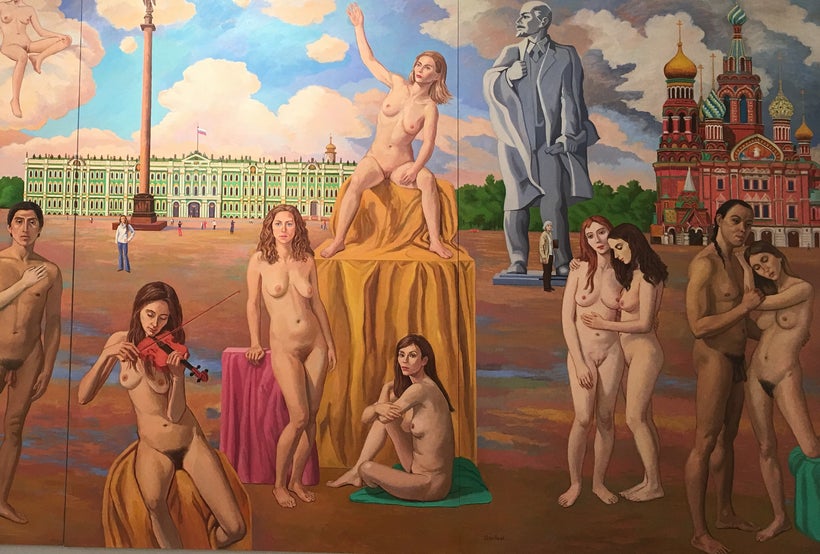 Arcilesi's storied career takes center stage on this exhibition, with figure studies, sketches and landscapes supplementing these rich, large-scale figurative paintings. The range of human emotions are placed in the framework, in many cases, of the classical world. Allegories and mythological references abound, as do art historical references. The multiple layers of meaning embedded in the works only serve to elevate the high quality of the artworks themselves. A pleasant marriage of form and content results.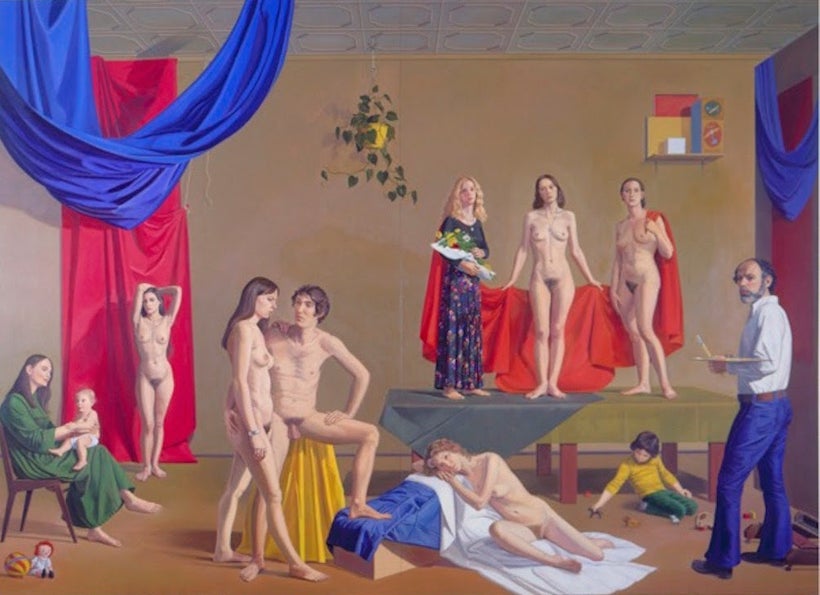 A visit to the Arcilesi retrospective is crucial visit for any art lover passing through New York City who admires the classical stylings which Arcilesi masterful wields. The show is on view from 12-6 pm on Saturday, Oct 28 and Sunday, Oct 29 at the High Line Loft, 508 W 26th Street #5G. More information available on Vincent Arcilesi's website: http://www.vincentarcilesi.com
Calling all HuffPost superfans!
Sign up for membership to become a founding member and help shape HuffPost's next chapter
This post was published on the now-closed HuffPost Contributor platform. Contributors control their own work and posted freely to our site. If you need to flag this entry as abusive,
send us an email
.