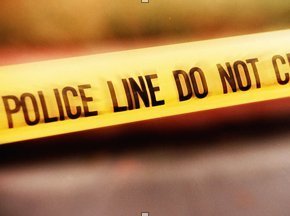 NEW YORK, Jan 14 (By Jonathan Stempel) - A New York money manager with a long history of legal battles with the government has been charged with threatening to kill 47 U.S. officials, including the nation's top securities and commodities regulators.
Vincent McCrudden, 49, last month allegedly posted online an "execution list" naming officials, including Securities and Exchange Commission Chairman Mary Schapiro and Commodity Futures Trading Commission Chairman Gary Gensler.
Federal prosecutors said the threat came shortly after the CFTC brought an enforcement action accusing the former commodities trader and two of his companies with operating unregistered investments.
McCrudden threatened officials at the SEC, CFTC, the Financial Industry Regulatory Authority and the National Futures Association, authorities said.
"Go buy a gun, and lets get to work in taking back our country from these criminals,"
McCrudden allegedly wrote, in a statement calling for the four regulators to be abolished. "I will be the first one to lead by example."
The arrest comes amid heightened concern for the safety of public officials after last
Saturday's mass shooting of Congresswoman Gabrielle Giffords and others in Tucson, Arizona.
Six people died, including federal judge John Roll.
"Threats of death and violence against federal officials and employees for executing their duties are simply unacceptable," said Lanny Breuer, assistant attorney general of the Department of Justice's criminal division, in a statement.
LAWYER SAYS DEFENDANT NOT GUILTY
McCrudden has worked on Wall Street for more than 20 years, specializing in commodities, derivatives and foreign exchange, according to his biography on the website of his company, Alnbri Management LLC.
The biography also said he has "spent the past 13 years and counting combating a colluded Government attempt to discredit and harass Mr. McCrudden through repeated bogus procedures."
McCrudden also was an amateur boxer and played professional soccer in the now-defunct North American Soccer League, the biography said.
The government said McCrudden, of Dix Hills, New York, has been living for the last few months in Singapore.
He was arrested on Thursday at Newark-Liberty International Airport and scheduled to appear in a Long Island federal court on Friday. The defendant faces two counts of transmitting death threats, each punishable by up to five years in prison.
Bruce Barket, a lawyer for McCrudden who described himself as a long-time friend, said his client is not guilty.
"He is at times ill-mannered and short-tempered and not very articulate in terms of expressing himself," Barket said in a telephone interview. "But the idea that he was actually threatening somebody is ludicrous."
Barket said McCrudden "came back to answer these charges."
The complaint is dated Dec. 21, 2010, but was not unsealed until on Friday.
Arnold Weiner, a former federal prosecutor who represents defendants in white-collar crime cases, said the Tucson shooting may have spurred efforts to arrest McCrudden faster.
"There are threats that the prosecutors tend not to be sensitive about and then very soon after there is an assassination, and there's a great uptick in arrests and prosecutions," Weiner said.
McCrudden was also charged in 2002 with 15 counts of felony mail fraud relating to his alleged preparation of financial statements that inflated the value of various investments, but was acquitted by a jury, court records show.
According to FINRA records, his employment history also includes a dismissal from the firm Hedge Fund Capital Partners LLC after he made "numerous threatening, abusive, harassing, coercive, intimidating and/or vulgar communications to his member firm employees."
FINRA disciplinary proceedings for that action ended on Nov. 17. Two days later, prosecutors said, McCrudden emailed the National Adjudicatory Council, which reviews FINRA activity, threatening "revenge" for enforcement actions against him.
And in a separate email, McCrudden is said to have threatened Gensler specifically, telling a
CFTC lawyer: "You can tell that fucking corrupt piece of Goldman Sachs shit (G.G.) I am coming after him as well."
Gensler worked for 18 years at Goldman Sachs Group Inc (GS.N: Quote, Profile, Research, Stock Buzz), where he became co-head of finance, according to his official biography.
The SEC, the CFTC and FINRA declined to comment.
"We get threatening emails all the time," including some that contain death threats, said a
CFTC official who spoke on condition of anonymity.
NFA Chief Executive Dan Roth said the group denied an application by McCrudden in 2005 to become a commodity pool operator, citing the defendant's statements under oath that he misled clients about his trading activities.
The case is U.S. v. McCrudden, U.S. District Court, Eastern District of New York, No. 10-01503. (Reporting by Jonathan Stempel; additional reporting by Svea Herbst-Bayliss, Sarah N. Lynch, Grant McCool, Roberta Rampton, Scot Paltrow, Karey Wutkowski and Rachelle Younglai; editing by Gerald E. McCormick, Tim Dobbyn, Matthew Lewis and Andre Grenon)
Support HuffPost
The Stakes Have Never Been Higher
Related
Popular in the Community