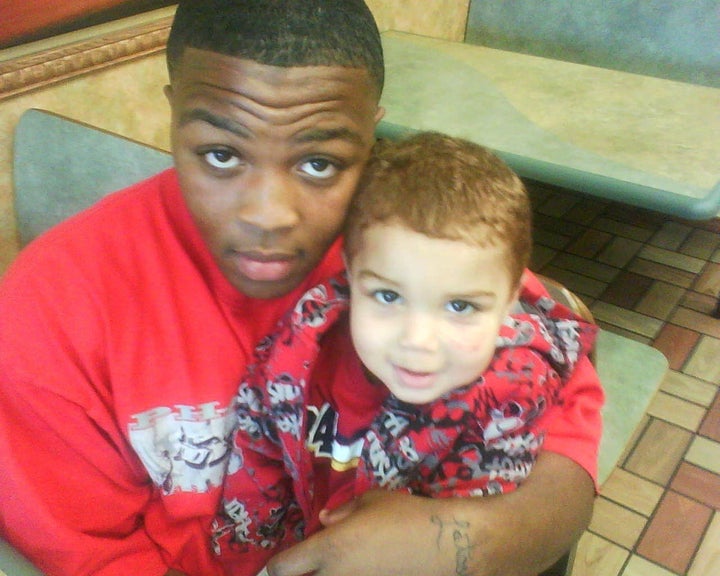 Linda Rowell will not rest until she knows what happened to her son Vincent.
He was 21 years old in September 2009, when he stole a municipal dump truck in Birmingham and drove it west to visit some friends in Mississippi. He was arrested after a late-night police chase through two counties, booked on three felony counts and placed in the Walker County Jail in Jasper, Ala., population 14,000.
Six days later, he was found dead on the floor of his cell.
What Linda Rowell cannot understand, and what no one can explain to her, is why. "There's holes everywhere in this story," she said.
Rowell said she has been suspicious from the start, since she got the late-night call from the Walker County coroner saying that her son was dead.
"He told me that my son died of an enlarged heart," she said. "Then I get the death certificate, and it tells me that he died of an accident."
For more than two years, authorities in Walker County have ignored her repeated requests for information about her son, Rowell said, and have never provided an investigative report into the circumstances of his death.
"I couldn't get a police report. I couldn't get an accident report. I couldn't get anything from anybody," she said.
Rowell, 42, a housekeeper, contacted dozens of attorneys before a law firm in Atlanta agreed to look into the case this summer. Brian Doyle, a third-year law student with the firm, traveled to Alabama to investigate. In a few days, he said he found a host of evidence contradicting the official version of events.
The conclusions of the autopsy were particularly baffling, Doyle said. It calls Vincent Rowell's death an accident, the result of an "automobile crash," and describes numerous contusions and abrasions on his face, torso, legs and hands.
Yet a police report from the night of the chase states that Rowell hopped out of the dump truck and "hit the ground running" after the truck ran over a spike strip laid in the road by officers.
The dump truck rolled harmlessly to a stop. Photographs and video show it undamaged except for several flat tires. Rowell was apprehended by officers after running into the woods nearby.
"There's no accident, no impact of any kind," Doyle said.
Dr. Emily Ward, a medical examiner with the Alabama Department of Forensic Sciences, performed the autopsy. In an interview, she said she was not familiar with the details of the car chase or Rowell's arrest.
"I don't know how he sustained those injuries," she said. "I think he probably sustained them in the truck."
The injury that ultimately caused Rowell's death was a dinner-plate sized bruise on his hip, which led to massive internal bleeding and the formation of a large blood clot in his abdomen. "The clot broke off and went to his lung and that's what caused him to die," Ward said.
But it is not the injuries that truly haunt Linda Rowell, although she believes they were inflicted deliberately by police, not in any accident. It is the thought that her son's slow and painful death came on the floor of a jail cell, while he begged for help that never arrived.
Despite her repeated inquiries, she said, jail officials will not explain why her son died in his cell, and not in the county hospital, just five minutes down the road.
"They knew he was bleeding and he was hurting," Rowell said. "They walked by him like he was nothing."
But Vincent Rowell's pleas for help were heard by Andy T. Sanford, an inmate in the next cell over, awaiting transfer to state prison after a theft conviction. According to Sanford, Rowell begged for medical care, but was mocked and berated by jail staff. He did not eat for nearly a week, Sanford said, a claim backed by the autopsy, which found his stomach totally empty.
"He said that he needed help. He was scared. He was scared that there was something real bad wrong with him," Sanford said in an interview with Doyle. "You could tell this kid was hurting."
Ward, the medical examiner, agreed that Rowell would have been in significant pain before he died. Timely medical intervention would probably have saved his life, she said.
Numerous messages requesting comment on the Rowell case were left for Walker County officials, including Sheriff John Mark Tirey and Trent McCluskey, the jail administrator, with no response. J.C. Poe, the Walker County coroner, declined to answer any questions regarding Rowell's death.
Tim Thomas, the Walker County jail investigator, reached by phone, acknowledged that he had conducted an internal investigation into Rowell's death, and said that he had provided a copy of the investigation to Linda Rowell. He declined to provide a copy to a reporter or to describe its contents, and referred all other questions to the sheriff's department attorney, who did not respond to a request for comment.
Linda Rowell said that Thomas' claim that he provided her the investigative report was totally false. "What reason do I have to lie?" she asked.
Numerous officials and agencies involved in Rowell's arrest and death in custody are now named in a federal wrongful death lawsuit, filed in U.S. District Court in Birmingham. The suit was filed in September, just weeks before Alabama's two-year statute of limitations for such claims expired.
If allowed to proceed, the suit would compel Walker County to produce a variety of documents related to its treatment of Rowell, and would obligate officials to testify under oath regarding the circumstances of his death.
The suit is already floundering, however. In November, a federal judge granted a motion by county attorneys to dismiss the claim on procedural grounds. Linda Rowell's attorneys have filed a motion to reconsider, and a ruling is expected any day now.
Even if the suit fails, Rowell said she will try, somehow, to keep pushing for the truth. "I just want justice for my son," she said. "I don't want them to think that this is a crime that they've gotten away with. But they have."
"What kind of mother would I be to not keep fighting for him?" she asked.
Welcome to The Docket, a weekly news column about crime and the courts, looking at the lives of ordinary people and their travails in the criminal justice system. Stay updated at @The_Docket and contact me at john.rudolf@huffingtonpost.com with tips, questions or comments.
Calling all HuffPost superfans!
Sign up for membership to become a founding member and help shape HuffPost's next chapter