But even more impressive is that web developers have taken a shining to the app. We've spotted four web apps that have already been published, curating and remixing Vine videos in amusing or enlightening ways. One, Vinepeek, streams clip after clip from Vine in realtime. Another, VineRoulette, gives galleries of Vine videos sorted by topic.
Sure, we're still waiting for the Vine equivalent of The Beat, to match geotagged Vines to their location, for example. But that these few web apps have already cropped up speaks to how big Vine might become.
Click through the gallery below to see the new web apps launched thus far.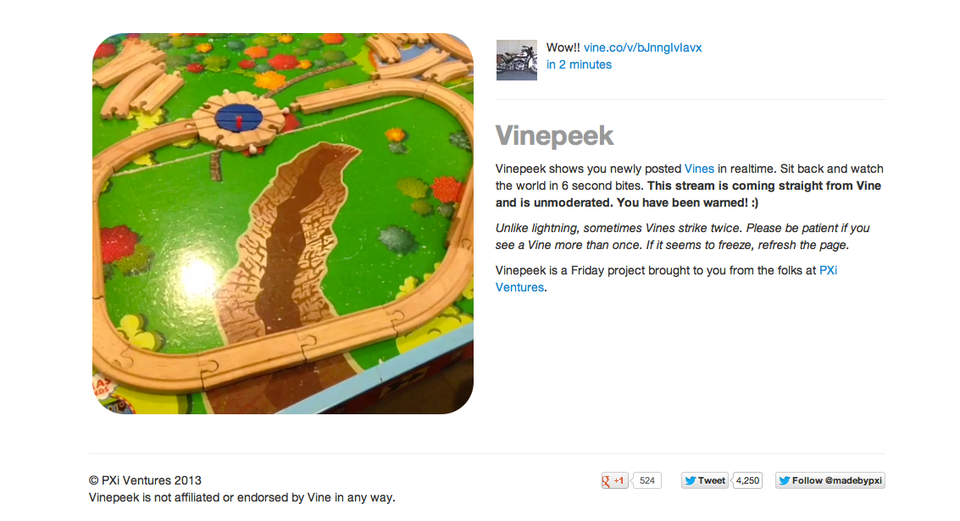 Vines New Web Apps
Popular in the Community