Actor Ving Rhames says that police officers once held him at gunpoint in his own home in Santa Monica, California, after neighbors reported that a "large black man" had broken in.
Rhames said it was about 2:15 in the afternoon when he heard a knock on the front door.
"I open the door and there is a red dot pointed at my face from a 9 millimeter," he said. "They say, 'Put up your hands,' literally."
According to Rhames, he was confronted by three police officers, the captain of police and a police dog. The situation de-escalated after the captain recognized Rhames from their sons' playing sports together and apologized. He said police told him they were responding to a 911 call from a woman who "said a large black man was breaking into the house."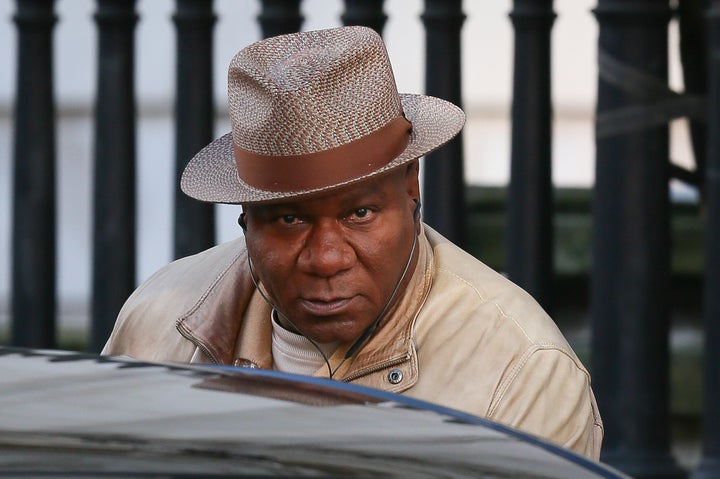 When Rhames and police questioned the woman who had allegedly made the report ― she lived across the street ― she denied ever calling, the actor said.
"Here I am in my own home, alone in some basketball shorts just because someone called and said a large black man is breaking in," Rhames said. "When I opened up the wooden door, a 9 millimeter is pointed at me. My problem is ... what if it was my son and he had a video game remote or something, and you thought it was a gun?"
The Santa Monica Police Department released a public statement about the incident on Saturday. The statement said police received "several calls" from neighbors reporting that a "black male was seen entering a residence and did not live there."
"As officers were assessing the residence, they encountered the resident at the front door," the statement reads. "Officers recognized the resident and the situation was quickly de-escalated with no use of force occurring."
While Rhames said the event happened this year, the press release describes it as occurring in July 2016. The statement adds that after the incident, the department launched a "Meet Your Neighbors" community initiative to encourage neighbors to get to know one another and "address situations such as these."
This story has been updated with a statement from the Santa Monica Police Department.
REAL LIFE. REAL NEWS. REAL VOICES.
Help us tell more of the stories that matter from voices that too often remain unheard.