"We cannot solve our problems with the same thinking we used when we created them." —Albert Einstein
Vinton G. Cerf is Vice President and Chief Internet Evangelist for Google. He contributes to global policy development and continued spread of the Internet. Widely known as one of the "Fathers of the Internet," Cerf is the co-designer of the TCP/IP protocols and the architecture of the Internet. He has served in executive positions at MCI, the Corporation for National Research Initiatives and the Defense Advanced Research Projects Agency and on the faculty of Stanford University.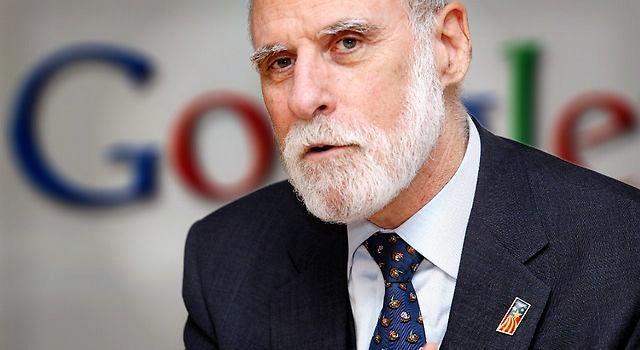 Cerf is also focusing on putting humanity at the center of the Internet. To do this, Cerf serves as the Chairman and co-founder of the People Centered Internet (PCI). The People-Centered Internet (PCI) believes in putting humanity – people and their needs and aspirations – at the center of the Internet. PCI is committed to using the power of the Internet to improve the lives of the global poor by collecting data that can be used to transform communities and meet basic needs.
"The Internet provides unprecedented access to education, medical assistance, economic opportunity, services and personal connections. Yet of the seven and a half billion people on the planet, less than half are online today. People-Centered Internet exists to change this. PCI is an international coalition created to connect the dots, fill in the gaps, and unite humanity. Founded and chaired by Vint Cerf, the Internet's co-inventor and architect, People-Centered Internet is central to activating international commitments to make sure the Internet reaches everyone." — People Centered Internet
Here are the key takeaways from our conversation with Vint Cerf:
The People Centered Internet: Mission
The mission of the People Centered Internet is to make the internet useful for people in some measurable way. It is about making information more locally available, across multiple languages, and to help people with their health, well-being and ability to work. The point is to pay attention to the Internet infrastructure and applications to benefit people. It is more than just access to the Internet infrastructure, it is also about access to the applications that can help improve the quality of life and work.
Large Scale Change Requires Strong Selling Skills
According to Cerf, in order to create the conditions for success, and to be a successful change agent for large scale initiatives, you must be able to sell your ideas to other people. "You won't do anything very big, if you cannot convince other people to do what you want to get done," said Cerf. Once you can learn to sell your idea, and motivate people, then you can effectively drive change. Cerf reminds his engineers to master the craft of selling their ideas in addition to building products.
Large Scale Change Must be Network Driven
Dr. David Bray notes that technology can bring people together in order to create positive outcomes. The goal of PCI is to provide expertise and the power of the community to help improve the quality of life and work around the world.
Artificial Intelligence (AI) Will Be a Benefit to Society
According to Cerf, AI and machine learning will be used as tools to augment our ability to do things better. Cerf spoke about Google search as an example benefit. He also talked about language translations via machines to help connect with people around the world. Cerf notes that we are already using AI in everyday applications that are hidden from us. Cerf is not ready to discount the concerns regarding autonomous software - software that is running on its own that may make mistakes. We must ensure there is enough care and control to ensure proper software behavior powered by AI.
Reduction of Cost, For Both Technology and Access, Will Lead To An Expanded Internet
Cerf believes that we are driving cost out of devices that are needed to access the Internet. He referenced the Google Chrome Book as a great contribution towards Internet access using affordable technology. The cost for access will also come down, if we can encourage competition. Countries can adopt rules to invite competition and this will drive costs out. Cerf notes that that the digital divide is largely an economic one.
If You Want To Make a Big Impact, Solve a Real Problem
Cerf reminds us of Jeff Bezos as an example of someone who was thinking bold by building the biggest book store in the world. But Cerf didn't start off by changing the world. He simply wanted to solve a problem that would make a difference. Cerf advice to change agents is to work on solving a real problem. Cerf shared a parable with us about solving a real problem by being smart and focused.
Find The Right Pebble, Not Another Boulder
The pebble and the boulder parable by Vint Cerf: Imagine that you are living in a little town in a valley, surrounded by mountains, and there is a giant boulder at the top of the mountain. One day you notice that the boulder is about to roll down the hill and destroy the village. Now you know that you cannot run up the hill and stop the boulder - you are too small, the boulder is too big. But you are smart and you know that if you find a pebble, of the right shape, and you put it in the right place, it will divert the boulder. So that's your job. Find the the pebble that can divert the boulder and then make a big difference. The secret is finding the pebble, not another boulder.
Mr. Cerf also talked to us about the invention of the world wide web, search engines, social networks and other technologies that stemmed from the Internet. Please watch our full interview with the Vint Cerf, the Founding Father of the Internet and Co-Founder and Chairman of the People Centered Internet.
After Ray and I concluded our conversation with Vint Cerf, we continued our conversation with Mei Lin Fung, the co-founder of PCI.
Mei Lin Fung founded the People Centered Internet chaired by Vint Cerf. She is the founding Unit Coordinator for the California Health Medical Reserve Corps. As an early pioneer, Mei Lin co-designed the first CRM system at Oracle. Mei Lin has served as the technical lead for the US Department of Defense's initiative on the Future of Health, and is a member of the Digital Economy and Society World Future Council of the World Economic Forum. She also serves as vice chair of the Internet Inclusion IEEE sub-committee, one of 3 tracks under the IEEE Internet Initiative. You can follow Fung on Twitter at: @meilinfung.
The important lessons learned by speaking to Mei Lin Fung included:
The Power of Communities Drive Innovation and Inventions
Fung believes that we achieve more, and do good, by creating a condition for success based on communities. The guiding principle for PCI is to help expand and develop an Internet, by the people, for the people.
Fung reminds us that we have to be people centered as we evolve and expand the Internet to the 4 billion people today that do not have access to Internet. Fung is one of the most positive and passionate people that I know. She is an incredible connector and beacon of light for many technologist, entrepreneurs and business leaders.
Fung spoke to us about the PCI efforts regarding the rebuilding of Puerto Rico. PCI is working with network of 81 health centers in Puerto Rico to rebuild the digital infrastructure after the devastating storms of 2017. Using a network of networks, PCI is determined to help improve the current and future state of Puerto Rico. Fung spoke about the importance of 'people centered' communities that shift from top-down mandates towards breakthrough collaborative environments that achieve far more.
Dr. Bray reminds us that movements begin when you can set a vision that is informed by listening to the community. The art of working towards a shared goal, up front, then leads to a collation of change agents to drive positive outcomes. Set the vision, establish a shared goal, and finally help the community make forward progress. To be adaptive and responsive, PCI is working towards empowering the edge to measurably improve the quality of life using the Internet.
Fung shared incredible statistics regarding the efforts to rebuild Puerto Rico. She is also reminds us that anytime she digs into any community, she finds amazing gifts and talents of the community, including the incredible change agents who are working with PCI to assist with regaining power and other infrastructure rebuilding initiatives.
Afters speaking Fung, we invited an inspiring public servant and positive change agent to discuss the importance of inclusion and diversity for business to achieve greater positive outcomes.
Teresa Booher is a program analyst at the National Institutes of Health OCIO. She is a role model public servant and a positive change agent. Teresa joined the federal government as a public servant in 2011. While her primary role focuses on IT Policy and Strategic Planning, her work extends well beyond her official position. Teresa has been a featured speaker across government and private industry sharing her experience and encouraging accessibility and inclusion, particularly in the IT space. Teresa has been actively engaged in activities to promote inclusion of persons with disabilities. In 2011, she spearheaded the establishment of a blind and low-vision resource sharing group, 3 Blind Mice, and continues to lead the group today.
Booher's life took a big change when she went from being fully sighted to being blind essentially overnight. Booher spoke about the fact that the largest minority population in the US is people with disabilities, and yet when most companies talk about inclusion and diversity, the discussion is less about disabilities.
"Diversity and inclusion of disabilities is one categorization that does not discriminate," said Booher. It stretches across all ages, all races, all sexual preferences, and religions. Disabilities will include all and most disabilities are acquired at some point in your life - not something you are born with. It is a matter of when. The longer you live, the more likely that you will acquire a disability - hearing, vision, etc. Any impact on a system of your body, that influences how you live is a general definition of disabilities.
Booher is very optimistic about new technologies like AI (machine learning, natural language processing) that can further empower individuals with disabilities. When product designers consider improving products for all, then build better and smarter products and services.With technology and pace of innovation at current rates, there is great optimism with respect to possibilities to improve the quality of life and work experiences.
Loss of vision did not define Booher. She is an incredible positive change agent and a relentless champion for informing, education and inspiring organizations to be mindful of inclusion and diversity as it relates to the population with disabilities. I highly encourage you to watch our conversation with Booher - she will inspire you to become a positive change agent.
Ray and finished our conversation by speaking to Dr. David Bray about PCI and his areas of focus for 2018.
Dr. David A. Bray is the Executive Director at the People-Centered Internet, focused on providing support and expertise for community-focused projects that measurably improve people's lives using the internet. . Dr. Bray was named one of the top "24 Americans Who Are Changing the World" under 40 by Business Insider in 2016. He was also named a Young Global Leader by the World Economic Forum for 2016-2021. Dr. Bray He accepted a role of Co-Chair for an IEEE Committee focused on Artificial Intelligence, automated systems, and innovative policies globally for 2016-2017 and has been serving as a Visiting Executive In-Residence at Harvard University. He was named the most social CIO in the world in 2016 so he is a must follow on Twitter: @chief_ventures.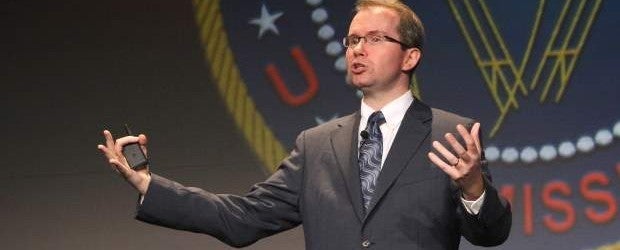 Dr. Bray summarized our conversation by reminding us that it is not about a technology or individual, but rather the community and the network of networks that drive large scale change. Bray also reminds us that the obstacles and diversities that we all face at some point in our lives does not have to define us. Dr. Bray said that real change happens when people connect with other people and respect each other, even if our points of view differ. Ray Wang reminds us that we must be the change that we want to see the world. Change has to start with you. We closed our show with a haiku from Dr. David Bray:
"networks can help bring together diverse ideas and communities,
of different people, sometimes quietly, sometimes boldly -- hearts and minds,
each of us, can be positive change agents and help improve the world."
I highly encourage you to learn about the People Centered Internet. Each of us have the opportunity to be positive change agents. Together, we can all make a positive difference.
Related
Popular in the Community