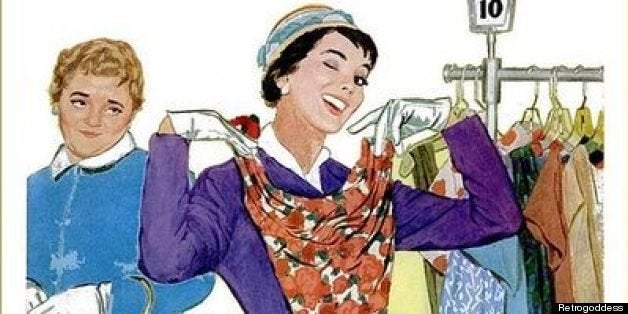 Advertising isn't known for being body positive. Companies as diverse as AshleyMadison.com and Oatmeals NY have resorted to shaming potential customers into purchasing their products and services, while relaying the message that "fat" means bad. But it turns out this marketing tactic goes way back -- over sixty years, at least. In the late 1950s, Grape-Nuts cereal commissioned a series of advertisements that sent some pretty questionable messages (scroll for images).
Both ads have the tagline "Any protein cereal helps you keep the right size ... as long as it's Post Grape-Nuts." The first one shows a thin, smiling woman winking slyly at the camera and holding a sexy floral dress up against her lithe frame. In the background a bigger woman who is not smiling looks on in jealousy. The message seems to be that if only she ate Grape-Nuts like all the good, skinny people, she'd be totally happy too!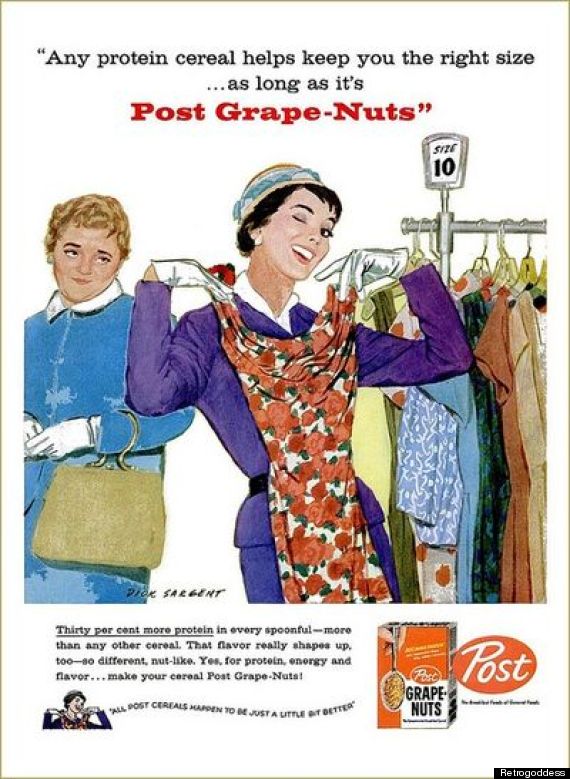 The second ad from the same time period is equally problematic, but in a different way. It shows a mother and daughter in matching outfits. The mother is showing her daughter how to buckle her belt -- really tight, because they are really skinny. Because teaching your child that being thin is everything is pretty much Parenting 101, right ladies?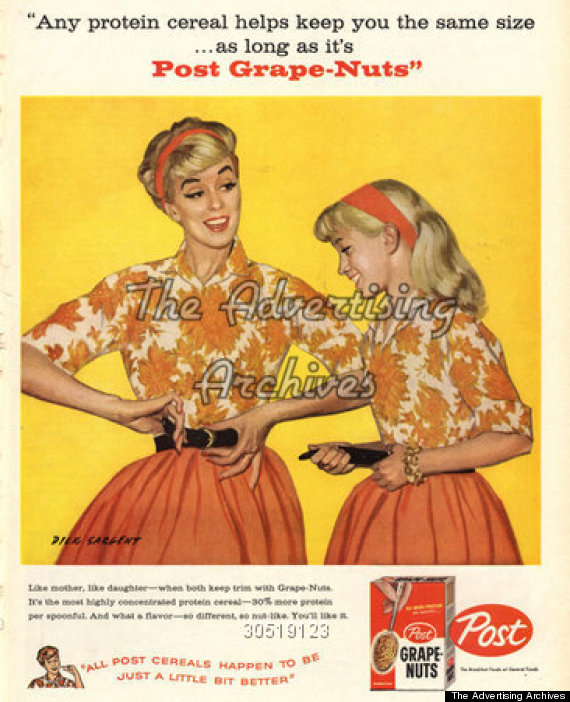 In contrast, many of Grape-Nuts' early advertisements targeted at men didn't focus on weight. They focused on enhancing the eater's "sturdy strength" and "brains."
Before You Go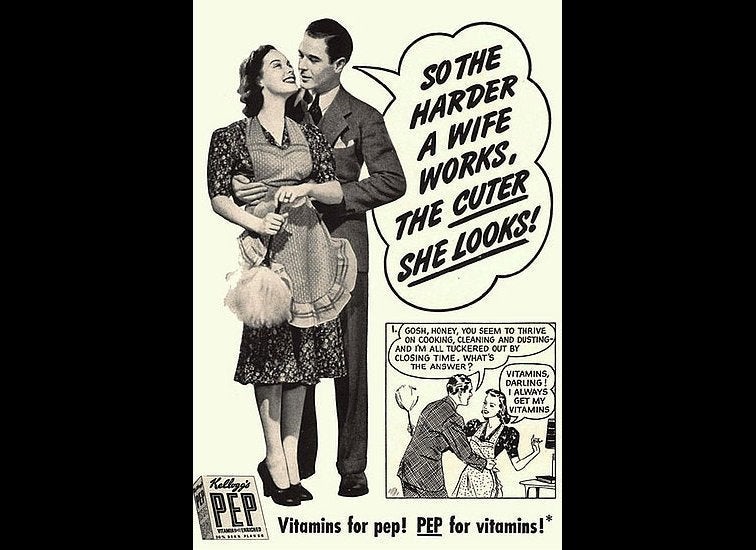 Sexist Vintage Ads
Popular in the Community