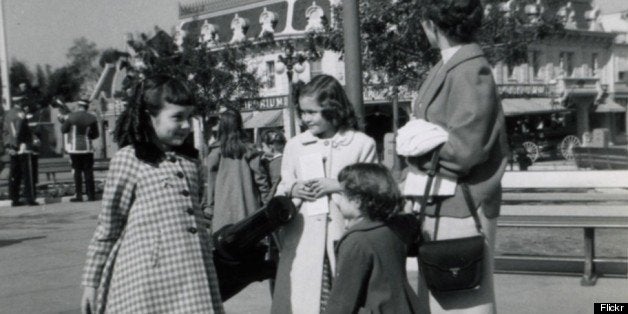 Ever since Disneyland opened in 1955, children around the world have dreamed of a vacation to the classic theme park and resort.
Almost 60 years later, Disneyland and Walt Disney World still rank as favorite destinations for families around the world, with millions of visitors hitting the parks each year.
We gathered some vintage Disney photographs taken from decades past, and they're just as charming as you'd imagine. And while Disney is constantly updating and modernizing its parks and resorts, Disney loves its nostalgia. Truly, there are some things about the "most magical place on Earth" that will never change.
We dug up snapshots of iconic rides like Dumbo and the Monorail, famous monuments like Cinderella's Castle, long-gone attractions like the Disneyland Skyway and over-the-top anniversary events.
Whether you need a trip down memory lane or want to learn some Disney history, we think you'll find these photos just as charming as we did.
Take a look back at vintage Disney in the slideshow below.