While many would argue that modern society has strayed far (by miles) from the path of politeness, we wouldn't really want to go back to the days where etiquette was comprised of an endless array of rules. One great example: A selection from a 1918 etiquette manual, primarily geared towards students, which offered very specific rules (along with a bustle's worth of judgement) for parties and social situations.
For example, you shouldn't dip your toe into the pool of creative wordplay...
Puns are considered vulgar by many.
...or talk about your damn furniture.
There is no surer sign of vulgarity than the perpetual boasting of fine things at home.
You shouldn't be seen talking to your mother in public for too long...
One should avoid long conversations in society with members of one's own family.
..and never, ever, ever even think about going out in public, alone, with a member of the opposite sex if you happen to be a woman. Especially if it's a place where food is routinely consumed.
A young woman condemns herself in the eyes of good society who is observed to enter alone with a young man a place of public refreshment, be the restaurant or tea room ever so select.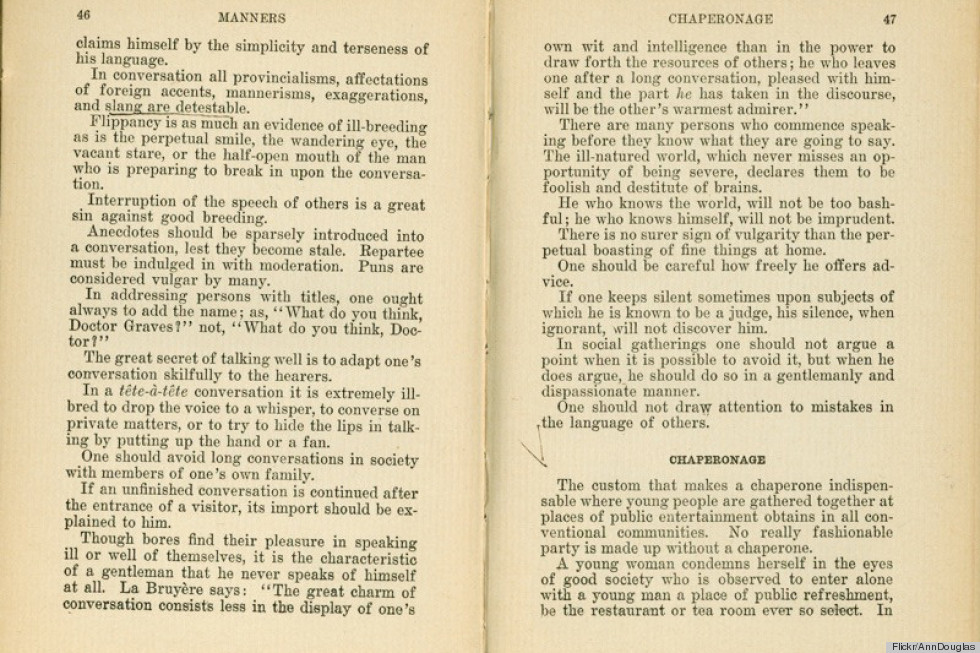 Flickr photo from Ann Douglas
So while we mourn the lack of civility on occasion (especially in social media), let's not go back to the days of chaperones.
Weddings tend to be etiquette minefields. Here's a cheat sheet about what rules you can ignore.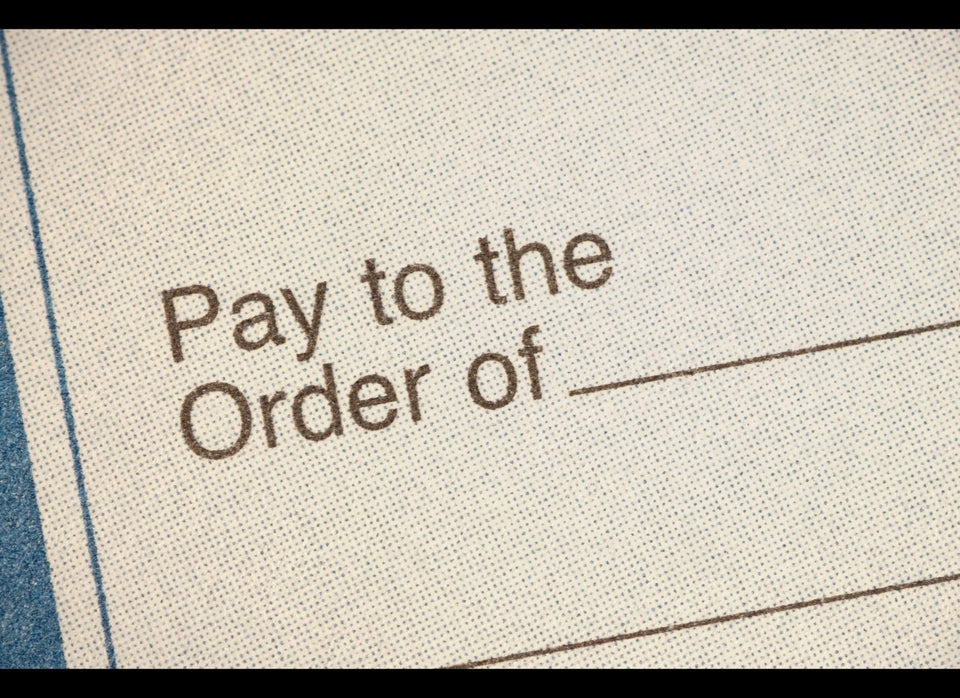 Wedding Etiquette Rules You Can Break