As interest in vintage fashion magazines from the 40s and 90s and onward continues to soar, New York's cool crowd has descended on VFILES, the SoSo-based store where famed fashion magazine archivist Mike Gallagher has placed his pop-up store overflowing with vintage publications. But while the magazines are flying off the shelves -- classic editions of Vogue, ELLE and Harper's Bazaar, amongst countless others -- VFILES founder and CEO Julie Anne Quay is blending the past with the present, introducing an array of new products to the store, including a new signature perfume from Demeter called #TWEETDREAMS (coming in July) to Chuck Price designed pool and boat accessories.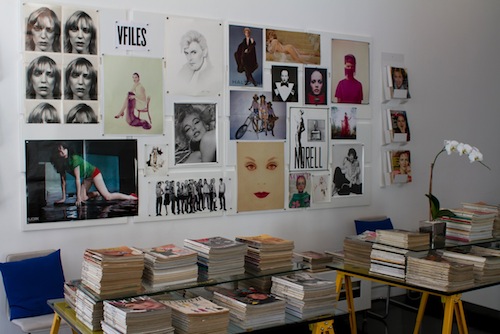 I sat down with Julie just recently, who filled me in on her innovative concept for this one of a kind store:
TG: What shift have you noticed since VFILEs opened in SoSo? Tell me about the excitement and buzz you feel in the neighborhood.
JAQ: Since we opened the VFILES store, we have really felt a part of the community down here in SoSo (South SoHo). Our block is really great. We love our neighbors at VPL and 3 x 1. And of course it's always a thrill when the NIKE store gets a new sneaker and the line flows around the block. Having V and Visionaire right across the street is good for business, as well. There is a tremendous buzz down here in the southern tip of SoHo, where everything spills out onto the craziness of Canal Street. There's so much happening -- American Apparel is just around the corner and Opening Ceremony is right up the block. It's a great community, so it's been fantastic to open the doors and let everyone in.
TG: I love the VFILES paba-free lip balm and EW! hand sanitizer. Will there be a continuous roll out of unique, one-of-a-kind seasonal products at the store?
JAQ: Yes, absolutely. Our community likes pieces that are different and individual but also practical, so that is our focus going forward. Our collaboration with Hood by Air has been really great. We sold out before the products even hit the floor and we are already working with them on new products, so definitely come in for those. We are also developing our own line of products -- day to day essentials for fashion people.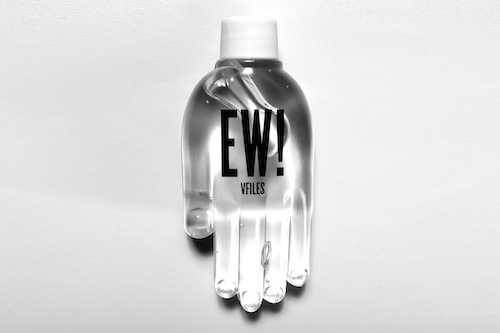 TG: The past, present and future all come together at your space. Tell me how it makes you feel creating something so timeless and historic for your brand and the fashion industry? What can they expect?
JAQ: It's an exciting journey, fraught with all kinds of pitfalls and incredible moments. Putting fashion and technology together is a wonderful challenge. Our plan is to constantly learn and release products, both physical and technical. We will never be "finished." Ours is an enthusiastic community that is constantly thriving and growing and enjoying every moment along the way. You can sign up for beta testing at www.vfiles.com, follow us on twitter and Facebook, or watch our fashion videos on YOUTUBE. We are looking forward to bringing VFILES to the fashion world.