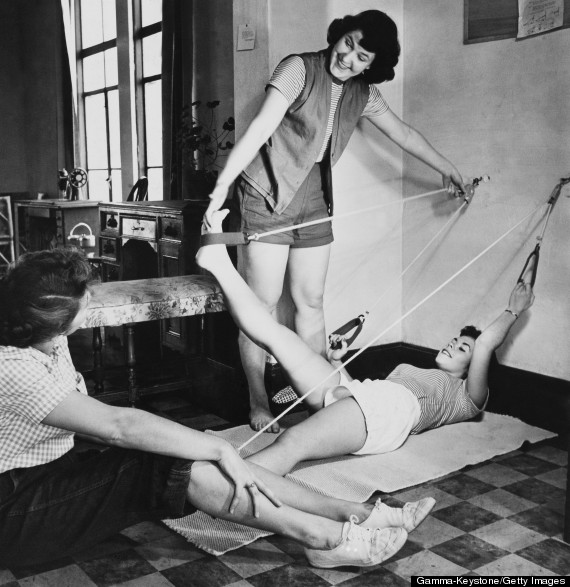 Fitness at the YWCA club in California (Photo by Keystone-France/Gamma-Keystone via Getty Images)
The YWCA has been providing fitness opportunities to women since 1870, when the Boston branch installed weights on pulleys to help women from farms retain their strength during considerably more sedentary jaunts in the city. The organization soon offered calisthenics and other forms of exercise as it expanded across the country, according to its website.
While the farm origins of these California residents remain unknown, it's clear that part of the YWCA's commitment to empowering women extends to the suspension training you see here.