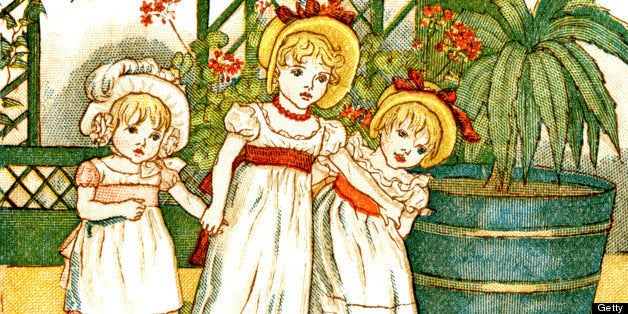 Thank you, Jimmy Fallon, for naming your new daughter Winnie Rose, and proving our point -- which is that we're into a whole new era of nickname names. These are not like those midcentury Cindys and Mindys and Marcis and Loris, but go further back in time to faded Victorian favorites. It's a trend that started in the UK, where 10 percent of the current Top 100 girls' names fit this description, and several of the boys -- Alfie, Archie, Freddie, Ollie -- rank there as well. Here are some of the vintage girls' nickname names, with their uniquely charming combination of sentiment and sass, which best illustrate the trend.
Tilly, now sitting at Number 90 in the U.K., is short for Matilda, a name that took off after it was chosen for their daughter by Michelle Williams and Heath Ledger. These days the nickname here would more likely be Mattie, but we're all for bringing back Tilly.
Millie's another vintage cutie that could become thoroughly modern, even if one of its original primary parent's, Mildred, probably won't. Also used for Millicent and Camilla, she appears on the U.S. list (number 717) as Millie, in the U.K. (number 231) as Milly, the spelling used by Henry James in Wings of the Dove.
Maisie, the spirited yet sentimental Scottish pet form of Margaret and Marjorie, is a period gem, way up at number 21 in the U.K. It also appears in children's books as Maisy and Maizie. Could Maisie be the next Daisy?
This diminutive of the yet-to-be-revived Minerva may have a tougher trek to climb because of her still solid link to Mickey, though singer Minnie Ripperton and actress Minnie Driver made the path a little less rocky. Minnie was the fifth or sixth most popular name in America throughout the 1880s.
Winnie, the pet form of Winifred, Edwina and Gwendolyn, has "win" embedded in her name. Many of us fell in love with Winnie Cooper (birth name Gwendolyn) in "The Wonder Years" and with Winnie Foster (born Winifred) in the childhood classic, "Tuck Everlasting." And now, the breaking announcement of Jimmy Fallon's choice of Winnie Rose for his new baby daughter totally ups its cool factor.
This sweet old diminutive of Lavinia became the common neighborhood nickname for the male Vincent in the U.S., but in the U.K. it's still very much used for girls, ranking at number 230. Lavinia/Vinnie was heard in vintage classics such as "Life With Father."
Who woulda thought? Elsie is a revival surprise for those who still remember the Borden's cow, but there she is, at number 94 in the U.K. and 397 in the U.S. A Scottish Elizabeth nickname, Elsie peaked in popularity in the 1890s at number 31. Cute child actress Elsie Fisher is helping to rejuvenate its image.
Evie has returned, in tandem with mother names Eve and Evelyn, and the more distanced Evangeline and Genevieve. Evie is the most popular girl nickname in England, ranking at number 12, while still in the 600s here. In "V for Vendetta," the lead character's name is spelled Evey.
After a 44-year retirement, Hattie, the old nickname for Harriet and Henrietta, returned to the Top 1000 list, surely influenced in part by Tori Spelling and Dean McDermott's third child. It's got definite spunk.
One of the most widely accepted of these nickname names, Josie has been standing in for mother name Josephine since at least the 1880s and is now more popular than it's been since 1910. The animated "Josie and the Pussycats" gave her a 70s vibe.
This is one Katherine pet form that predates all the Kathys and Katies, having been fairly common in the eighteenth century. With the current mini-craze for animal-related names, Kitty is sounding cute and cuddly again -- she's already jumped back onto the U.K. list at number 199.
These were both typically dainty Victorian faves -- Lottie short for Charlotte, and Letty for Letitia or Lettice. Yes, Lettice, once a well-used name. Letty appeared in George Eliot's "Middlemarch." Lottie is number 138 in the U.K.
Not all of the names that are trending in 2013 are vintage picks. Check out Nameberry's list of the most popular picks of the year (so far) below!
Before You Go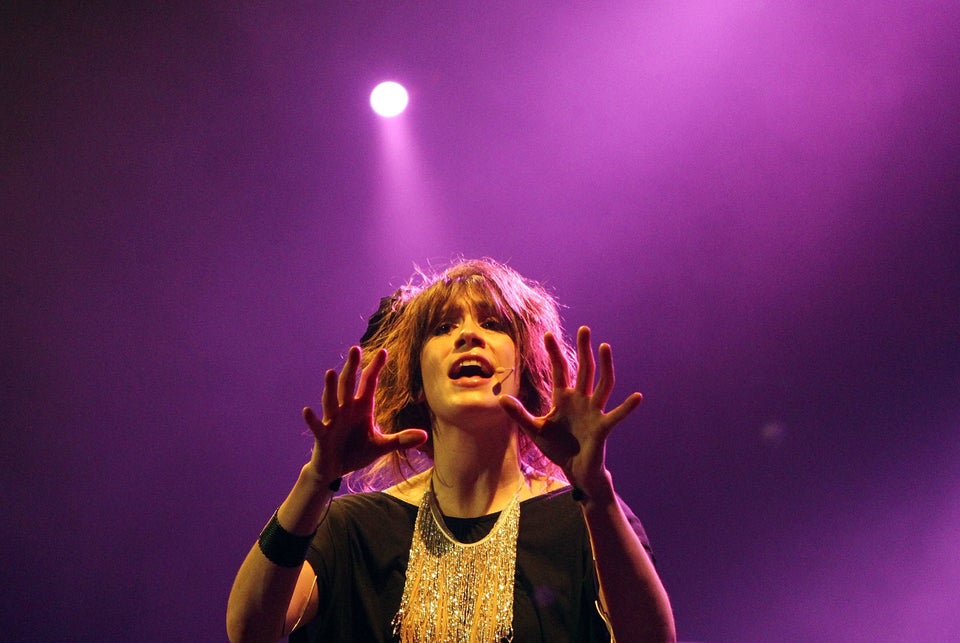 Nameberry's Most Popular Baby Names Of 2013 ... So Far
Popular in the Community