Like all great collections, it started with just one piece.
In this case, it was a pillbox.
But not just any pillbox. A Judith Leiber pillbox.
Bob Maier purchased it for his wife because she was "completely taken" by Judith Leiber pillboxes. And then, because it pleased her, he discovered a mission. He educated himself about Judith Leiber and her bags and continued to surprise his wife with outstanding Judith Leiber pieces on Christmas, Valentine's Day and other occasions.
"I graduated from pillboxes to full purses quickly," Maier says. "Each time, I got to see my wife's face light up as a new bag she'd never seen would appear from its wrapping."
Before long they had amassed quite a little collection!
Now this South Dakota couple is approaching retirement and they're offering over 250 pieces from their collection at Bonham's Entertainment Memorabilia sale on December 12.
"Don't worry," says Maier. "My wife is keeping a selection of her favorites, but the rest of her amazing collection we offer to you. Give them a good home, show them off, and most of all, have fun!"
Just click the slideshow to see my favorite pieces fromThe Bob Maier Collection. Or hop on over and view all the lots available HERE.
For more information about this auction, including information on how you can bid, visit Bonhams.com.
Image Credit: Courtesy of Bonhams. Used with permission.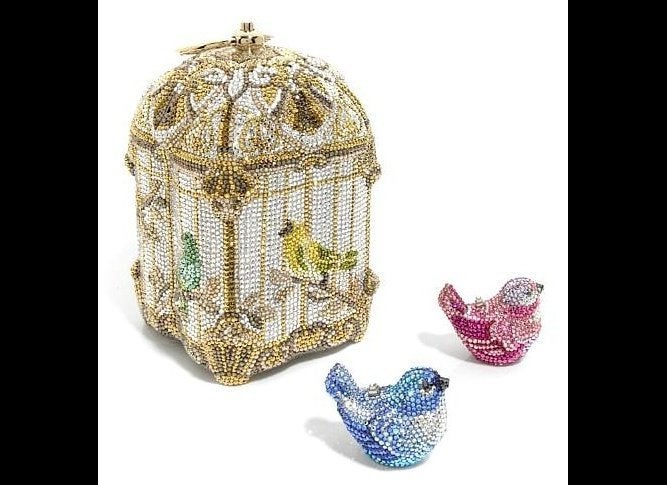 Judith Leiber Handbags at Auction