Did you know that a family amusement park once stood where the Beverly Center is? Or that the gigantic CAA "Death Star" on the Avenue of the Stars was once the home of the ABC Entertainment Center, where "Star Wars" premiered?
Younglings or new transplants might have trouble picturing quaint community hangouts or mid-century architecture where contemporary behemoths now stand. That's exactly why Alison Martino started Vintage L.A., a Facebook group celebrating Los Angeles' forgotten history and sumptuous Old Hollywood culture. Her vast collection of restaurant memorabilia, photographs, postcards, and decades-old b-roll is what anchors the 7,000-plus Facebook community. Martino says the best part about running the site is community participation, noting, "the comments are better than the pictures."
Story continues below slideshow.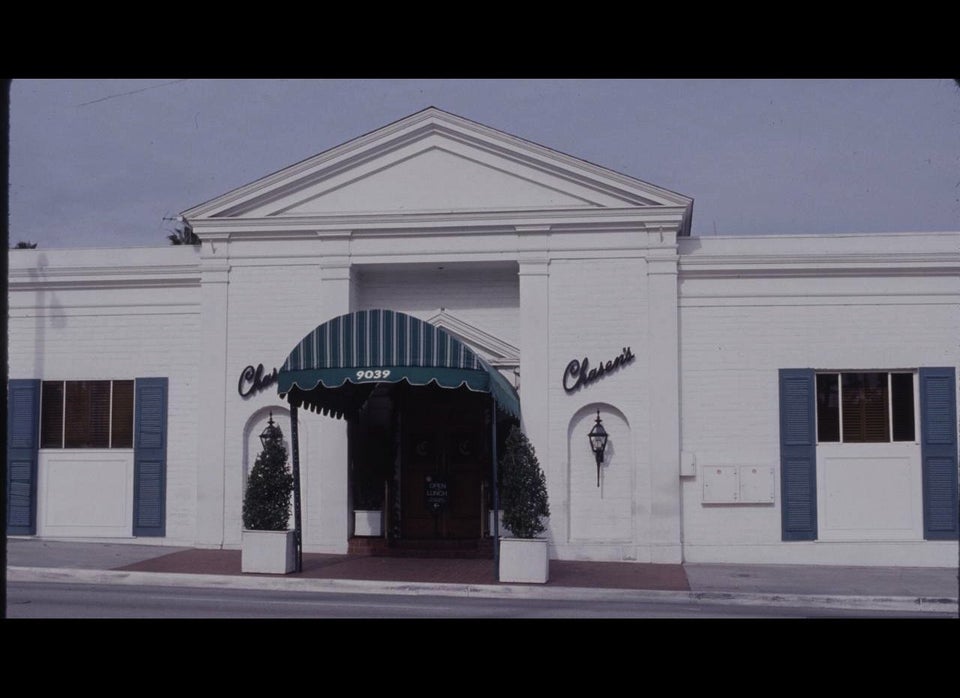 Vintage LA
Her parents, singer Al Martino (he appeared in "The Godfather") and Judi Martino, a superglam airline stewardess, took Alison everywhere they went when she was growing up. Martino recalls fondly, "they didn't believe in babysitters." Luckily for her, that meant evenings with the Rat Pack at Chasen's restaurant or music industry types at Cock'n Bull. Martino remembers, "I just knew something was special about those times... I wanted to savor the moment all the time."
Running Vintage LA has become more than a side project to Martino. Right now she's playing coy about whether a book or television deal is in the works. She has promised to keep us updated on any showbiz developments as they come, but for now, here are some quick hits from the interview:
The ABC Entertainment center in Century City was a colossal disaster to me. We lost a beautiful theater. We lost a mid-century marvel of architecture. They demolished it to put up the CAA, and everybody was pretty upset about that.
The Ambassador Hotel. I cannot drive down the street. I know it went to a good cause, and that's not what bothers me. I just can't bear to see it not there.
The Friar's Club, Beverly Hills. It's just a sitting empty lot –- there are no plans to do anything with it.
Empty hotspots worthy of renovation:
The old Scandia restaurant on the corner of Doheny and Sunset.
The original Spago location, which is up on the hill overlooking Sunset Strip.
The old Miyagi's, which is the original player's club. It's all empty, and in original condition.
Favorite old restaurants:
The Fish Shanty and The Cock'n Bull.
If this generation learned a little more about the history, what those places were, and the energy that was in there for years and years and years, there's no reason why they can't be revived.
Popular in the Community