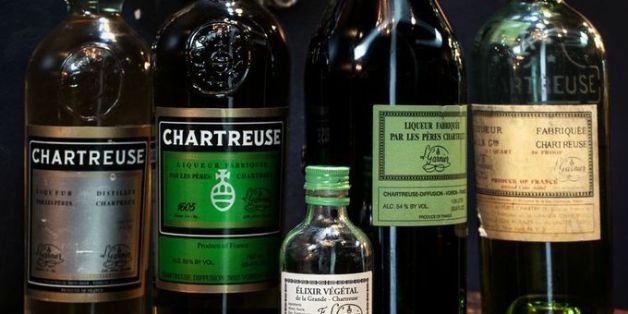 To most, spending $890 on a single shot of whiskey is an unimaginable luxury. But for some, the experience of drinking 100-year-old liquor is priceless.
Vintage liquors, untouched for decades, are slowly making their way onto the shelves of specialty bars. So far, however, they can only be found at a few places in the country. Places like the Violet Hour in Chicago, or Seattle's Canon, where you can down a shot of the aforementioned pricey Boardman's Deluxe Straight Whiskey, bottled in 1912, are leading the way.
At The Oakland Art Novelty Company near Detroit, the bar's owner prides himself on hunting down rare bottles that have been left, forgotten, in liquor cabinets. These aren't throwback cocktails, vintage in style but not spirit.
For connoisseurs, vintage liquors are the ultimate commodity item -- old, rare and absolutely irreplaceable.
Take a shot available at The Oakland in Ferndale, Mich. It smells like gardenias, musty hardwood floors and herbal remedies rubbed onto the skin. For 70 years, this bottle of Chartreuse -- a French liqueur made by Carthusian monks that is said to get better with age -- has waited for somebody to take a drink.
Along Ferndale's lively downtown stretch, there are no obvious trappings of a cocktail bar, save a plain door and a small sign that reads, "The Oakland Art Novelty Company." The name is a nod to the Purple Gang, notorious local bootleggers who shipped liquor to St. Louis and Chicago with mail labels stamped "Art Novelty Company" during Prohibition to trick the feds. Inside, the lounge is a Gatsby fantasy of velvet, chandeliers and furniture that would look more at home in Versailles.
While the craft cocktail craze has become ubiquitous in bigger cities, small lounges like The Oakland have led the way around Detroit. The Oakland has been showered with local accolades for potions like "Strychnine" -- the opposite of poison (Smith + Cross Rum, Fernet Branca, Green Chartreuse, simple syrup and lime juice). The inventive drink list keeps The Oakland busy (though not packed; a rule forbids drinking without a seat in the main room).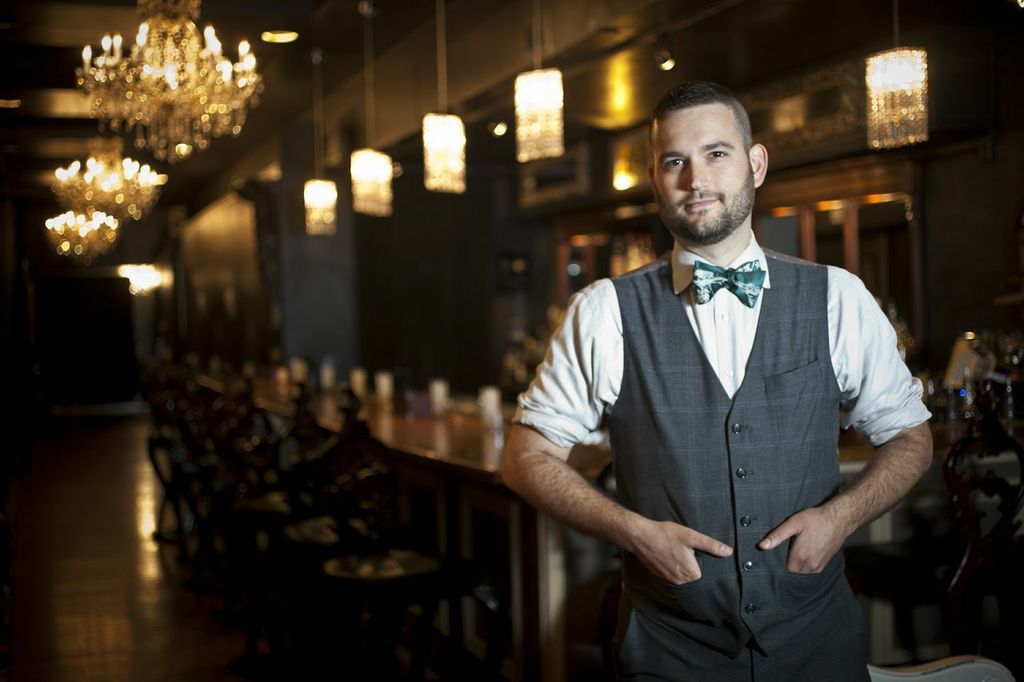 Sandy Levine, owner of The Oakland Art Novelty Company in Ferndale, Mich., offers a secret menu of vintage liquors at his craft cocktail lounge.
But guests in the know can also order from a "secret menu" of vintage drinks called "Priceless Spirits," where a single shot can set a customer back $10 on the low end, and up to $150. Included are some rare finds, like the 1940s Chartreuse Yellow with its original wax seal, which a guest found in her grandfather's estate. She brought in the bottle, and Levine was interested. Naturally, he Googled it, but he couldn't find it online.
"If this isn't on the Internet, it's either totally fake or really special," Levine said he remembered thinking. So, he bought it. He found out later that a bottle can sell for 1,200 euros in Britain.
Other selections at The Oakland include a 1921 rye whiskey bottled during Prohibition by the American Medicinal Company, a 1988 Wild Turkey 101 Rye found at a liquor store in a small town in northern Michigan, and the first public release bottle of Booker Noe's bourbon.
Most would be served straight-up in a small rocks glass. That's not to say Levine is totally a purist when it comes to mixing these rare finds.
"We joke about doing a 'Baller Bomb' with 1940s Chartreuse and Red Bull," he said, smiling. "It's a great idea."
While the prices on The Oakland's tasting menu look steep, the idea is to let customers try a spirit infused with decades of history without having to track down rare and expensive bottles through private dealers -- virtually the only market for vintage liqueurs.
In Seattle, Canon says it's home to the largest spirits collection in the Western Hemisphere, and lists them all on a menu that runs 76 pages long. Besides 1912 whiskey, high-end offerings include 1944 Santa Cruz Gold Label, a Cuban rum that goes for $585 a shot, and 48-year-old Booth's gin for $165 a shot.
Levine opened The Oakland in 2011.
"It's a lot of fun. It's kind of uncharted territory," he said. "We're all about that sort of thing -- trying to provide something you can't get somewhere else."
The burgeoning vintage spirits market mirrors the way people collect wine. While it's still underground, Levine said prices have been rising quickly over the last decade. Customers are intrigued, he said, by the idea of drinking spirits made with wheat before the alcohol was mass-produced, pollution was a major concern or anybody had started using terms like "GMO."
To illustrate, Levine poured tastes of contemporary and older spirits for this reporter to sample.
"They use over 130 botanicals, so it's got this super-complex, sort of sweet, really interesting taste," he said of a modern-day Chartreuse. The monks who make it have guarded the recipe since the 1700s.
Then, Levine poured a 1940s Chartreuse. It's not as spicy, and it doesn't have the alcoholic burn of the first sample.
"It was bottled at 86-proof, but I think a lot of the alcohol is gone," he said. The vintage tastes like a wine made from honey and perfume. It tastes old. The sugars seem to have caramelized in the bottle, and the lingering end flavor is like drinking butterscotch.
But the final aftertaste of this 70-year-old cocktail is, ultimately, a flash of mortality. Whoever poured this liquor, closed the bottle, sealed the wax and shipped it to America could have died a half-century ago. Those people and those bars have likely all disappeared.
Still, the spirits remain.

Click through the slideshow to see photos of the specialty vintage spirit collection at The Oakland Art Novelty Co. in Ferndale, Mich.


REAL LIFE. REAL NEWS. REAL VOICES.
Help us tell more of the stories that matter from voices that too often remain unheard.
BEFORE YOU GO
PHOTO GALLERY
Priceless Vintage Spirits Are New Cocktail Trend