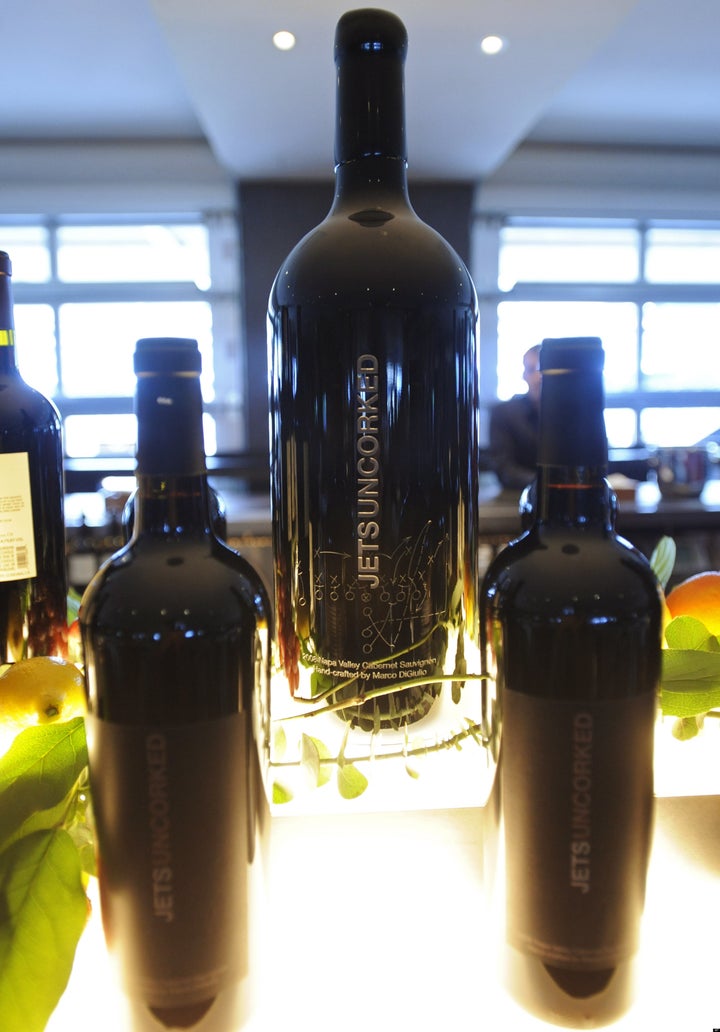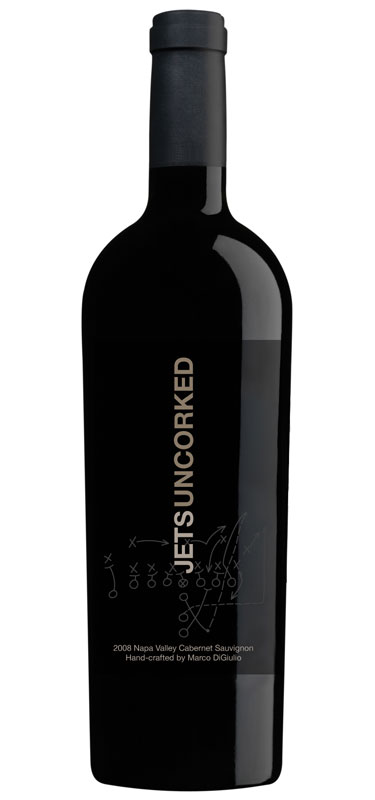 Sonny Werblin understood the value of star quality in sports long before the rest of his pro football brethren. In 1965, when Werblin, President and part-owner of the formerly New York Titans re-named New York Jets spent a then record-breaking $427,000 to induce Joe Namath to pass up the established National Football League in favor of the much-maligned American Football League, football fans let alone Jets fans thought he was crazy. Werblin's reply: "A million-dollar set is worthless if you put a $2,000 actor in the main role." That's how you build a professional sports franchise. When Werblin actually signed Namath he said, "I don't know whether you'll play on our team or make a picture for Universal." Namath went on to do both. And together, they transformed professional sports, professional football and gave the world a fairy tale called Super Bowl III. The aforementioned still remains the soul of the New York Jets.
Yup, that's how you build a professional sports franchise. Or that's how you used to build one.
Things are a little trickier today. You have to integrate your marketing, integrate your media, segment your fan affinity, amp up your fan avidity and be everything for everybody on every channel in every income bracket. As 21st century business of sports whirls dervishly into dizzying levels of media and marketing that would've been the Viagra of Sonny Werblin's daydreams, it is the 2010 New York Jets who seem steps ahead of their fellow ringmasters.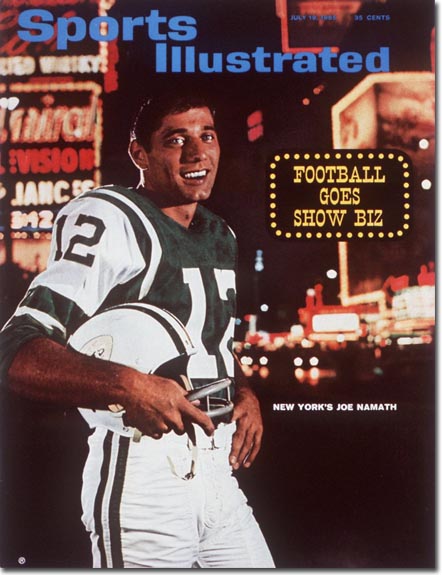 How do you build pro sports brand today?
Step one, you recognize, in the era of active jersey-changing free agency the new real enduring star quality: a new state of the art stadium. Step two: You get a good looking quarterback who dates an actress and a throwback coach who immediately writes a memoir, hawks a new diet and cusses freely for every cell phone to record. Step three, you give the bloggers, so-called newspapers, and off-the-field-non-game-related-fantasy-draft-obssessed-Deadspin-gossip-mongering-drama-queening-"sports"-fans their red meat and engage in a protracted star-player hold out, until you sign him at the last minute. Step four: You have all this branding gold microscoped, weekly, in hyper-caffeinated-digital-documentary-form on HBO.
And while all this is going on -- while you are crushing it as a brand on every possible level -- you come up with a marketing vehicle/new revenue stream that is so inspired, so on the mark, so slightly ahead of the curve yet perfectly in speed with the current of your fandom. It is, simply, wine.
"Jets Uncorked" is a limited-edition private label 2008 Cabernet Sauvignon, created by the Jets in partnership with renowned Napa Valley winemaker Marco DiGiulio. The bottle implores us to "[e]xperience lush, ripe flavors of red cherries, currants and berries, framed by supple tannins, hints of oak and a long spicy finish." Aaaaaah!
This is the finishing touch on all that's New about the New York Jets. This is where a franchise recasts the Pygmalions of the old Gate D, whose Dionysian tastes ran more toward the flesh, into fully seat-licensed football sophisticates. As one senior Jets executive trumpeted to me "I want to see this at everyone's tailgate and in everyone's wine cellar!" Unite the lummox and the luxury box. Stock it at the finest Tribeca restaurants and stash it in Tupperware at the stadium parking lot. This is the bridge from the days of Namath and Werblin across decades of the dismal, the drunken and the disappointed landing Jets fans a seat at the best table in house, putting them on an NFL guest list from which they have been so long left off. Nothing says this more perfectly than the everyman's wine hero, the impossible to dislike king of social media Gary Vaynerchuck of Wine Library who devoted a show to singing the praises of Jets Uncorked. It can only a be a matter of time before Fireman Eddie downs a thermos cup of "red cherries, currants and berries" before leading his famous communions.
Yes, this is the way you build a professional sports franchise. You don't try to keep up. You don't wait to see what the future holds. You see the future and create it what needs to be in it. That's what the Jets are doing. Now there's just one last thing they have to do: win.
REAL LIFE. REAL NEWS. REAL VOICES.
Help us tell more of the stories that matter from voices that too often remain unheard.