Kevin Bubriski was 26 years old when he arrived in New Mexico in 1981. The Massachusetts native had spent three years in Nepal with the Peace Corps and another year working in a mountain village before moving to Santa Fe to study film.
But once in the American southwest, he found a burgeoning and vivacious culture and people so far from anything he'd ever known, and he spent the next two and a half years of his life documenting their daily lives through his photography. 
"The vitality and beauty of the Hispanic New Mexicans caught my eye, as well as [their] vibrant cultural life," the documentary photographer told The Huffington Post.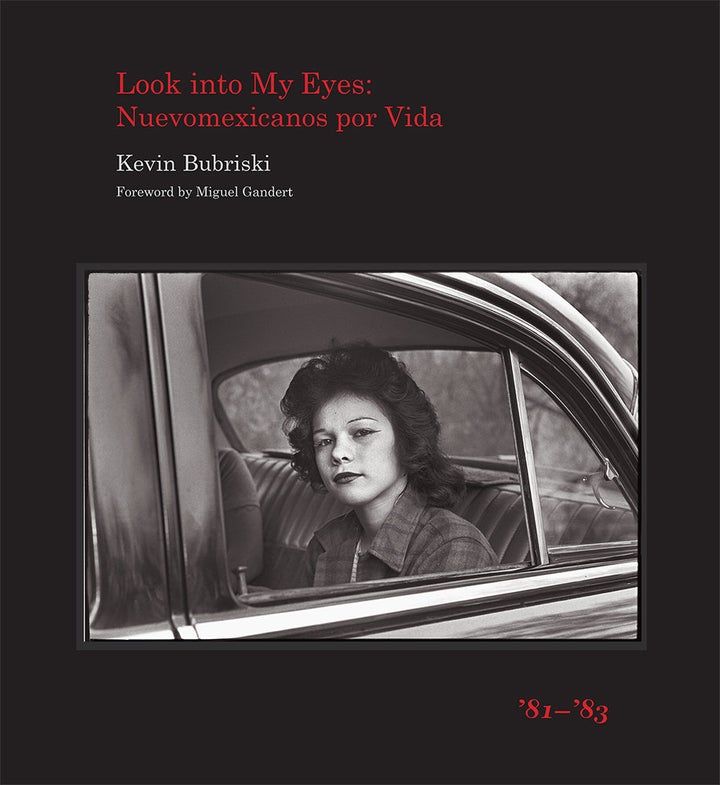 "The photographs allow the viewer to encounter this community of three decades ago, quietly 'look into their eyes,' and ideally find a sense of our shared humanity," Bubriski told HuffPost. "The specific take away for me from the experience was a deep appreciation for the Hispanic culture and history of New Mexico."
Bubriski's subjects often gaze intently into his camera lens, indeed offering a look into their eyes and a brief glimpse into their world, which is accentuated by big hair, bold make-up and all the glamour of the early '80s. He says his photographs are a result of the "mutual respect" between the person behind the camera and those in front of it. 
"As a new person to New Mexico, I felt that Hispanic New Mexicans were in some ways neglected by the other communities of Santa Fe and Albuquerque," Burbriski said. "I was there for a brief two and a half years, so I did not have a personal history with the place and the people. Maybe that is what gave me a freedom to experience the place with a fresh outlook. I had no preconceived notions of who anyone or any community was. I was young and interested in exploring the variety of landscape and people."
The photographer left New Mexico in 1983, and 33 years later he still remembers how "Santa Fe felt very much like a small town with a sense of casual friendliness." The state, he says, has grown immensely since. 
Despite these changes, Bubriski hopes his photographs create a unique connection to that moment in time and to a community strongly rooted in New Mexico that only continues to grow. 
"I feel that photographs can act as bridges or avenues for different people from different places and different periods of time to understand each other," Burbriski said. "The New Mexico portraits perhaps can inspire a sense of connectedness across families, generations and even regions of the US, especially as Hispanic Americans become a much larger part of the American demographic tapestry."
Calling all HuffPost superfans!
Sign up for membership to become a founding member and help shape HuffPost's next chapter
BEFORE YOU GO
PHOTO GALLERY
Photographer Captures The Breathtaking Beauty Of Mexico's Indigenous Communities