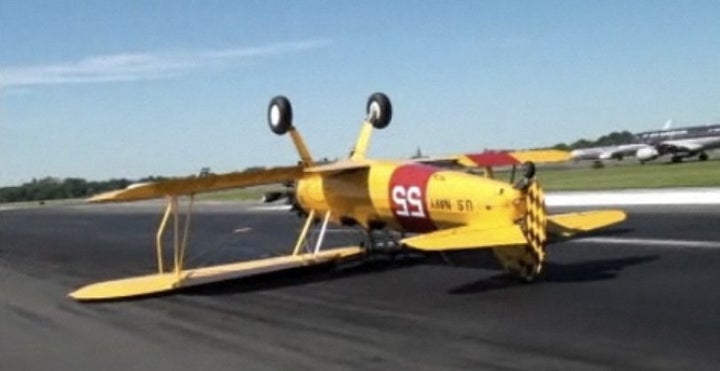 ARLINGTON, Va. (AP) -- The main runway at Reagan National Airport has reopened after a vintage aircraft flipped when it landed.
Film producer Pietro Serapiglia says the aircraft was part of a group of vintage biplanes flying in Tuesday morning to promote the opening of 3-D film "Legends of Flight." Serapiglia says the plane landed, but then flipped over.
The Metropolitan Washington Airports Authority says no commercial planes were involved. The main runway was closed for about an hour and a half, but has reopened. Federal Aviation Administration spokeswoman Arlene Salac says flight inspectors will investigate.
FAA records show the 1943 Boeing is registered to Michael Truschel of Nokesville, Va.
The Washington Post reports that Ashley Halsey III, the newspaper's transportation writer, was the passenger and neither he nor the pilot were injured.
WATCH: The Post's reporter captured footage of the crash
WATCH: The same crash from a different perspective
Popular in the Community