In 1861, our exercise options were significantly more limited, compared to our choices today. There were no sold-out SoulCycle classes, no bootcamps in the park, no CrossFit.
But this page from Gustav Ernst's The Portable Gymnasium shows that at least one of today's most popular pieces of gym equipment has age-old roots.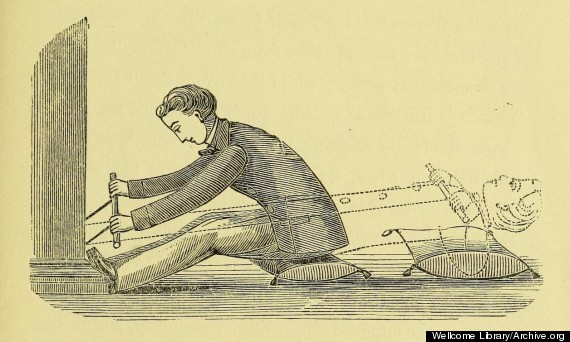 In case you don't quite recognize this old-timey rowing machine, the accompanying description for the movement, from the Wellcome Library's online archive, makes it clear: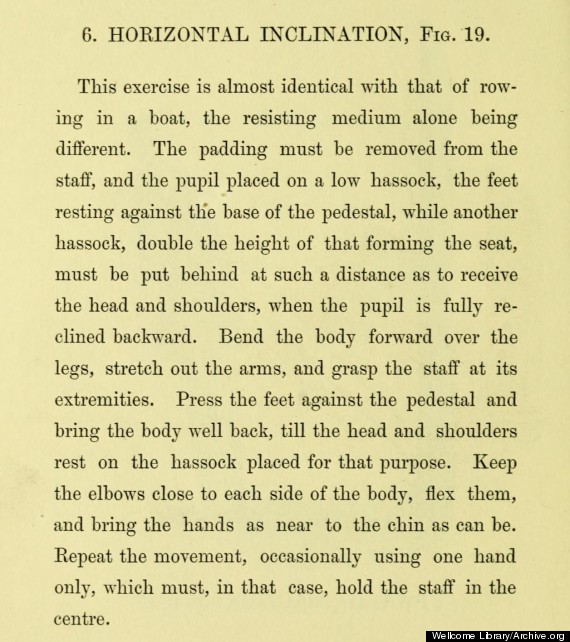 If it ain't broke, don't fix it!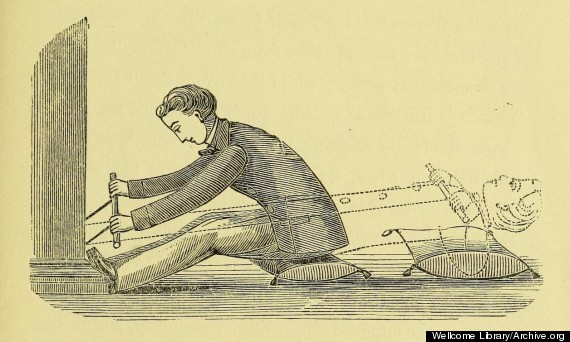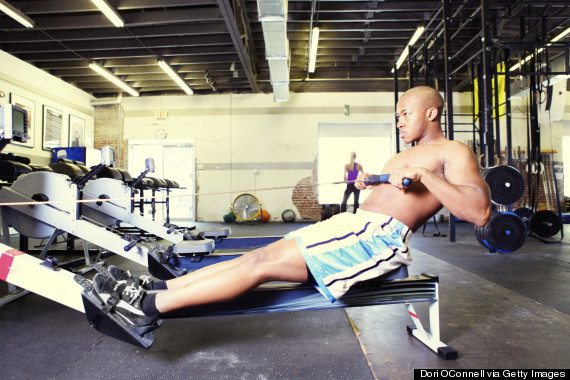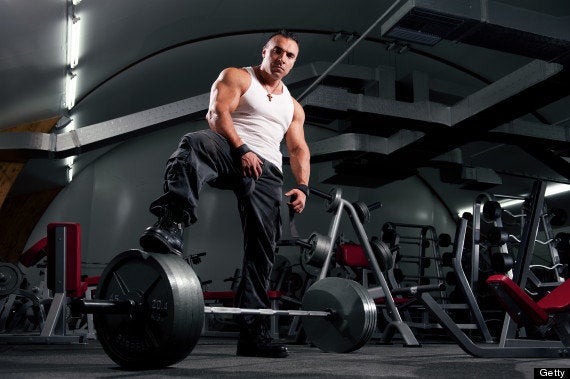 9 Types Of People You'll Meet At The Gym