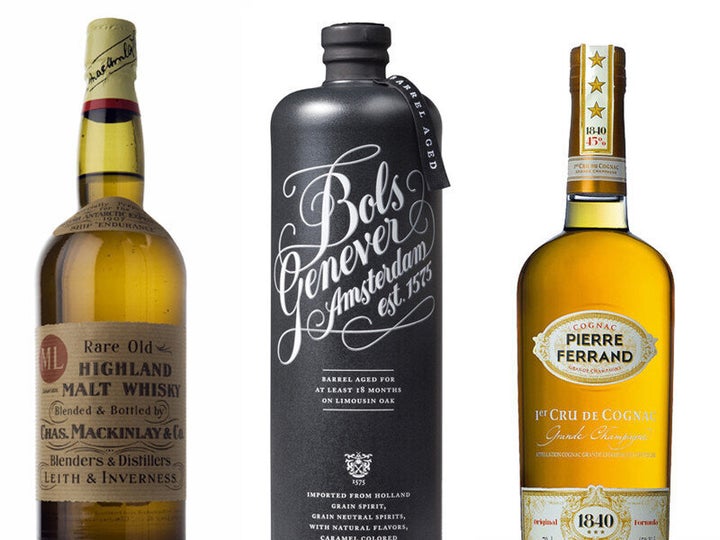 Feel like traveling back in time but don't have a way-back machine? Your taste buds may get there before the rest of you. Using impossibly rare vintage spirits and the most cutting-edge scientific means at their disposal, distillers and historians are working in tandem to enable us to drink the past. Finding a Cognac from 1840, or a Scotch whisky from the early 1900s, is no longer restricted to eBay obsessives and auction-goers who can afford a few months' salary for a bottle of booze. Long-gone spirits from centuries gone by are now resurfacing in your local liquor emporium, and they won't cost you an arm and a leg. Here are three of my favorites, sure to please readers of both "The Art Of The Cocktail" and "Time And Again."


BOLS BARREL-AGED GENEVER (42% alcohol by volume, aged 18 months, $49.99 suggested retail price). At the dawn of the cocktail era in the early 19th century, gin was not yet London Dry, and most Americans didn't even drink the stuff. Instead, they drank its Dutch forebear, genever. Even as recently as the early 20th century, many gin cocktail recipes called for the stuff, also known as "Holland gin." Genever, in addition to using the neutral spirits and juniper-based botanicals known in today's gin, also employs maltwine, a mixture of corn, rye and wheat which gives it a smooth, malty, slightly sweet flavor. Genever has made a comeback in the U.S. in recent years, led by the aggressive marketing campaign of Lucas Bols, a company that's been distilling since 1575.
Bols Genever isn't generally considered the best by people who know their genever. I'm no expert, and I'm not crazy about it either. But their new Barrel-Aged Genever -- or old, rather, since the recipe dates back to the 19th century -- is an absolutely gorgeous spirit. The genever is aged in American oak barrels for about 18 months, transforming it into something resembling a young bourbon more than a gin, both in appearance and flavor. The corn in the maltwine comes to the fore and mixes beautifully with the botanicals and the wood, without the burn you can get from young whiskeys. In a cocktail like a Manhattan or a Martinez, it's light and smooth but with plenty of flavor and complexity. If you're a genever novice, this is a great place to start even though the wood aging places it apart from other brands. And if you live outside the USA, you may find getting hold of a bottle a bit of a challenge -- for now, it's an American exclusive.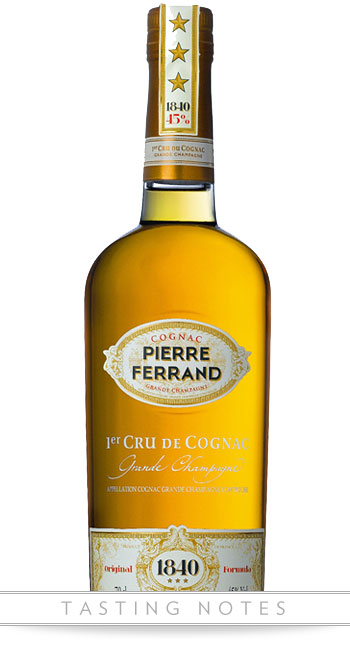 PIERRE-FERRAND COGNAC 1840 ORIGINAL FORMULA (45% ABV, age not stated, $45). The place, New Orleans. The time, mid-1800s, pre-Civil War. You stroll into a tavern and order a mint julep -- one of the oldest cocktails still consumed today. But instead of the bourbon-based cocktail we know today, you're served a drink made with Cognac. Now, when you think Cognac, the first thing that probably comes to mind is the dense, heavy, woody after-dinner sipping spirit that's marketed today by Remy Martin or Courvoisier, to name just two.
'Twasn't always the case. Back in the days of top hats, spittoons and the Missouri Compromise, a lot of Cognacs were lighter and fruitier than their 21st century descendants, and like whiskeys, were meant to be mixed as well as sipped. Unless you've found some really old bottles in your basement, you probably haven't had a Cognac like 1840 Original Formula. It's modeled, according to Pierre-Ferrand, "on an impossibly rare and impossibly well-preserved bottle of Pinet-Castillon Cognac from the year 1840." Assisting their cellar-master in creating this Frankenstein of brandies was the legendary cocktail historian, author and all-around bon vivant, David Wondrich. Having his name attached to any spirit is, to my mind, the ultimate seal of approval.
What impressed me most about 1840 Original Formula is that it's more alcoholic than most well-known Cognacs (90 proof compared to 80 proof), but it's much more vibrant and flavorful, but with much less of an alcoholic burn on the finish. As intended, it works beautifully in cocktails -- try it instead of whiskey in a julep or Sazerac, or in a lesser-known vintage cocktail like a Chanticleer. Or sip it straight and change your thinking about what Cognac is supposed to taste like.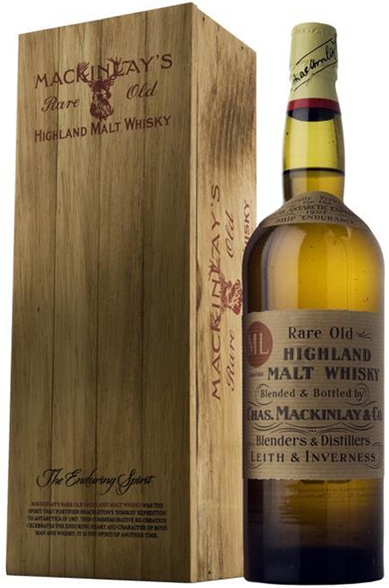 MACKINLAY'S "SHACKLETON" RARE OLD HIGHLAND MALT WHISKY (47.3% ABV, aged 8-30 years, $180). The Scotch of choice for history buffs and would-be time travelers is also a damn fine whisky for those who simply like to drink the stuff as well. I wrote about Shackleton's Scotch a few months ago at length, but now that it's available Stateside (in very limited quantities), it's worth mentioning again. Few spirits have captured the public's imagination the way this one has, and with good reason. It's not often, after all, that a "new" whisky is a painstaking recreation, from flavor down to the label design, of a whisky that was buried in ice for a full century by the great Antarctic explorer, Sir Ernest Shackleton.
In a nutshell, the Shackleton team's hut was abandoned after a failed attempt to reach the South Pole in 1909. Among the items left behind -- and preserved in the dry and frigid Antarctic climate -- were crates of Mackinlay's Scotch, which lay undisturbed and undiscovered until 2006. The brand had been discontinued by the time distillers Whyte & Mackay bankrolled the crates' excavation and recovery (and, once they were done testing, sampling and replicating the whisky, their return). But like a phoenix rising from the ashes (or perhaps the snowdrifts), Shackleton's Scotch has returned, to be enjoyed by explorers and shut-ins alike.
Even without the backstory, Shackleton's Scotch is well worth a taste. A blend of Highland and Speyside malts of various ages (including the now-defunct Glen Mohr from its final year of distillation, 1983), it's light and quite dry with a slight mineral edge, redolent of earth and grass, with lots of pepper and just a hint of smoke. Adding a couple drops of water opens it up and softens it considerably, bringing notes of lemon, vanilla and honey. It's beautifully complex -- each sip reveals something new. Only 50,000 bottles were made for worldwide sale, and just a fraction of those are available in the U.S. And once they're gone, they're gone, barring a trip in the time machine back to when there were still bottles to be had.
Related
Popular in the Community