Trailer living brings about a certain mental image that's usually not very flattering. However, when that trailer happens to be a vintage model, it's another story. The New York Times reported on the small trend of retro trailer ownership, which has appealed to two seemingly different camps: Those who are short on space and those who want to follow the lead of the tiny house movement.
So, what makes these trailers more appealing than newer models on the market? We emailed two vintage trailer enthusiasts, Matthew Reader, a realtor in Palm Springs, California, and Beth Lennon, the blogger behind Retro Roadmap, for their thoughts.
"I think the appeal of vintage campers is that they're a reminder of a simpler time -- hitch up the trailer behind your car, and get away! Our Scotty was built to be affordable to the average family, fit in a standard garage and be light enough to tow behind a standard car (at the time when V8 engines were common in family cars)," Lennon says. Take a look at her 1964 Serro Scotty, below.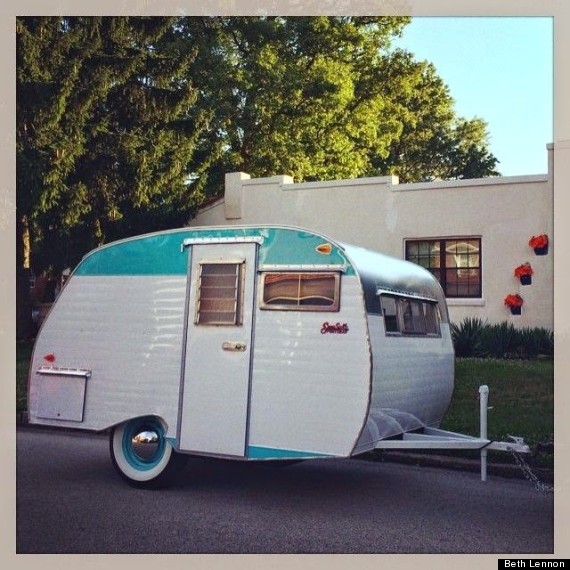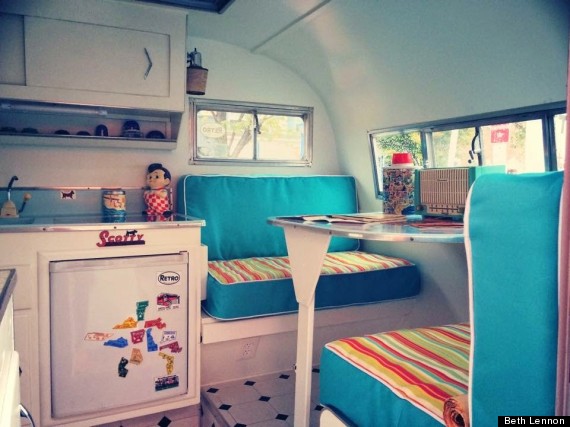 Though she has completely decorated the trailer in retro style (naturally) and plans to use it while traveling, Lennon also has other creative plans for it. Her husband, musician Cliff Hillis, plans to use it as a recording studio.
For Reader, who owns multiple trailers, it's about fulfilling a childhood dream. "I grew up with travel trailers (my first trip through Palm Springs was in a pop-up camper with my parents in the 70s) and always would ask my dad why we didn't have an Airstream (loved them even then) and he'd reply: 'those are for rich people. If you want one, you'll have to buy it yourself.' So I did. Three of them," he says.
Here's a view of the exterior and interior of one of his Airstream trailers -- the Excella model.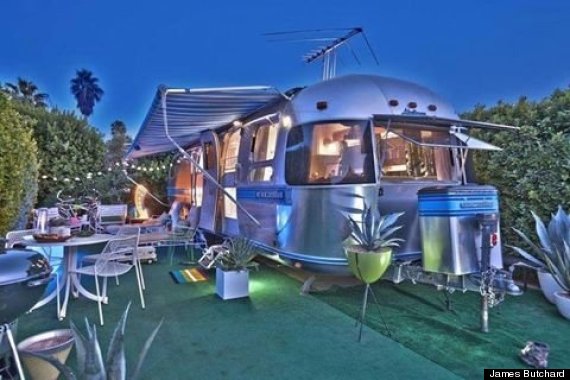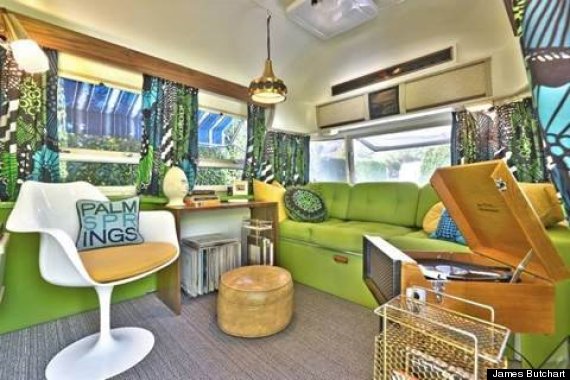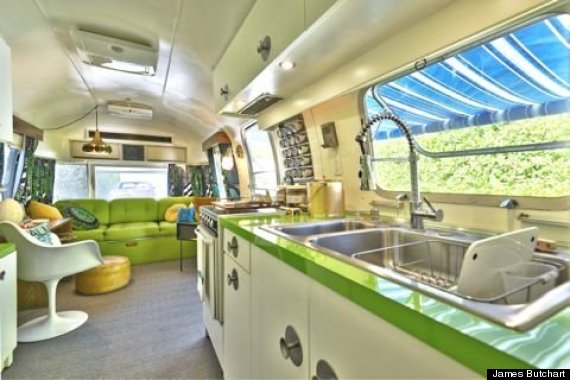 If you've been thinking about indulging your retro fantasies and making the leap to owning a vintage trailer, there's currently one for sale on Tiny House Listings. Otherwise, check out the vintage section on Airstream Classifieds.
Of course, everything old was once new. Here's what a few of these vintage trailers looked like when they were fresh on the market. (A special thank you to Airstream for sharing a selection of nostalgic photos.)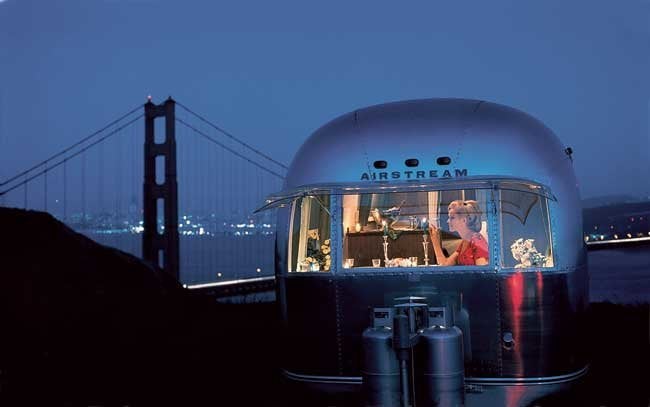 When Vintage Trailers Were New
Popular in the Community