Carrie Bradshaw may be the ultimate Vogue fanatic, but when it comes to reading fashion magazines, my interest knows no bounds. Yes, I am that person at the airport who buys six magazines for a two-hour flight.
So you can imagine my excitement when my mom's friend showed up at my door with a stack of magazines from the '80s that she found in her house. "Maybe you could do something with these at work," she said. "If not, you can just throw them out."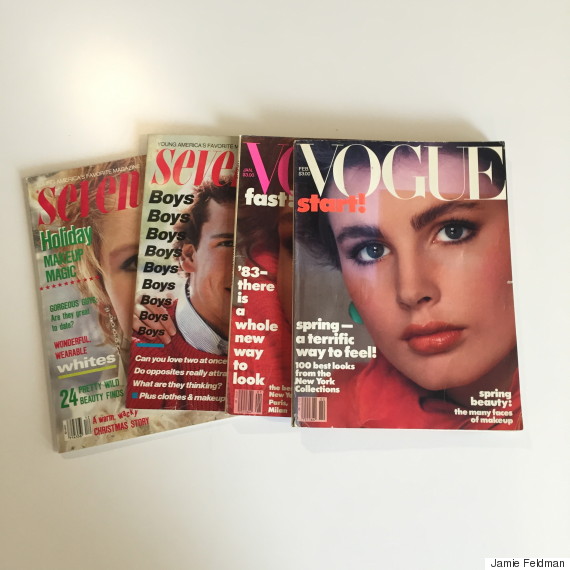 "THROW THEM OUT!? No way," I thought. And with that, I set off investigating the heavenly artifacts. Much to my delight, a perusal of Vogue's February 1983 issue proved to be not only entertaining, but also quite informative.
Here are 31 things I learned along my journey.
1. Vogue has always been pretty pricey.
In 1983, an issue cost $3. Thirty-two years later in 2015, it costs $4.99 -- just $1.99 more.
2. Revlon created the first flexible mascara wand.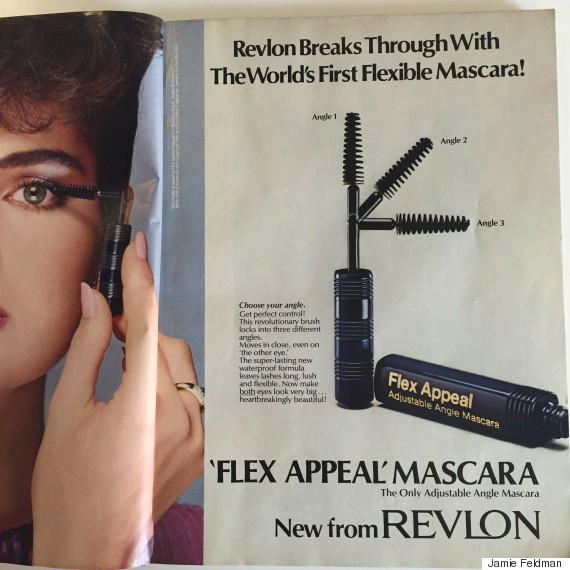 3. Stripes are eternally cool.
Out of 352 pages, there are 41 outfits with some element of stripes.
4. Or hats, for that matter.
5. Ads relied on text instead of familiar faces to evoke emotion.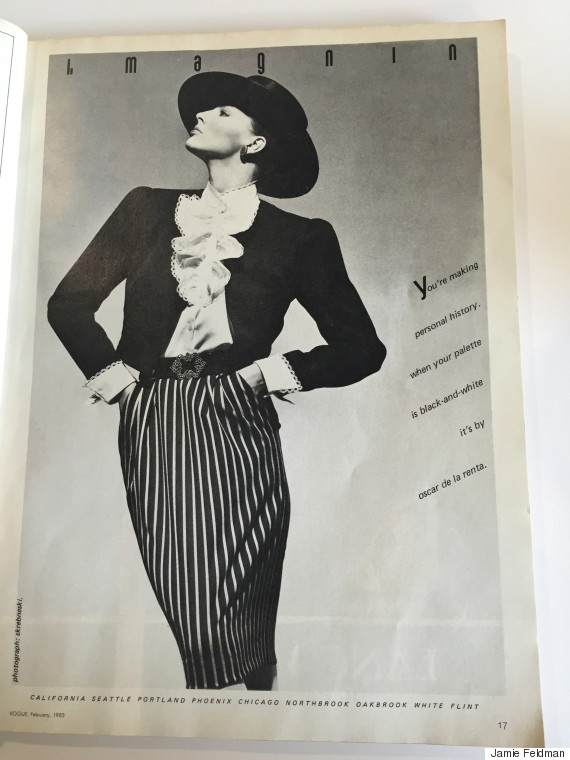 "You're making personal history. When your palette is black-and-white, it's by Oscar de la Renta."
6. But they still counted on celebrity endorsements.
From the likes of Sophia Loren and Wonder Woman herself, Lynda Carter .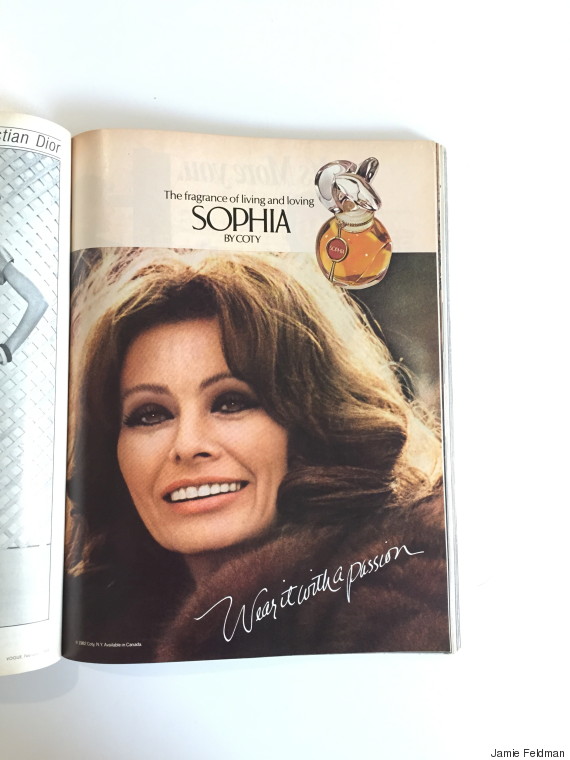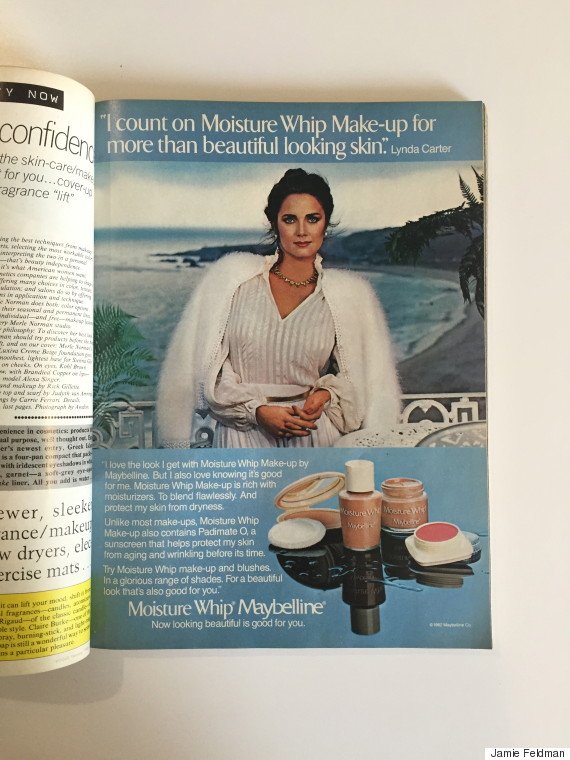 7. Grace Mirabella was editor-in-chief.
Anna Wintour's predecessor started working at Vogue in the '50s, and was replaced by Wintour in 1988, allegedly without notice.
8. Bill Blass was in its heyday.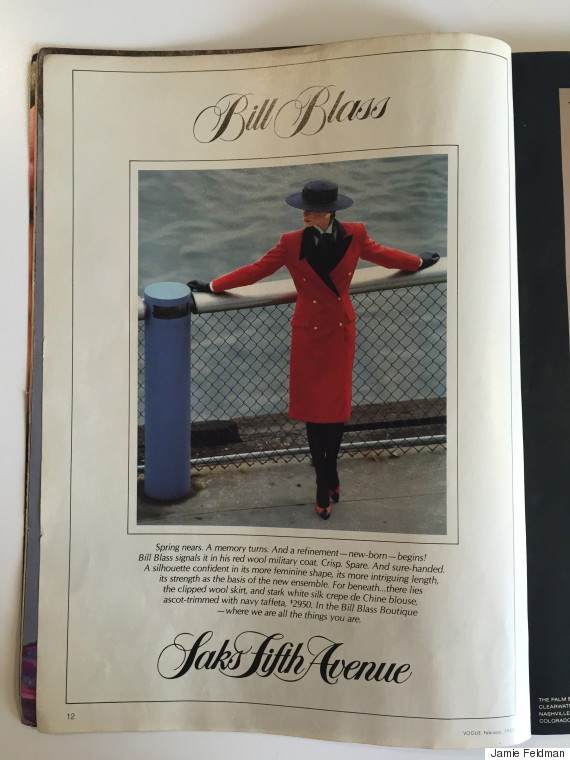 The brand, which had a huge following in the '80s, will relaunch in 2016 under the creative direction of Chris Benz.
9. Meryl Streep was, is and always will be queen.
A review of her film "Sophie's Choice" by Molly Haskell reads: "It doesn't help that the two male parts have been pruned to give full prominence to Sophie, so that she seems to be acting directly for the audience rather than with her co-stars. For all these reasons, I found myself more intrigued by the actress than moved by the character, fascinated with Meryl's 'choices.'"
10. Benito II was called "The best southern Italian restaurant in Manhattan!"
11. Tobacco ads not only existed, they were also really appealing.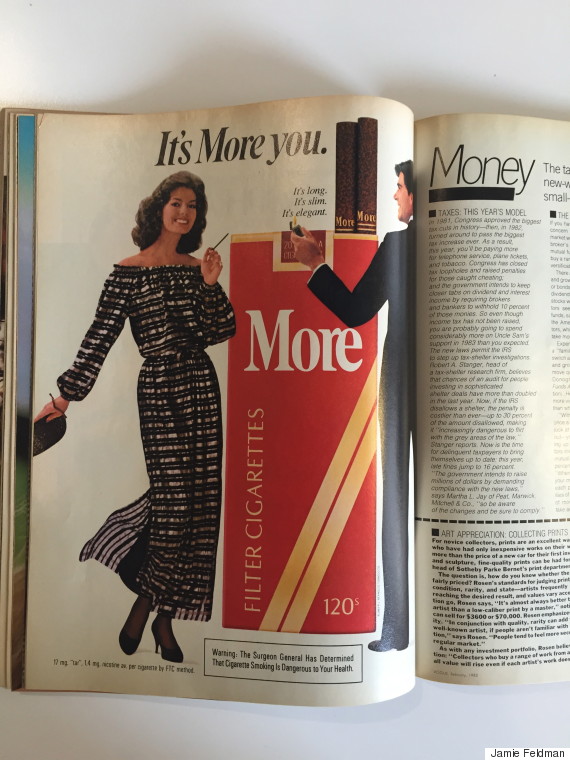 12. Having #onfleek eyebrows was important then, too.
As told by an interview with a hairstylist named Nilo Viyella, on changing women's beauty: "The biggest face-changer," he says, is "brows. When I lighten them, the whole face softens, makeup is perfected almost automatically."
13. The idea of doing hair and makeup yourself to save time was a new one.
In more places than one, I read about the "new direction in hair-styling and care," which involved teaching women to do their hair, makeup and nails at home.
14. The layout was kind of ... confusing.
Most of the time, I had no idea what I was reading about until halfway through the page.
15. Esprit had a catalog, and you had to pay for it.
16. This question existed.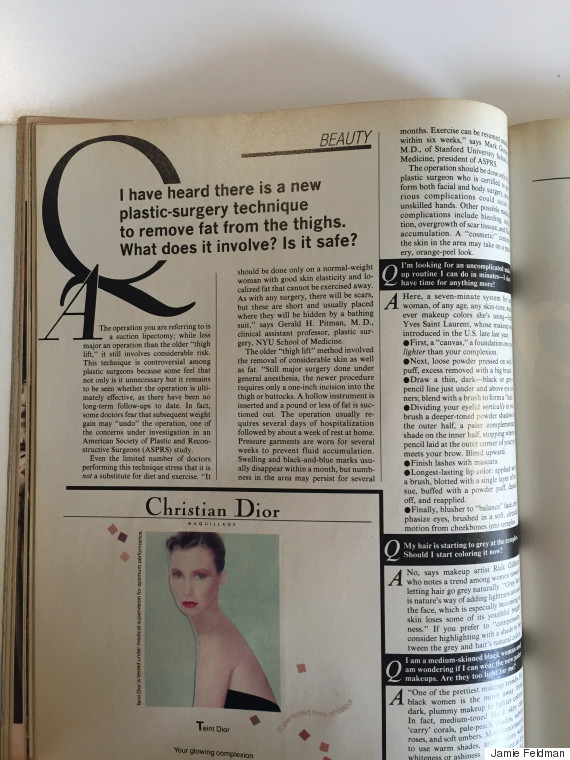 17. People wrote actual, opinionated letters to the magazine -- and the authors even retorted.
I'd like to think of this as civilized, controlled trolling.
18. According to my horoscope, I would have earned extraordinary popularity on the 18th & 19th.
19. Chase once had a fitness program in the office that dropped you for lack of attendance.
"For Elaine Bond, imposed guilt worked well. Once, when she began to lag in motivation, a single phone call got her back to the gym."
20. "Small, sleek heads" were in for spring.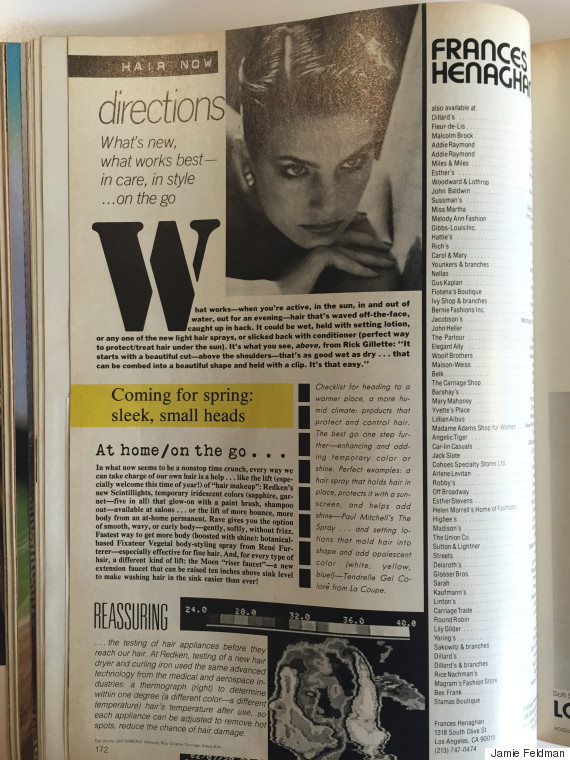 21. The FDA had just proposed a standard warning for pregnant women on over-the-counter drugs.
22. Makeup tutorials came in the mail instead of from YouTube.
One option, Aziza's "All About Eyes," would set you back 50 cents. Plus, you know, the postage you'd need to send someone an envelope with 50 cents inside.
23. Two words: Warm. Salad.
It was the hottest thing.
24. Martha Stewart had it right all along.
"Food is going to keep getting better and better," she predicted. Now that's a good thing.
25. There was a WINE SECTION.
And get this -- most of the wines included were under $10.
26. You could get a round trip flight to Europe for $399.
27. Tokyo was acknowledged as a "new" fashion capital.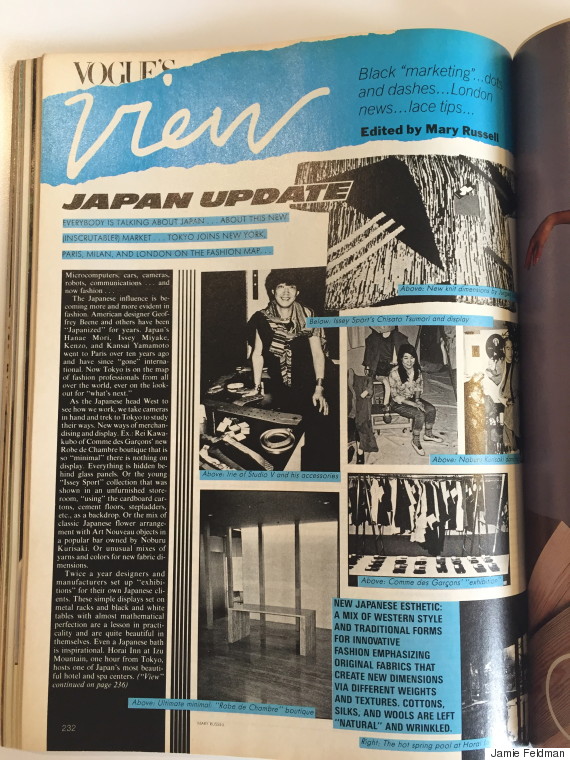 "The Japanese influence is becoming more and more evident in fashion," the article stated.
28. People felt pretty much the same way about sweatpants then as they do now.

An excerpt from an article called "Getting The Most Out Of Fashion Now" reads: "When you look at the whole new category of leisure, weekend, call-it-what-you-will dressing, you'll see the most appealing, most inventive, and often the least expensive dressing this spring." Translation: sweatpants are cheap and amazing.
29. Looking thin was very desirable.
"Pants that give you the longest line, the narrowest waist ..." UGH.
30. You were nothing without a good suit.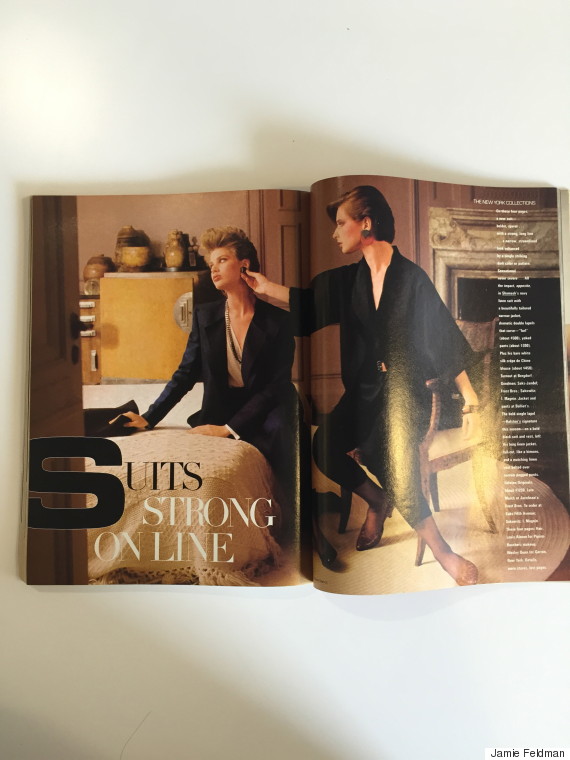 31. And finally, women have always had good taste.
"My favorite foods are meat and cheese. Could I be eating too much protein?" asked a Vogue reader. To that I say, definitely not and also, do you want to hang out sometime?