The magazine's list of pioneers, artists, leaders, titans, icons (and Donald Trump) was announced on Thursday, pulling people from all spheres of influence, including some Hollywood types that made an impact this year.
Honorees in the entertainment industry range from everybody to Riz Ahmed and Sarah Paulson, to Ed Sheeran and James Corden, to Viola Davis and Emma Stone.
Providing a unique insight into their genius are writers like Meryl Streep, Lin-Manuel Miranda, Brie Larson and Taylor Swift, who are each paired with an honoree to sing their praises.
Check out highlights from the list below, as well as the covers featuring this year's entertainers.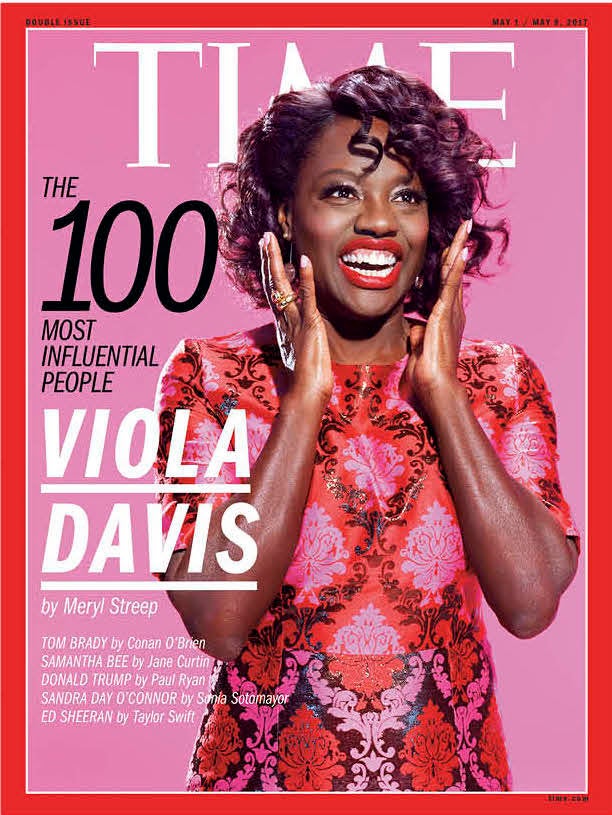 Meryl Streep on Viola Davis: "Viola has carved a place for herself on the Mount Rushmore of the 21st century — new faces emerging from a neglected mountain. And when she tells the story of how she got from where she was to where she is, it is as if she is on a pilgrimage, following her own footsteps and honoring that journey. Her gifts as an artist are unassailable, undeniable, deep and rich and true. But her importance in the culture — her ability to identify it, her willingness to speak about it and take on responsibility for it — is what marks her for greatness."
Brie Larson on Emma Stone: "What I really admire about Emma the person — as well as Emma the actor — is that she is never afraid to show us the most difficult thing you can show the world: yourself. What that entails is not always pretty. But with Emma, it is real, and it is beautiful."
Taylor Swift on Ed Sheeran: "A few years ago, in a rare moment of admitting feeling defeated, Ed said to me, 'I'm never going to win a Grammy.' Yes, you are, I said. You're going to sweep the whole thing one of these years… A few weeks later… [he] said, 'You have to hear this.' It was a song he'd just finished called 'Thinking Out Loud,' which would go on to win Song of the Year at the 2016 Grammy Awards."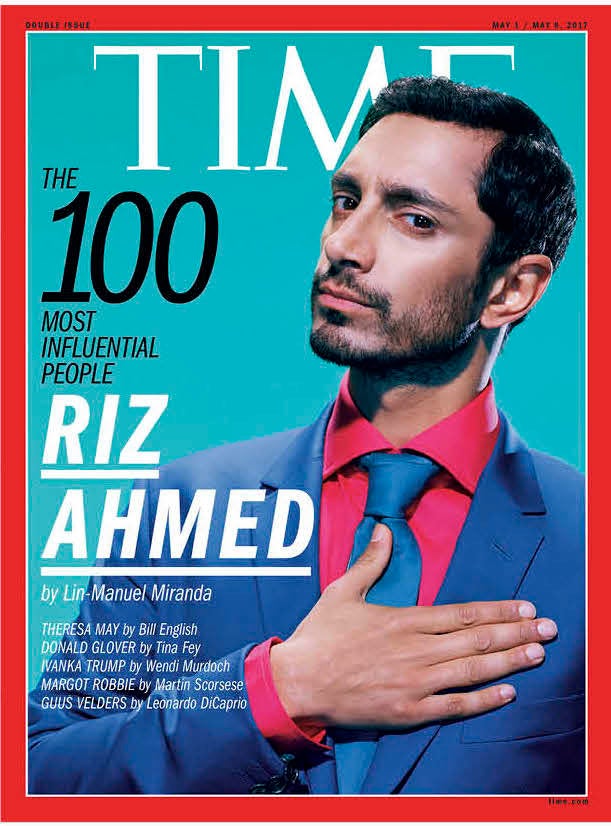 Lin-Manuel Miranda on Riz Ahmed: "Look, Riz Ahmed has been quietly pursuing every passion and opportunity for many years as an actor ("The Road to Guantánamo," "Four Lions," "Nightcrawler"), rapper ("Post 9/11 Blues," "Englistan") and activist (raising funds for Syrian refugee children, advocating representation at the House of Commons). To know him is to be inspired, engaged and ready to create alongside him. The year 2016 was when all the seeds he planted bore glorious fruit, and here's the best part: he's just getting started."
Naomi Campbell on RuPaul: "As soon as I saw him, I wanted to know where he was going, because that was where I wanted to be. Ru was different. Not just because he had perfect, precise clothes and makeup, or because he was the only man I knew who could look that good in a wig and heels. There were no rough edges to be found. But as I got to know him better, I got to experience firsthand his wit and his intelligence — he's like an encyclopedia. And his beauty is far beyond skin-deep."
Lena Dunham on Constance Wu: "On the road with her for Hillary Clinton's campaign, I was not only able to access a glint of Constance's humor (the girl is very wicked) but also witness her giving nature, her monstrously big heart, her passion for change and the careful way she lets everyone around her share the challenges of their own identity. This year — when she spoke out against Hollywood's knack for dismissing sexual misconduct in our great men — she chose honesty and fight over the neutrality so many think they need to maintain in order to further their careers. It was a hallelujah moment."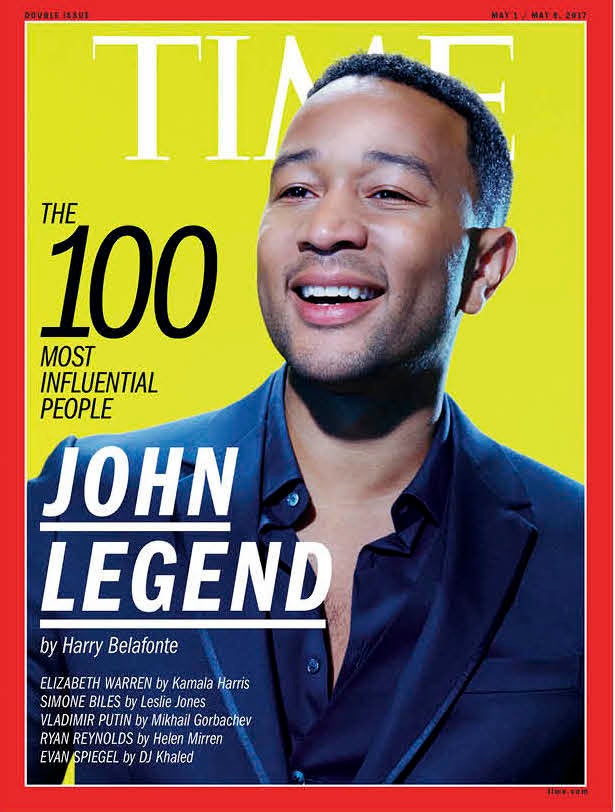 Harry Belafonte on John Legend: "John uses his platform to push for meaningful social change, and the depth of his commitment is to be admired. He has visited prisons to raise awareness about mass incarceration — the new slavery — and he spoke out about the importance of Black Lives Matter at Sankofa's Many Rivers to Cross festival, which I helped organize. I hope John continues to grow as an artist and an activist."
Elton John on James Corden: "James is one of the most hardworking and talented people you will ever meet. But that alone doesn't explain his extraordinary success. Anyone — friends and fans alike — can tell you that James doesn't take himself, or others, too seriously. And that's why he's able to make us laugh, cry and sing — sometimes all at once."
Cate Blanchett on Sarah Paulson: "When someone is as unique and unboxable as Sarah Paulson, it takes time for creative spaces to open up that are large and porous enough to hold the depth and complexity of her talent. In remaining true to her distinct voice, she has been at the forefront of a generation of women who are changing the landscape of the film and television industry … When I first met her, on the set of "Carol," I was floored by her buoyancy, her irreverence, her left-field sense of humor and her devotion to her craft. You enter a scene with Sarah and it's game on. She brings with her, in work as in life, the sense that anything is possible. Anything."
To see the full 100 Most Influential People List, head over to Time.
Before You Go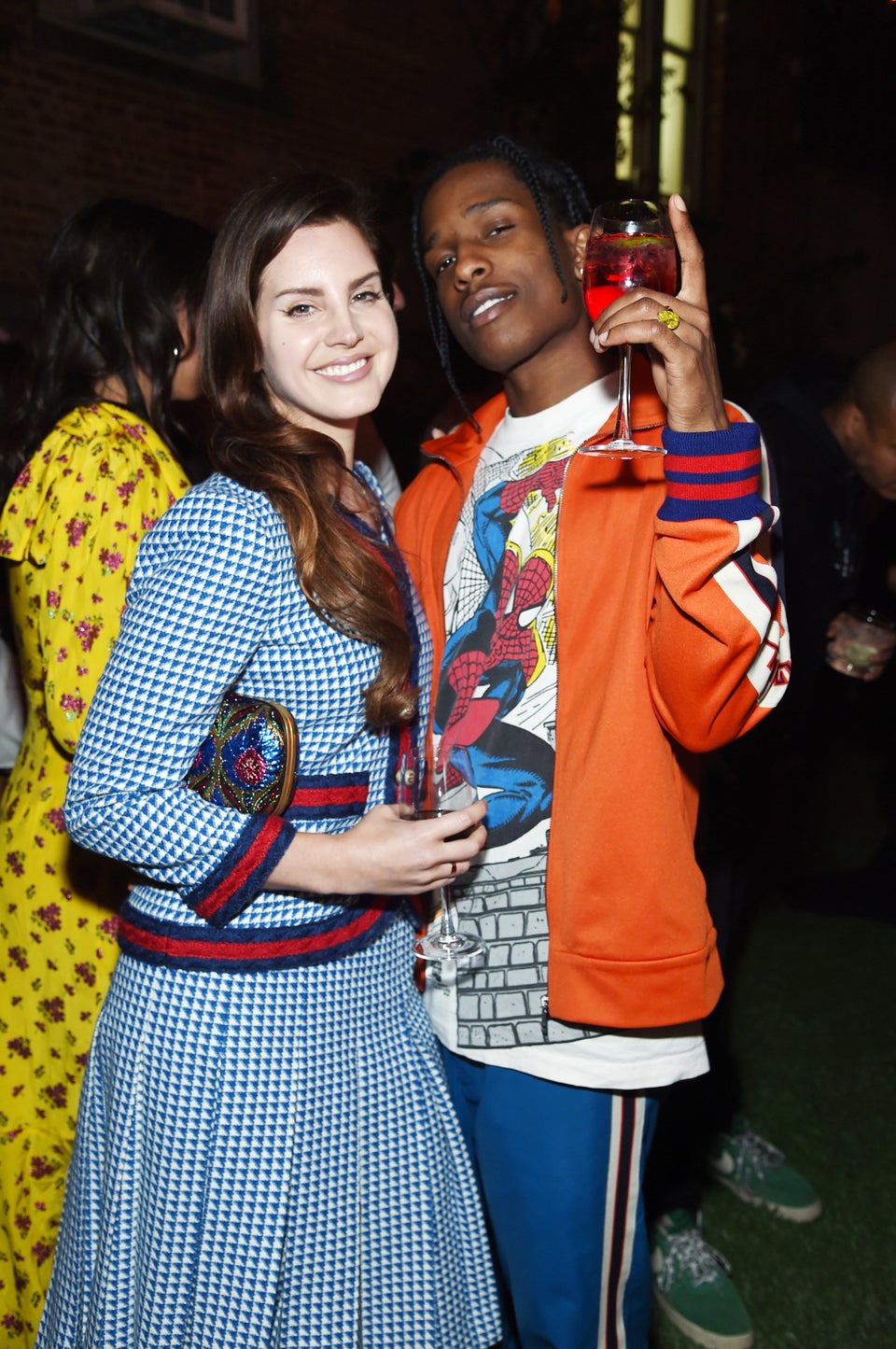 Celebrity News & Photos: 2017
Popular in the Community