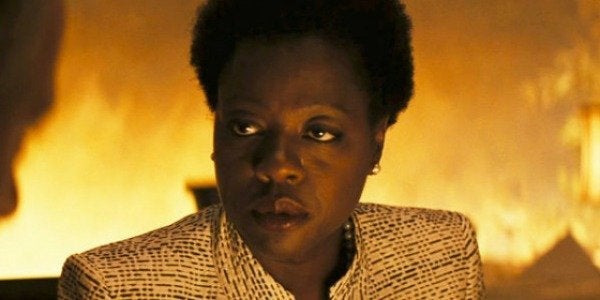 Jared Leto took method acting to a whole new level while portraying the Joker on the set of "Suicide Squad."
"It was a little worrisome," Viola Davis, who plays Amanda Waller in the flick, told E! News after Leto sent his castmates bullets as a gift. "It made you a little bit nervous, and I'm pretty tough. You know I got into a few fights when I was growing up ... But it scared me a little bit."
She did not meet Leto out of character until after filming wrapped.
"Before that I was only introduced to The Joker ... And I almost had my pepper spray out. You know, 'You remember that bullet you sent me?'"
Leto apparently honed his "element of surprise" by sending his co-stars unusual gifts, including anal beads, porn magazines and animals (dead and alive).
"Now I'm terrified as a person thinking 'Is he crazy?' but the second part was, 'Oh shit! I got to have my stuff together,'" Davis told Vanity Fair in February. "You talk about commitment and then he sends Margot Robbie a black rat. It was still alive in a box. She screamed, and then she kept it."
I knew I had to be committed as much as possible. I had to be committed beyond belief. And I did what I needed to do to deliver the best I possibly could. There was a lot on the line, and I want to do justice for all the work that has been done before. It's not a part-time job. It's immersive. It takes over your life, and that's what I needed to do for myself. Other people can show up and are genius but I did what I needed to do to deliver ... I did meet with people that were experts, doctors, psychiatrists that dealt with psychopaths and people who had committed horrendous crimes, and then I spent some time with those people themselves, people who have been institutionalized for great periods of time. I guess when you take on a role, any role, you become part detective, part writer, and for me that's my favorite time of the entire process, the discovering, the uncovering, and the building of a character.
Before You Go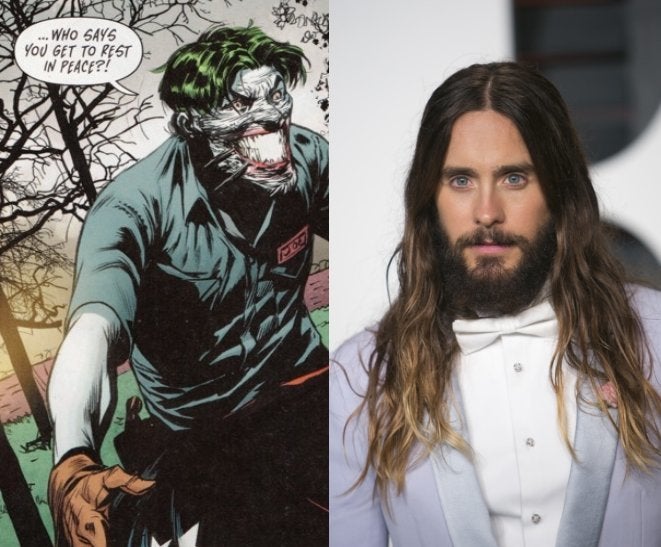 Suicide Squad Cast
Popular in the Community