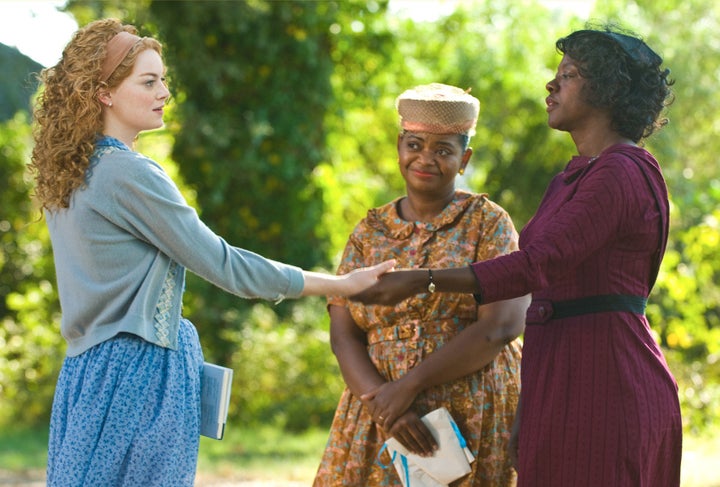 Viola Davis has been winning rave reviews for her performance in "The Help." As it turns out, she had a lot of her own help getting into character.
Playing the role of Aibileen Clark, a brave housemaid in early 1960s Jackson, Mississippi who agrees to speak out on the mistreatment of black women that serve as domestic help for backwards and racist white women. And while her character was conceived by author Kathryn Sockett, Davis used another inspiration.
"I feel like I've brought my mom to life; I've channeled her spirit," the Oscar-nominee told The Hollywood Reporter at the film's premiere. "I channeled the spirit of my grandmother, and I've kind of paid homage to how they've contributed to my life and the lives of so many people."
"My mom was very young when she had me and worked as a domestic and in factories," Davis said. "It was just terrible because she had gifts. She was capable. But there were no choices for her except basic survival."
Playing the role allowed her to get an even more intimate understanding of that difficult time.
"I learned about the contributions of everyday people," she told Essence Magazine. "The people who didn't make it into the history books but paved the way for us. The domestics, bus drivers, garbage men. What I learned from Aibileen is the courage it took to just live the every day being black in 1961 Mississippi. The courage it took to just stand on your own two feet, put food on the table and just survive. Just to simply survive."
WATCH:
Calling all HuffPost superfans!
Sign up for membership to become a founding member and help shape HuffPost's next chapter