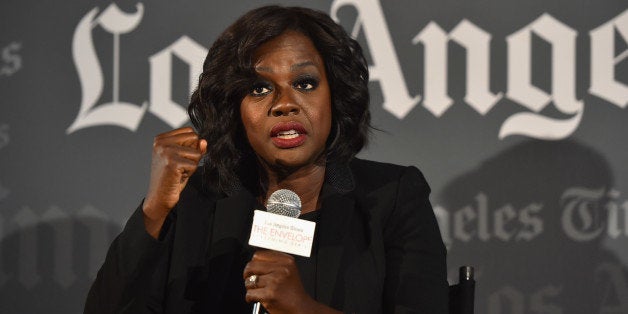 It takes guts for a Hollywood actress to portray an imperfect woman. Or as Viola Davis calls it, to "woman up."
During The Hollywood Reporter's Emmy Nominee Actress roundtable, Davis opened up about her lead role on "How to Get Away with Murder" -- and the anxiety and self-doubt that came along with getting it. The roundtable also included fellow small-screen powerhouses Jessica Lange, Lizzy Caplan, Viola Davis, Ruth Wilson, Taraji P. Henson and Maggie Gyllenhaal.
Davis discussed what it was like to be cast as criminal defense attorney and professor Annalise Keating. "There was absolutely no precedent for [the role]," Davis said. "I had never seen a 49-year-old, dark-skinned woman who is not a size 2 be a sexualized role in TV or film. I'm a sexual woman, but nothing in my career has ever identified me as a sexualized woman. I was the prototype of the 'mommified' role."
When she accepted the part, Davis said she felt terrified -- and then empowered.
Fear would be an understatement. When I saw myself for the first time in the pilot episode, I was mortified. I saw the fake eyelashes and, "Are you kidding me? Who is going to believe this?" And then my big "aha" moment was: "This is your moment to not typecast yourself, to actually play a woman who is sexualized and do your investigative work as an actor to find out who this woman is, and woman up and put a real woman on TV who's smack-dab in the midst of this pop fiction."
"The thing I had to get used to with TV was the likability factor," Davis said. "People have to like you, people have to think you're pretty. I was going to have to face a fact that people were going to look at me and say: 'I have no idea why they cast her in a role like this. She just doesn't fit. It should have been someone like Halle Berry. It's her voice, and she doesn't walk like a supermodel in those heels.' And people do say that, they do."
But Davis has been able to tune out the naysayers by challenging herself to place the real world before Hollywood. "The women in my life who are sexualized are anywhere from a size zero to a size 24. They don't walk like supermodels in heels. They take their wig and makeup off at night," Davis said. "So this role was my way of saying, 'Welcome to womanhood!'"
Related
Before You Go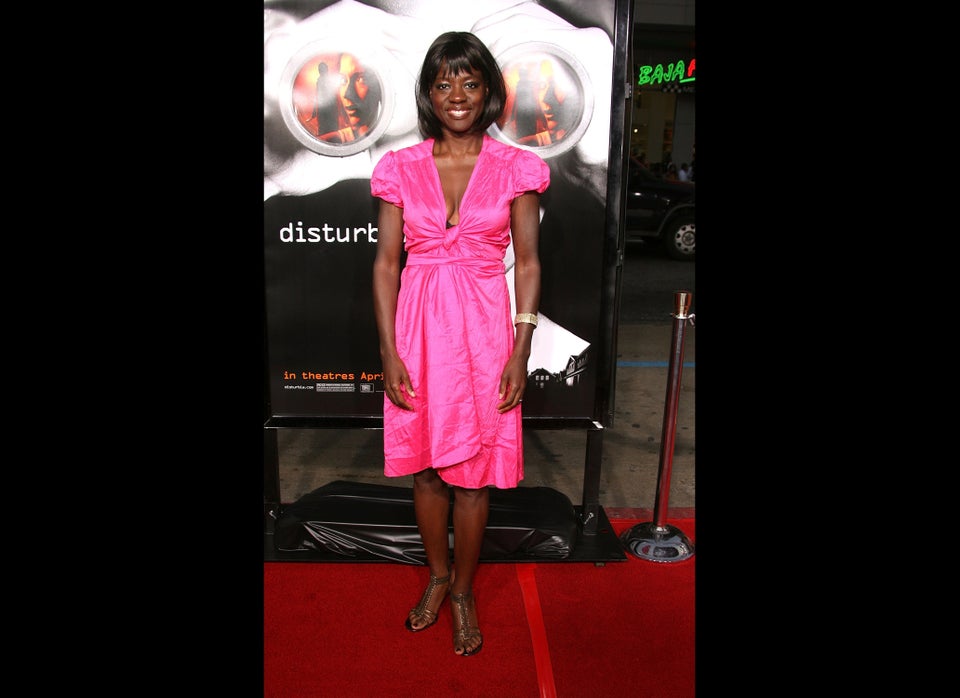 Viola Davis' Style Evolution