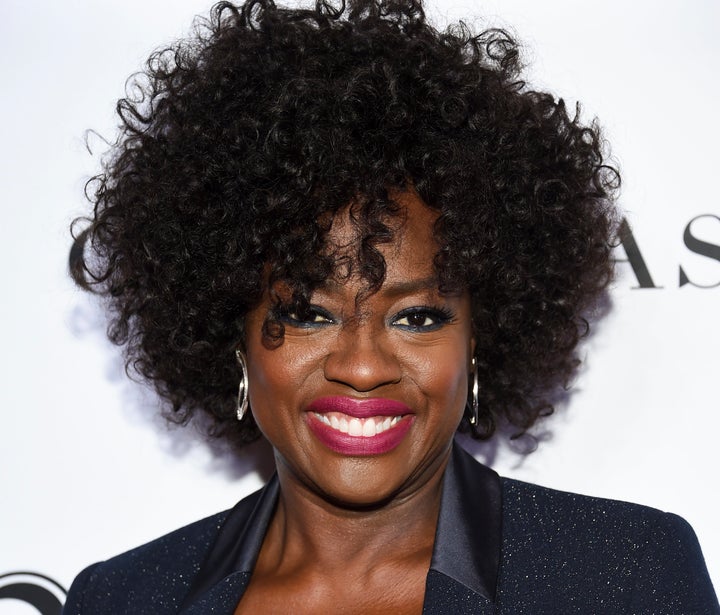 With "Widows" in theaters, "How to Get Away With Murder" chugging along nicely and a potential Oscar season on the horizon, Viola Davis is booked and busy.
And now she might have to make extra room on her trophy shelf, as she's set to produce and star in the historical drama "The Fighting Shirley Chisholm" for Amazon Studios about the trailblazing political icon, according to Deadline.
The film will be the inaugural project under the new deal, but not Davis' first with the studio, as she recently wrapped production on the comedy "Troupe Zero," which also stars Allison Janney and Jim Gaffigan.
Chisholm became the first black woman to be elected to the U.S. Congress in 1968 and the first woman to run for the Democratic Party's presidential nomination four years later. The Brooklyn-born politician, who died in 2005, was consistently a champion of progressive causes through her career, fighting against discrimination of black Americans, women and LGBTQ people.
"JuVee Productions is beyond excited about our new relationship with Amazon Studios. We share the same vision of creating a vast and rich array of narratives that are inclusive and reflective of our world," Davis said in a statement about the partnership. "We started this company with a fierce commitment to integrity and the encouragement of emerging and/or established artists who have the courage and talent to be disruptors. We are thrilled that we can continue to share our vision on a global scale alongside Amazon Studios. It is our legacy."
In recent years, Chisholm's own legacy has been re-examined, most recently in the critically acclaimed 2004 documentary "Chisholm '72: Unbought & Unbossed" about her presidential run. In 2015, President Barack Obama awarded Chisholm a posthumous Presidential Medal of Freedom.
Most recently, actress and writer Lena Waithe wore a black hoodie printed with a photo of Chisholm on the red carpet of the 2018 MTV Movie and TV Awards.
Popular in the Community