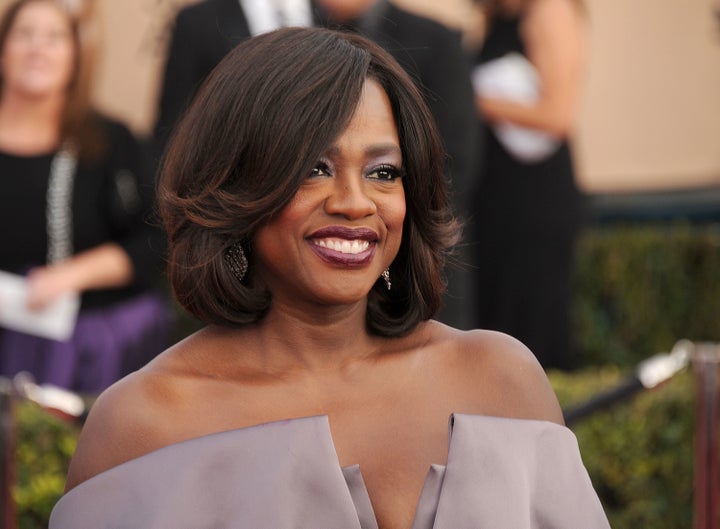 Viola Davis has opened up about her past experience with sexual assault, and why she has since decided to become a voice for rape and assault victims all over the world. 
The "How to Get Away with Murder" star spoke on Sunday at a fundraising event for the Rape Foundation held in Beverly Hills, California, where she was honored with an advocacy award by the group.
"Myself, my mother, my sisters, my friend Rebecca, my friend from childhood, we all have one thing in common: We are all survivors of sexual assault in some way, shape or form," Davis said during her acceptance speech. 
The 51-year-old actress then spoke about the pervasiveness of sexual assault within her community growing up, and the fact that, for many there, assault was an everyday fact of life for young girls. 
"Listen, when I was young, there were so many men in the neighborhood who gave you money if they could touch you," she continued. "Going over to a friend's house for a birthday party at the age of seven, there was always someone there who touched you."
But perhaps most poignantly, Davis spoke about the ugly aftermath of assault for many survivors, revealing a horrible story about her friend and the impact of her sister's assault. 
"My sister is now a heroin addict, she's a prostitute," she said.
"The friend of mine who's a survivor, I call her a survivor because her 7-year-old daughter was taken from the backyard of her grandma's house while playing in the middle of the day," Davis added.
"They couldn't find her for an entire day, and they finally found her sexually assaulted, strangled dead. So her mom, she's surviving. It's just that when she's surviving, when she's alive just having a meal, she has flashbacks – post-traumatic stress disorder."
"I asked her how she gets through, she says: 'I don't know, it's a nightmare. I pray to God.'"
Davis has been an advocate for the Rape Foundation since 2010. The foundation provides counseling, free medical treatment and housing for victims of sexual abuse and rape. 
REAL LIFE. REAL NEWS. REAL VOICES.
Help us tell more of the stories that matter from voices that too often remain unheard.
BEFORE YOU GO
PHOTO GALLERY
40 Powerful Images Of Surviving Sexual Assault