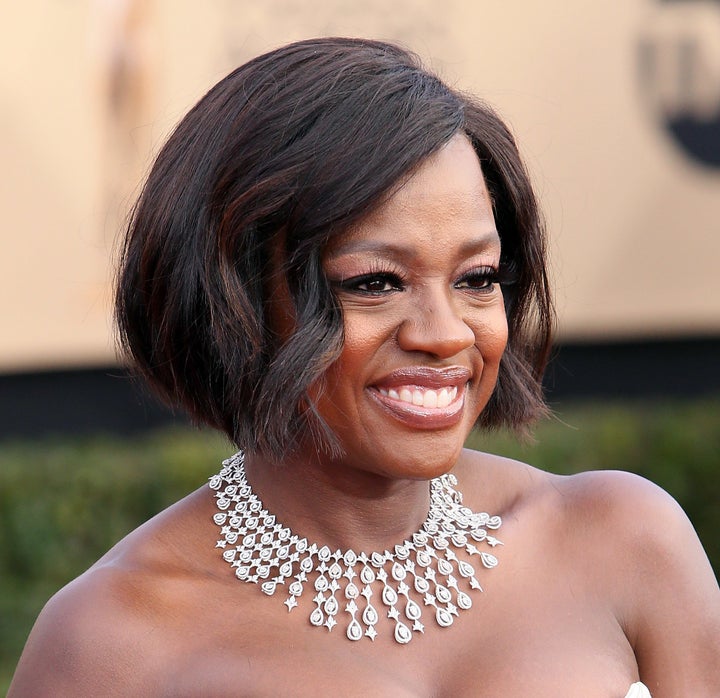 Viola Davis wants to make it clear that the year's black Oscar nominees have been recognized because "they deserve to be there," and not necessarily as a result of last year's #OscarSoWhite backlash.
After winning a Screen Actors Guild Award for Outstanding Performance by a Female Actor in a Supporting Role for "Fences" on Sunday night, Davis told Variety that she hopes the Oscar's recognition will prompt additional action that will lead to more films that represent people of color for years to come.
"Is it just going to be a trend to talk about inclusion — and I'd rather say inclusion than diversity — or is it going to be a norm that we're all part of the narrative, that all of our stories deserve to be told, and that art indeed has to reflect life and our culture," she said.
Davis, who is nominated for a "Best Supporting Actress" Academy Award for her role in "Fences," added that film and television are realizing the need to reflect an increasingly diverse American audience.
"We're not 'The Brady Bunch' anymore. We're 'Black-ish.' We're 'Fresh Off the Boat.' We're 'Jane the Virgin.' We're 'Stranger Things.' We're a hodgepodge of races and sexes and sexualities."
"Sometimes we don't have to shake the world and move the world and create anything that is going to be in the history book," she said. "The fact that we breathe and live a life and was a god to our children. Just that means that we have a story and it deserves to be told."
BEFORE YOU GO
PHOTO GALLERY
The History Of Stars Of Color At The Oscars