Viola Davis took home the Screen Actors Guild Award on Sunday for Outstanding Performance by a Female Actor in a Supporting Role for her stunning work in "Fences," but not before she delivered a few powerful words onstage.
Davis, whose portrayal of Rose Maxson in the film has earned her an Oscar nomination and a Golden Globe Award, made sure to take a moment to thank August Wilson, the black playwright who wrote "Fences." In doing so, she praised him for placing a man of color at the center of the narrative, making sure his story was told.
"What August did so beautifully is he honored the average man who happened to be a man of color," Davis said. "Sometimes we don't have to shake the world and move the world and create anything that is going to be in the history book. The fact that we breathe and live a life and was a god to our children. Just that means that we have a story and it deserves to be told."
Davis, who was nominated for the SAG Award alongside Naomie Harris for "Moonlight," Nicole Kidman for "Lion," Octavia Spencer for "Hidden Figures" and Michelle Williams for "Manchester by the Sea," didn't stop there. She went on to explain that Wilson's work resonates with her because she sees characters in the film as a reflection of her own family members and others who look like them.
"We deserve to be in the canon, in the center of any narrative, and that's what August did," she said. "He elevated my father, my mother, my uncles who had eighth and fifth grade educations and he encapsulated them in history. Thank you, August. Thank you."
Before You Go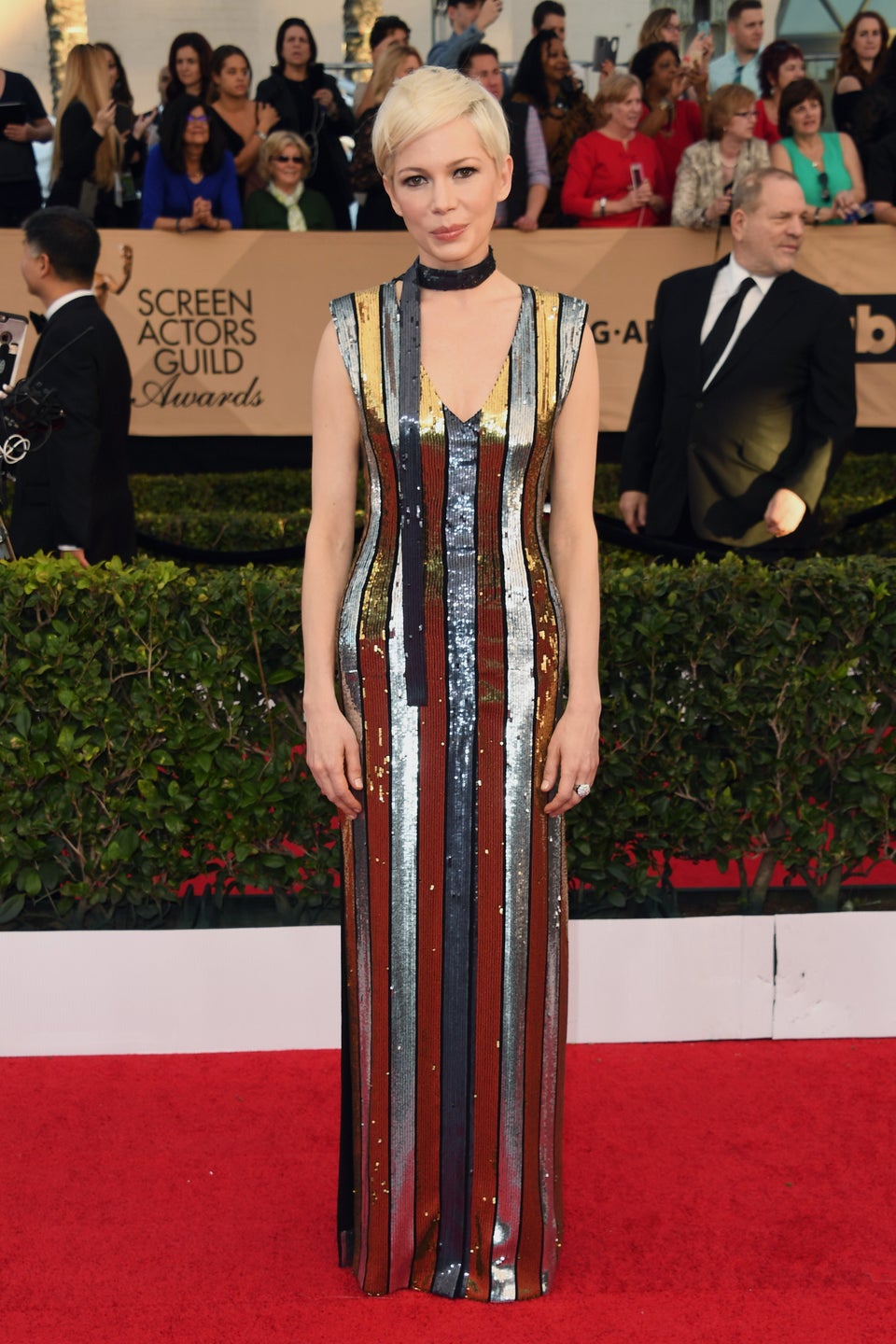 SAG Awards Best Dressed 2017