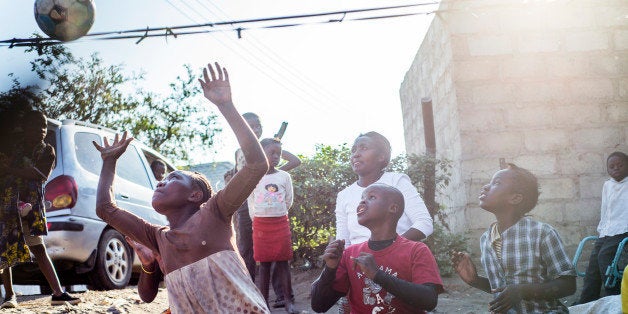 A 13-year-old Tanzanian boy with albinism lost his arm and several fingers after being attacked by strangers with machetes. Three deaf women in Haiti were brutalized and killed when they decided to stay overnight at a relative's home. Nineteen people with significant disabilities in Japan were stabbed to death by a former attendant.
Although these stories occurred thousands of miles apart, they share a common theme: the victims were targeted because they had a disability.
Over the past few decades, countries have been paying greater attention to the issue of violence against persons with disabilities. According to the U.S. Department of Justice, persons with disabilities are more than twice as likely to be victims of non-fatal violent crime than counterparts in their age group who do not have disabilities. Emerging evidence suggests that women and girls with disabilities are particularly vulnerable to violence, including sexual abuse. A report from the European Parliament found that women with disabilities are four times more likely to experience sexual abuse than their counterparts without disabilities. Children with disabilities, persons with intellectual disabilities, and persons living in institutional settings also face a greater risk for sexual violence.
Despite these disturbing figures, violence against persons with disabilities remains an overlooked problem. This is largely because persons with disabilities face many barriers when trying to report crimes. In many countries accessibility barriers exist, such as when police departments lack ramps or sign language interpreters. Social stigma and discrimination from law enforcement may prevent crimes from being investigated. Finally, persons with disabilities may not report an assault for numerous reasons. They might lack social support in their communities. They may also be dependent on the very people causing them harm; such as family members or personal assistants. The combination of these factors has resulted in violence against persons with disabilities being significantly underreported. As a result, many countries lack data on the violent victimization of persons with disabilities. This lack of information further contributes to marginalization of persons with disabilities in society and their inability to enjoy basic and universal human rights.
Despite this state of affairs, there are initiatives from governments and civil society that are helping crime victims with disabilities access justice. For instance, the Vera Institute provides technical assistance to disability and victim service organizations with support from the Department of Justice. The Arc has provided training to law enforcement on how to interact with persons with intellectual disabilities; and the National Council for Independent Living (NCIL) Subcommittee on Violence and Abuse provides education and training on the issue around the country. Finally, non-governmental organizations such as Handicap International supports civil society's efforts to end violence against persons with disabilities through a number of projects.
Of course, to truly end the scourge of violence against people with disabilities, we also need to address the social stigma and isolation that accompany a disability in far too many parts of the world. That's why the Department of State, through our diplomacy and programs, supports efforts to empower men and women and ensure that they are full participants in their communities. For example, our Embassy in Islamabad, Pakistan partners with the National Forum for Women with Disabilities and the Special Talent Exchange Program to improve advocacy for disabled women and provide the necessary training and opportunities to integrate them into society.
Violence against persons with disabilities has been ignored by too many for far too long. Today, we are moving to end it. Governments and civil society now recognize that abuse on the basis of disability is a form of discrimination. It's time that we all recognize its harmful impacts. Violence against persons with disabilities denies them the inalienable human rights we all deserve; and we cannot afford to ignore it any longer.
About the Author: Judith Heumann serves as Special Advisor for International Disability Rights at the U.S. Department of State.
Popular in the Community