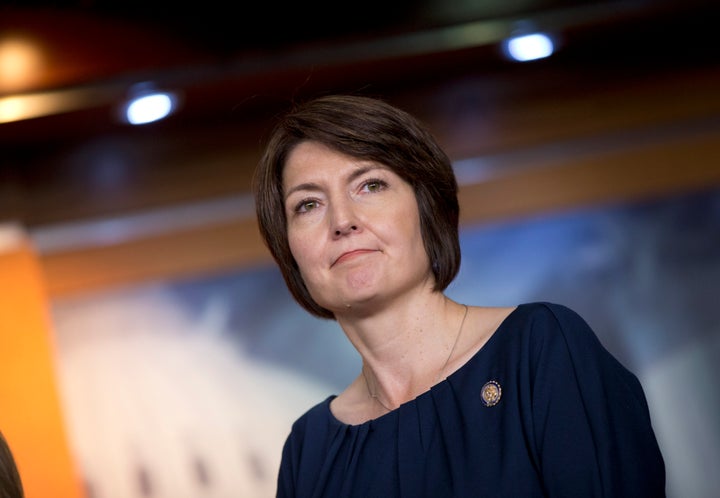 WASHINGTON -– With time running out for Congress to take action on the Violence Against Women Act, people on both sides of the debate are honing in on a group of lawmakers who may be key: House Republican women.
House Majority Leader Eric Cantor (R-Va.), a central figure in VAWA negotiations, is holding a meeting with all House Republican women on Wednesday morning to discuss the issue, a GOP lawmaker told HuffPost on Tuesday night. Cantor spokesman Doug Heye later confirmed the meeting.
"He will update the members on where we stand and again stress the need to seek common ground across party lines to reach an agreement and pass VAWA as quickly as possible so we protect all victims of these horrendous crimes, and fully punish those who commit them," Heye said in a statement.
News of Cantor's meeting comes on a day when, across the Capitol, all 12 Senate Democratic women signed a letter to all 25 House Republican women urging them to unite as women and press House GOP leaders to take up the Senate-passed VAWA bill before Congress gavels out for the year.
"As mothers, daughters, grandmothers, and women intent on protecting the inclusive and bipartisan history of the Violence Against Women Act (VAWA), we are reaching out to you to ask for your help," reads the letter. "With only a matter of days remaining in the 112th Congress, we are asking that you work with your leadership to take action and finally pass the Senate's bipartisan Violence Against Women Act reauthorization. With your leadership on this issue we will resolve this matter in a way that puts the safety of all women ahead of partisan politics."
House and Senate leaders have been quietly trying to get a deal on VAWA for weeks. The issue was never partisan before; VAWA was reauthorized consistently for 18 years until, for the first time, it was left to expire in September 2011. The sticking point has been new protections added into the Senate bill for three particularly vulnerable groups: undocumented immigrants, members of the lesbian, gay, bisexual and transgender community, and Native American women. The Senate passed a bipartisan bill in April with the new protections, and House Republicans, who have said the additions are purely political, passed their own bill in May without the provisions. Since then, the issue has gone nowhere.
With time running short, lawmakers in both camps are under increasing pressure to get something done. An inability to pass a bill that helps millions of abused women would be a major failure on the part of Congress, and could be particularly damaging for Republicans, who were given the message in November that they need to do a better job of appealing to women and minorities.
Only two of the 25 House Republican women opposed the House VAWA bill last spring, on the grounds that it didn't go far enough: Reps. Judy Biggert (Ill.) and Ileana Ros-Lehtinen (Fla.). But of the remaining 23, some are signaling that they may now be open to supporting the Senate bill, in the name of getting something done.
"It's inexcusable if we don't get VAWA done. Inexcusable," said Rep. Jo Ann Emerson (R-Mo.). "I think that we should be very open-minded about the Senate provisions."
"I would like to see it out front," Rep. Shelly Moore Capito (R-W.Va.) said, noting that she used to be the president of a YWCA that housed a domestic violence shelter. "This is an issue I care very deeply about."
Capito wouldn't say at first if she would vote for the Senate bill. But she said she would be "upset" if nothing passed, and later said she would support a bill that provides protections for all groups of abused women, including those in the Senate bill.
"I would be in that category of being open-minded to that," Capito said.
HuffPost contacted the offices of all the remaining Republican congresswomen to see whether they, too, would be open to supporting the Senate bill. Only one office responded.
A spokesman for Rep. Renee Ellmers (R-N.C.) said she is "primarily focused on the fiscal cliff negotiations at this time and will address the VAWA legislation once it is on the table."
During a VAWA press conference earlier Tuesday, Sen. Patty Murray (D-Wash.) said she is "completely baffled" why House Republican leaders wouldn't put the Senate bill on the House floor for a vote. She took direct aim at Cantor, who she said she heard is planning to put forward an entirely new VAWA bill this week that leaves out the Senate's added protections.
"In negotiations over this bill, [Cantor] has indicated that he is set to leave out protections for tribal women ... that he wants to leave off protections for the LGBT community once again, and that he will leave out many of the recent immigrants who find themselves with nowhere to turn when they are victims of domestic violence," Murray said.
"Let me be 100 percent clear. A bill like that is an absolute non-starter in the Senate, where we have already passed a bipartisan bill," Murray continued. "If Republicans insist on a bill like that, it will mean no chance to pass a VAWA bill in this Congress. We should not go down that path."
Sen. Barbara Boxer (D-Calif.), also at the press conference, concurred that any VAWA bill that doesn't include protections for all three groups is unacceptable.
"Eric Cantor is going to put forward a bill that leaves 30 million people out?" Boxer asked, referring to the increased number of people covered under the Senate bill. "He should be ashamed of himself."
Heye wouldn't say whether to expect a new House VAWA bill this week. But he said it doesn't help to foster good will when Democrats say negative things about his boss.
"Eric Cantor has worked tirelessly seeking common ground across party lines to reach an agreement and pass VAWA as quickly as possible," Heye said. "Negative press conferences filled with personal attacks only hamper good-faith efforts to ensure we protect all victims of these horrendous crimes, and fully punish those who commit them."
Sen. Claire McCaskill (D-Mo.), who was also at the press event, said there is one GOP congresswoman in particular that Senate Democrats are looking to for help with VAWA: Rep. Cathy McMorris Rodgers (R-Wash.), who is vice chair of the House Republican Conference. She will become chair in the new Congress, making her the highest-ranked women in the House.
"If she is truly a member of the leadership team, and she feels strongly about this, this is her opportunity to stand up, stand out and send a message to America that the Republicans do understand issues that are incredibly important to women," McCaskill said.
McMorris Rodgers spokeswoman Riva Litman told HuffPost that the congresswoman is a "strong supporter" of VAWA and "will do whatever she can to protect victims of domestic violence."
Litman did not respond, though, when asked specifically if McMorris Rodgers could support the broader Senate bill in the lame duck session.
Similarly, a spokesman for Rep. Sandy Adams (R-Fla.), the author of the House VAWA bill, said she supports a bill "that covers all victims," but wouldn't say whether she could support the Senate bill.
"The House continues to negotiate in good faith to find a victim-centered bill that can get the support of both chambers before the end of the year," Adams spokesman Charlie Keller told HuffPost.
Before You Go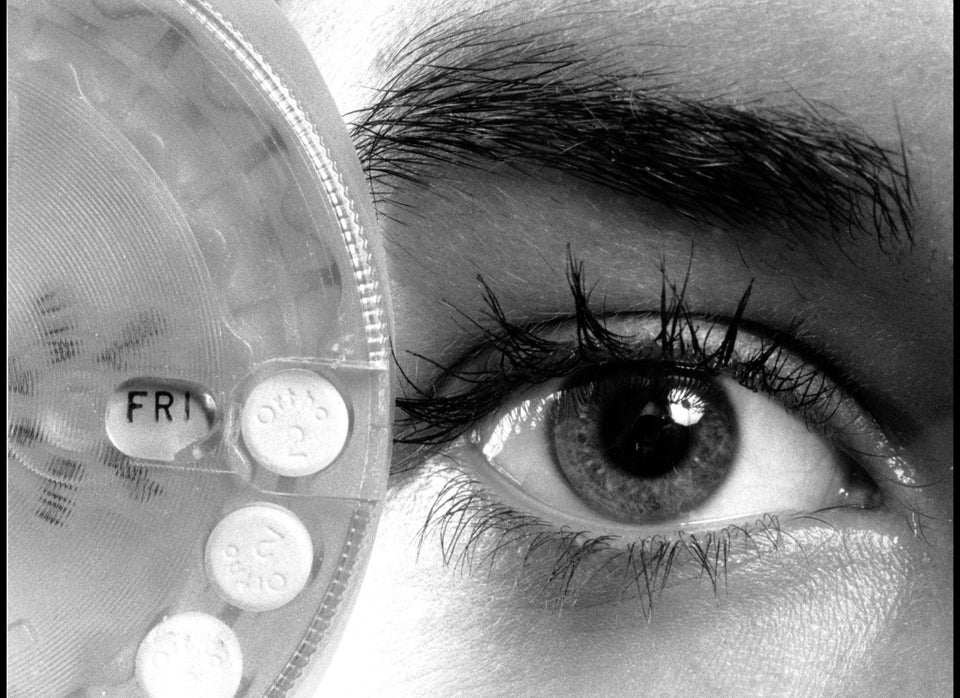 Lies GOP Tells About Women's Bodies
Popular in the Community