 WASHINGTON -- After hanging in limbo for nearly a year and a half, legislation to reauthorize the Violence Against Women Act appears on track to hit the president's desk and become law.
House Republican leaders signaled Tuesday night that they are ready to let their VAWA bill die and clear the way for a broader, bipartisan Senate bill. The Senate legislation includes new protections missing from the House bill for lesbian, gay, bisexual, transgender (LGBT), Native American and immigrant victims of domestic violence.
Here's the House GOP plan procedurally, based on House Rules Committee actions Tuesday night: The House is expected to hold two VAWA votes on Thursday. The first will be to strip out the language of the Senate VAWA bill and replace it with the House GOP language. Since that isn't expected to pass, lawmakers will then vote on the Senate VAWA bill itself. A GOP source involved in negotiations conceded that there is greater support for the Senate bill, and that the Senate version is likely the one to pass. That means VAWA could land on President Barack Obama's desk by the end of this week -- the version sought by the White House and Democrats.
That House Republican leaders are allowing the Senate bill to get a floor vote is significant because they refused to let that happen in the last Congress, even though lawmakers in both parties believed it would pass. The move also signals that GOP leaders are ready to stop fighting over an issue that has damaged them politically. Congress failed to reauthorize VAWA in 2011 due in large part to House Republican resistance to the new protections in the Senate bill, and Democrats clobbered them over it throughout the 2012 election season.
It remains possible that House Republicans may suddenly muster the votes to pass their VAWA bill on Thursday. But it's not likely. Still, holding a vote on that bill is important because it gives conservatives and other Republicans opposed to the Senate bill a chance to vote on the record for the version they want, even if it won't pass. In other words, it allows those Republicans to save face before they vote against an otherwise broadly supported bill that aids victims of abuse.
"Our members are pleased with the hard work put into the House-drafted version of the Violence Against Women Act and are happy to have the opportunity to vote on it as a substitute to the Senate text," said a GOP leadership aide.
Key proponents of the Senate bill said they weren't yet ready to celebrate.
"We are on the cusp of a huge victory for every single woman who has been told over the past 16 months that they didn't deserve VAWA protections," Sen. Patty Murray (D-Wash.) said in a statement. "I applaud those moderate Republicans in the House who are ready to put politics aside and help us get this over the finish line. I know that the broad coalition of women and advocates who I've worked with over the course of this long effort have their fingers crossed and will be watching closely."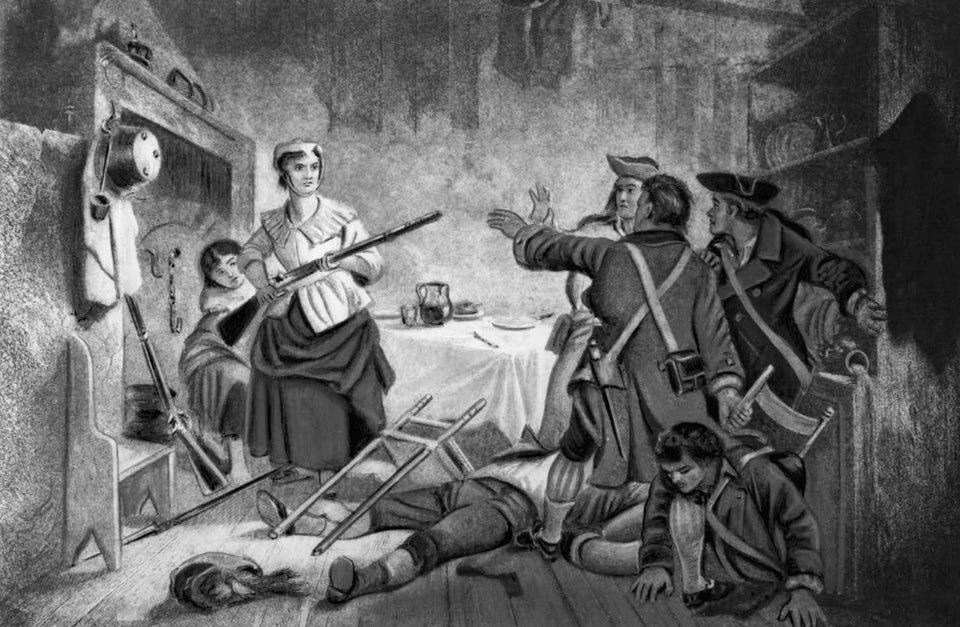 U.S. Service Women Through The Years