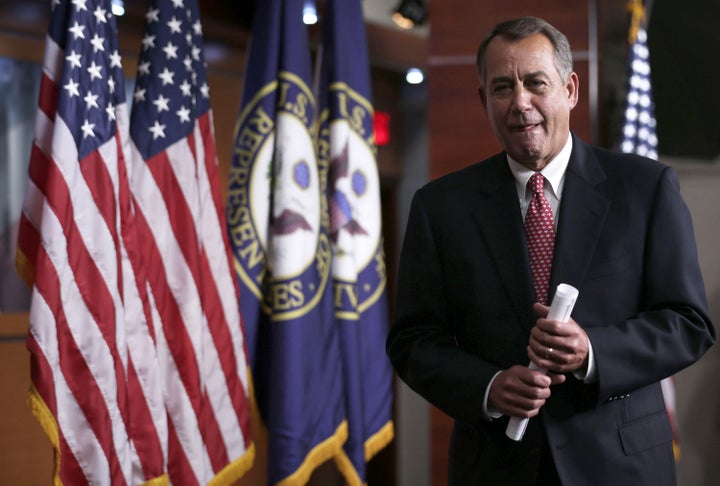 WASHINGTON -- House Speaker John Boehner (R-Ohio) said Thursday that GOP leaders are still sorting out how they plan to move forward on Violence Against Women Act legislation. But in a major shift from last year's debacle over the issue, Boehner signaled that he may be open to taking up the expanded VAWA bill that passed the Senate earlier this week.
Boehner was short on details when asked about the House plan for VAWA. House Republican leaders have been mum on the issue for weeks, even as the Senate sped its bill through on Tuesday.
"Our leadership [is] continuing to work with the committee of jurisdiction, looking at finding ways to deal with this legislation. We're fully committed to doing everything we can to protect women in our society, and I expect that the House will act in a timely fashion in some way," he said during a press briefing.
But Boehner added, "No decision has been made about ... whether we take up the Senate bill or our own version of the bill."
Boehner's comments come after Congress failed to reauthorize VAWA last year -- the first time since the law's inception in 1994 -- due largely to House Republican opposition to the Senate bill, which included new protections for LGBT, Native American and undocumented immigrant victims of domestic violence. House Republicans said those provisions were politically driven and pushed their own pared-down bill; the Senate refused to take out the provisions, which had broad bipartisan support in that chamber. In the end, neither side blinked and both bills went out the window when Congress adjourned in December.
The fact that Boehner is even leaving the door open to taking up the Senate bill signals that this year's VAWA debate may not be nearly as contentious as last year's, which, it is worth noting, took place in the midst of a presidential election. The stalled Senate VAWA bill was frequently cited as part of Democrats' contention that Republicans were waging a "war on women," a theme that resonated through much of the election cycle.
Key players in the VAWA debate have also been talking. Sen. Patrick Leahy (D-Vt.), the sponsor of the Senate bill, personally reached out to Boehner this week to try to find a way to move VAWA through the House, and the offices of House Majority Leader Eric Cantor (R-Va.) and Vice President Joe Biden have been talking this week, according to Hill sources. Biden was an original co-sponsor of the VAWA law and the issue is one of his top priorities.
A Senate Democratic leadership aide said it is "encouraging" that Boehner hasn't ruled out taking up the Senate VAWA bill.
"Moderate, reasonable Republicans have already pointed out that it will pass the House if Speaker Boehner just brings it up. It's also the only path to get this bill to the president's desk," said the aide.
This year's Senate VAWA bill, which passed the Senate in a 78-22 vote, is similar to last year's. The biggest difference is that it doesn't include an increase in the number of U visas available to immigrant victims of domestic violence. Leahy has pledged to attach that piece to immigration reform legislation, which will come before the Senate Judiciary Committee, which he chairs.
To be sure, House Republican leaders could still put forward their own bill with different provisions. If they do, it will likely be introduced by a female lawmaker, said one GOP aide. One name that has been floated is Rep. Cathy McMorris Rodgers (R-Wash.).
Cantor took some heat for last year's failure on VAWA, in part because he was negotiating directly with VAWA advocates to try to reach a compromise on a tribal provision in the bill that was -- and still is -- the biggest obstacle to VAWA's passage in the House. But some domestic violence groups are now praising Cantor for his efforts to try to hammer out language that all sides can accept. Kim Gandy, the president of the National Network to End Domestic Violence, said earlier this week that Cantor's office has been "particularly responsive in terms of meeting with advocates and trying to achieve agreement with his Republican caucus."
Gandy's comments "demonstrate that we've remained engaged and are working hard to get this done," said Cantor spokesman Doug Heye. "Finding agreement and moving forward legislation to protect all women has been Majority Leader Cantor's priority from day one. To that end, we continue to work with VAWA advocates to find agreement on the best path forward."
Clarification: Language has been amended to explain more exactly the difference between the provisions for undocumented immigrants in this version of the Senate bill and last year's.
Before You Go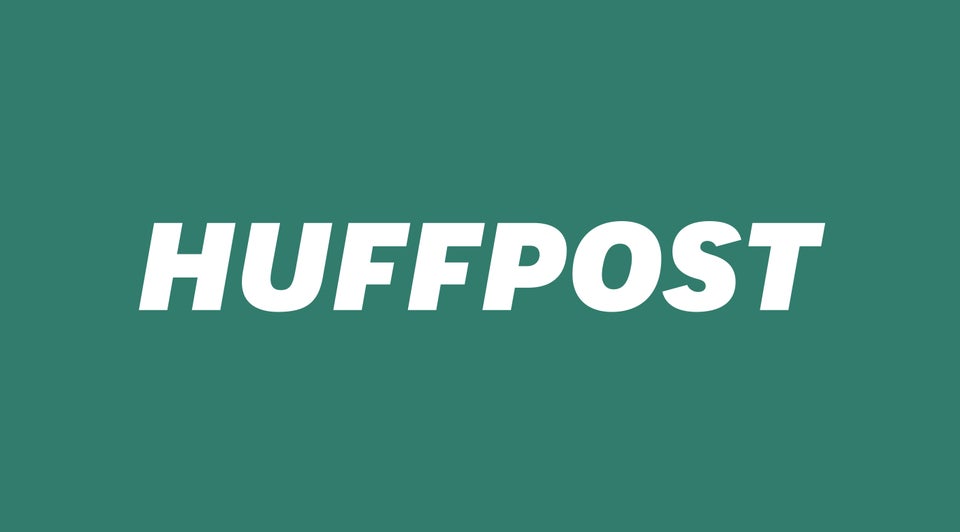 War On Women
Popular in the Community