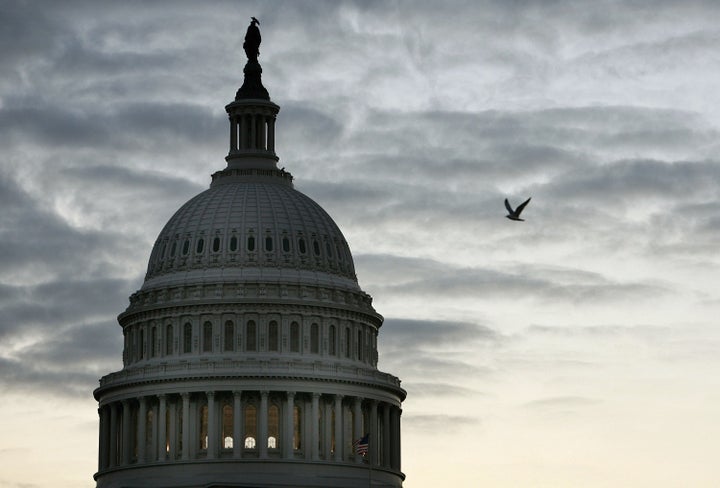 The United States Senate is expected to vote soon on reauthorizing the bipartisan Violence Against Women Act (VAWA), which enjoys the support of 61 senators, possibly before the end of April, which is Sexual Assault Awareness Month (SAAM). This measure will extend many important programs, and for the first time specifically extend VAWA's protections to all college and university campus communities. I look forward to the Senate's prompt action and call on them to pass this much-needed measure as soon as possible.
As I have previously written, sexual violence -- including dating violence, domestic violence, and stalking, as well as sexual assault -- are major challenges for American higher education today. These challenges diminish the impact of the federal taxpayer investment of more than $40 billion annually in higher education and warrant steps being taken to better protect that investment.
Recognizing these challenges, over the last two years the nation's leading advocates for responding to and most importantly preventing these scourges came together to develop a blueprint to help higher education best tackle them. That blueprint became the Campus Sexual Violence Elimination Act (Campus SaVE Act or SaVE) and picked up significant bipartisan support in Congress, which led to U.S. Senator Patrick Leahy (D-Vt.) incorporating it into the VAWA reauthorization.
The Campus SaVE Act, as included in VAWA, will modernize 20-year-old provisions of the federal Jeanne Clery Act to reflect the lessons learned over the years in dealing with sexual violence on campus, and specifically expand the scope of offenses covered to include dating violence, domestic violence, and stalking. These guidelines will provide colleges and universities with a much-needed baseline on how to respond to and prevent these serious crimes. It will also provide them with assistance from the U.S. Departments of Education, Justice, and Health and Human Services in doing so.
One of the most important aspects of the measure will complement Title IX's requirements concerning how institutions handle disciplinary action in sexual violence cases. Under these provisions both the accused and the accuser will be entitled to impartiality, to prompt proceedings conducted by officials trained on how to deal with these issues, to have a support person with them during proceedings, to be informed in writing of the status of the case at each stage of the process through to the institution's final decision, and an option to appeal in case there were any factual or procedural errors. Even though principally developed by victim advocates, we recognize that this essence of fairness is an essential element to tackling these issues, and ensuring support among the entire campus community.
Shepherded originally by former U.S. Representative Thomas Perriello (D-Va. 5th) in 2010 and now U.S. Senator Robert P. Casey, Jr. (D-Pa.), an extremely diverse coalition of more than 20 education, prevention, and victim's rights groups, led by Security On Campus, Inc. the nonprofit founded by Jeanne Clery's parents after her 1986 rape and murder on campus, came together to develop and support SaVE. Break the Cycle, Students Active for Ending Rape (SAFER), and the American Association of University Women (AAUW) have offered especially critical support. The coalition also includes two of the field's newest members: the School and College Organization for Prevention Educators (SCOPE), and the VTV Family Outreach Foundation, created by a majority of the families and survivors directly impacted by the April 16, 2007 tragedy at Virginia Tech.
Now it is your turn to help support SaVE. Please visit the National Task Force to End Sexual and Domestic Violence Against Women at http://4vawa.org/ to find out how you can take action today to support SaVE and VAWA.
Popular in the Community