WASHINGTON -- The Senate on Thursday easily passed legislation to renew the Violence Against Women Act for another four years, an issue that normally advances with little fanfare but has become a focal point amid election-year politicking.
The bill passed 68-31. Several Republicans sided with Democrats in passing the bill, including Sens. Lamar Alexander (Tenn.), Kelly Ayotte (N.H.), Scott Brown (Mass.), Susan Collins (Maine), Bob Corker (Tenn.), Dean Heller (Nev.), John Hoeven (N.D.), Kay Bailey Hutchison (Texas), John McCain (Ariz.), Olympia Snowe (Maine), David Vitter (La.) and Lisa Murkowski (Alaska).
Sen. Marco Rubio (R-Fla.), whose name has been floated as a possible running mate for GOP presidential candidate Mitt Romney, voted against the bill. Sen. Rob Portman (R-Ohio), whose name has also come up as a potential running mate, voted for it. Also of note is that Hutchison voted for the Democratic bill after authoring a GOP alternative to it.
Democrats hailed the bill's passage as a victory for women everywhere, especially because this year's renewal of the 1994 law includes new provisions to protect specific groups. The bill increases the number of visas available to victims of domestic violence who are undocumented immigrants, it bans discrimination against gay, lesbian, bisexual and transgender victims of domestic violence, and it gives more authority to Native American tribes to address domestic violence.
"Today, like each time we have reauthorized this bill before, we passed a better Violence Against Women Act," Sen. Patty Murray (D-Wash.) said in a statement after the vote. "Expanding coverage for domestic violence should never have been controversial. Where a person lives, who they love, or what their citizenship status may be should not determine whether or not their perpetrators are brought to justice."
But those provisions have drawn opposition from Republicans. In the House, Republicans are pushing their own, significantly different VAWA bill and don't appear willing to swallow the Senate-passed package.
Asked Wednesday about the Senate bill's provisions targeting immigrants, Native Americans and the LGBT community, Rep. Sandy Adams (R-Fla.), the sponsor of the House GOP bill, said, "We're not going to be looking at the controversial issues that will detract from what is actually VAWA."
Still, Vice President Joe Biden, who sponsored the bill when he was a senator, tried to cast the measure as something beyond politics.
"The Senate's action today reaffirms that addressing this problem is bigger than politics," Biden said in a statement. "In 2012, we should be beyond questioning the need for the Violence Against Women Act."
By a vote of 36-63, the Senate defeated the Hutchison-sponsored GOP alternative to the VAWA bill. That proposal would have imposed a mandatory minimum sentence of five years for aggravated sexual assault, granted subpoena power to U.S. marshals and taken a different approach to reducing a backlog in rape kit tests.
Sen. Patrick Leahy (D-Vt.), the sponsor of the Democratic VAWA bill, trashed the GOP proposal for stripping out protections for "battered" immigrants, Native Americans and members of the LGBT community.
"There is only one real Violence Against Women Act reauthorization. This is not it," he said of the GOP alternative. "It guts the Violence Against Women Act reauthorization."
Sen. Mike Lee (R-Utah) was among those who voted against the bipartisan bill. He said his opposition should be seen as "a vote against big government and inefficient spending, and a vote in favor of state autonomy and local control."
"We must not allow a desire by some to score political points and an appetite for federal spending to prevent states and localities from efficiently and effectively serving women and other victims of domestic violence," he said in a statement.
This has been updated to include a statement from Vice President Joe Biden.
Below, HuffPost Crime breaks down the top 10 most dangerous U.S. cities for women: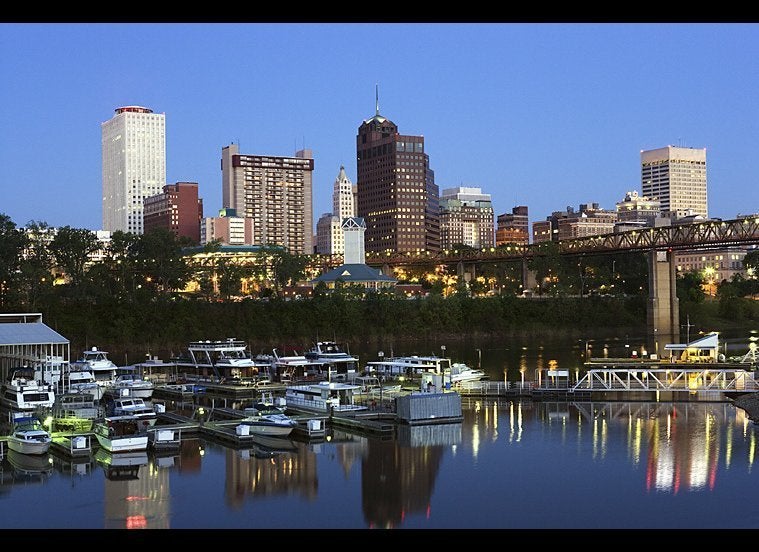 10 Most Dangerous Cities For Women
Popular in the Community