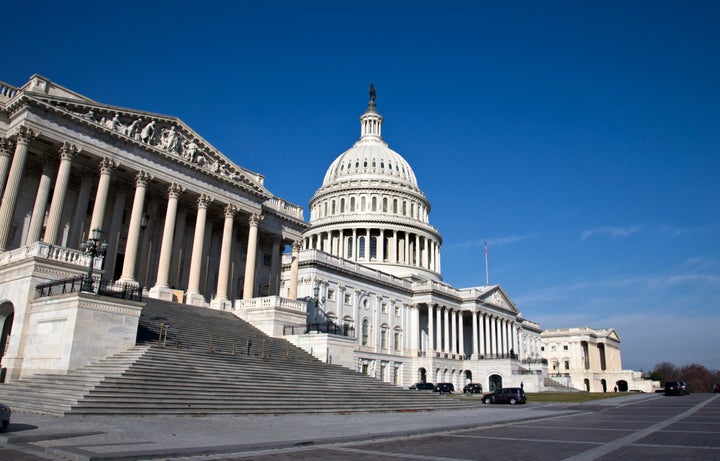 A new report from the Bureau of Justice Statistics (BJS) shows conclusively that the Violence Against Women Act (VAWA) is working to reduce intimate partner violence. According to the report, "Intimate Partner Violence, 1993-2010," there has been an astounding 64 percent decline in intimate partner violence from 1993 to 2010. Since it became law in 1994, VAWA has surely played a critical role in this remarkable decline.
To really understand VAWA's impact, we need only travel back to a time before it was passed: Domestic violence was considered a private family matter. Women could be beaten and abused by their husbands and law enforcement did not have the tools or training to respond effectively. Victims lived in fear for their lives but saw few options for escaping, finding justice and staying safe. Though domestic violence shelters existed, a lack of system-wide involvement and coordination meant that many perpetrators often went free and victims and their children did not have the supports they needed to rebuild their lives.
Advocates shined a light on this violence and injustice. We demanded that the life-threatening and degrading violence women faced in their homes be taken seriously and that perpetrators be held accountable. Congress responded and passed VAWA with overwhelming support on both sides of the aisle, led by Democrat Joe Biden and Republican Orrin Hatch. The law promoted coordinated community responses to foster collaboration among law enforcement, prosecutors, courts and victim advocates. For the first time, our federal government said that domestic violence was not a private family matter -- it was a serious crime and we had to address it.
The difference between today and 1993 is remarkable. Passage and implementation of VAWA created a sea change. Officers have the tools they need to help victims. Court personnel have been trained to understand the dynamics of domestic violence. VAWA-funded prosecutors can finally bring perpetrators to justice. Victim service providers have more resources and tools to support abuse victims and their children. VAWA is truly the foundation of our nation's response to domestic and sexual violence, stalking and dating violence. It is effective and cost efficient. It is saving people's lives and reducing violence against women.
As a nation, we have learned so much about how to address these crimes that were once ignored. While VAWA was reauthorized with unanimous support in 2000 and 2005, its 2011 reauthorization is still inexplicably stalled in Congress.

Each reauthorization of VAWA has turned lessons learned into new, effective policy. This time should be no different. Though VAWA has made a stunning impact on the lives of many, it has not reached all victims. For instance, Native American women on reservations are still vulnerable to domestic violence and have virtually no access to justice if they are beaten by a non-Indian; lesbian, gay, bisexual and transgender victims of domestic violence are underserved and often struggle to find justice; victims still face discrimination in housing; immigrant victims of abuse are afraid to come forward for fear of deportation. The 2012 reauthorization of VAWA needs to build on past successes and expand the law's reach to ALL victims.

We have learned so much and we have come so far. The BJS study affirms our work and our direction. But success cannot make us complacent -- domestic violence still occurs at staggering rates. As the study shows, hundreds of thousands of individuals are still experiencing violence every year. That is simply unacceptable. Congress has the opportunity now to enhance VAWA's reach and ensure that all victims have access to justice. Members of Congress must stand up for women and girls to end domestic violence now, so that our daughters and granddaughters -- their daughters and granddaughters -- will one day know domestic violence as a rarity, a mere relic of a bygone era.
Popular in the Community