The version of the Violence Against Women Act that House Republicans unveiled Friday is not the same bill the Senate passed 78 to 22 last week. Gone are protections for LGBT victims, and a provision to help Native American women seek justice is watered down.
House Majority Leader Eric Cantor (R-Va.) is "committed to ending violence against all women," his spokeswoman Megan Whittemore said Friday. Why, then, does the House bill eliminate protections for some women who need them most?
As with any data on sexual violence, these numbers are not exact and may be underestimates, but they show that all women in the U.S. need federal protection from rape and domestic abuse. Nearly 1 in 3 lesbians and half of bisexual women have experienced severe physical violence from an intimate partner, according to the CDC's National Intimate Partner and Sexual Violence Survey. Almost half of bisexual women have been raped in their lifetimes. The House bill excludes LGBT victims from the largest VAWA grant program, and unlike the Senate bill it does not require that VAWA funds go only to programs that help victims of any sexual orientation or gender identity.
Native American women are also underserved by the House Bill, which gives tribal courts authority to prosecute non-Native American men who abuse them on reservations, as the Senate Bill does — but adds a loophole that allows the accused to take their case to federal court if they feel their constitutional rights are being violated. More than a third of Native women have been raped, according to the Department of Justice, and 86 percent of Native American women who report sexual violence say they were attacked by non-Native men.
"We have serial rapists on the reservation — that are non-Indian — because they know they can get away with it," Charon Asetoyer, executive director of the Native American Women's Health Education Resource Center, told Salon last year.
VAWA has been reauthorized since with overwhelming bipartisan support every year since its inception in 1994 until House Republicans let it expire at the end of last year.
Support HuffPost
The Stakes Have Never Been Higher
Before You Go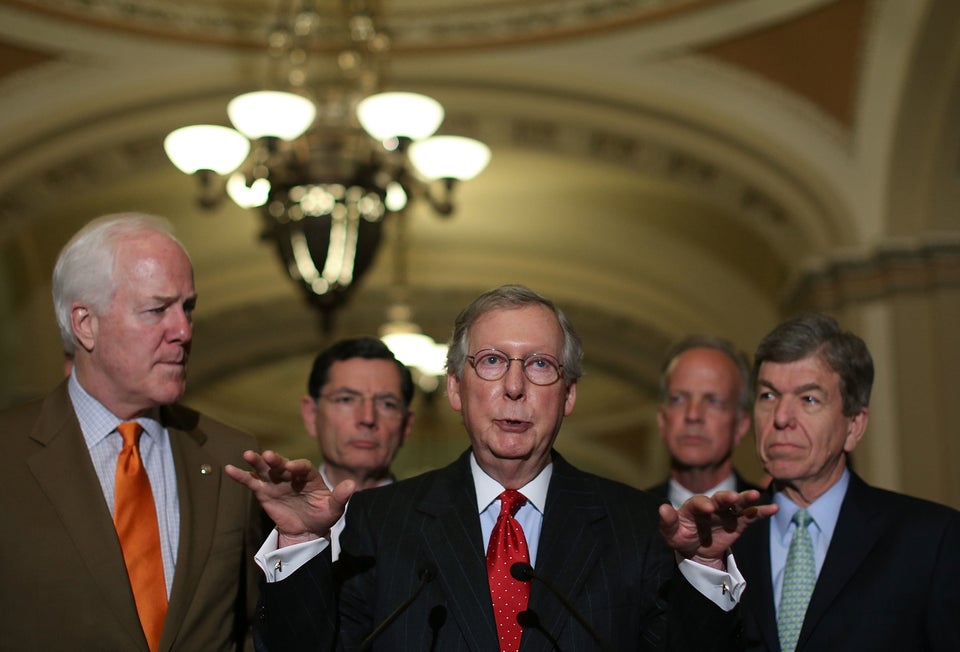 The Strongest Conservatives In Congress
Popular in the Community