 WASHINGTON -- Senate Democrats just won themselves some fresh ammunition in the next election cycle: nearly all of the potential 2014 Senate Republican candidates in the House voted against the Violence Against Women Act reauthorization bill on its way to the president's desk.
Thirteen likely or declared Senate candidates voted "no" on the VAWA bill that passed Congress on Thursday. Among them: Reps. Tom Cotton (Ark.), Steve King (Iowa), Bill Cassidy (La.), John Fleming (La.), Justin Amash (Mich.), Michele Bachmann (Minn.), Kristi Noem (S.D.), Paul Broun (Ga.), Tom Price (Ga.), Phil Gingrey (Ga.), Jack Kingston (Ga.), Austin Scott (Ga.) and Tim Graves (Ga.).
Broun is the only one out of the group who has formally declared his candidacy.
That vote is all but certain to be used against them if and when the Republicans ramp up their Senate campaigns. Republicans took a beating in the 2012 election cycle for opposing a broadly supported Senate-passed VAWA bill, which is similar to the version that Congress just passed. Democrats spent months tying their opposition to a so-called "war on women," which resonated with voters.
Many House Republicans oppose the Senate VAWA bill due to new provisions related to the LGBT community, Native Americans and immigrants. House Republican leaders tried to give the opposing members some cover on Thursday by bringing up a separate, pared-down GOP VAWA bill and letting them vote on that, even though it lacked the votes to pass. King was among the first to take advantage of that cover. Shortly after voting for the House GOP bill, he released a statement with the misleading subject line, "King Votes in Support of Violence Against Women Act.
"If a woman is at risk, she should know that she has a place to turn for support and assistance," King said. "I supported VAWA in 2005, 2012, and today I voted in support of the House version to see that victims of domestic violence and sexual assault have access to the resources and protection when they need it the most."
Support HuffPost
The Stakes Have Never Been Higher
Before You Go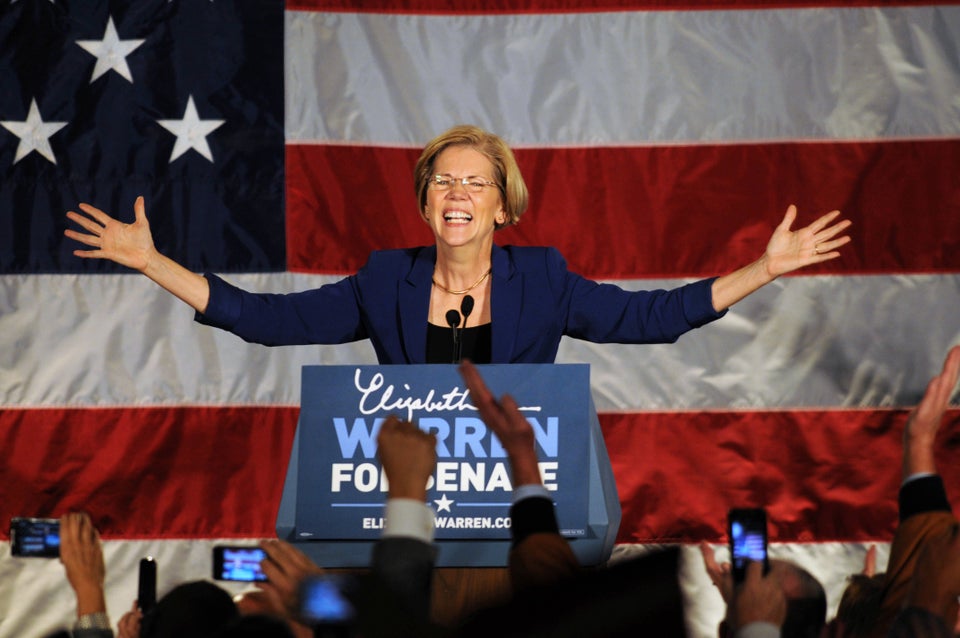 Women In The U.S. Senate
Popular in the Community