 Violent crime rates across the U.S. jumped by about 18 percent, and property crimes rose by 11 percent between 2010 and 2011, according to a report released Wednesday by the Bureau of Justice Statistics.
It's the first increase for both crime categories since 1993, according to Michael Planty, an analyst with the bureau. The annual report compiles data from a nationwide survey and captures many crimes not reported to police.
The rising crime rates may signal that decades of steady crime reductions may have finally bottomed out -- and that the stagnant economy may be driving more Americans to break the law, said Eugene O'Donnell, a professor at the John Jay College of Criminal Justice in New York.
"Any police chief in the country would be wise to be concerned," O'Donnell told HuffPost Crime. "If you dig into these numbers, you can see the seeds of larger problems."
The survey estimated that nearly 6 million people were victims of a violent crime in 2011, while roughly 17 million were the victims of a property crime. The largest increase in the survey was seen in assaults, which rose 22 percent.
In a statement, an official with the Bureau of Justice Statistics noted that overall, crime rates remain at "historically low levels."
"Since 1993, the rate of violent victimization declined 72 percent," an agency spokesperson said.
The rising crime rates found by the bureau flies in the face of FBI data released earlier this year that found that crime fell significantly across the nation for the fifth consecutive year.
The sharp divergence between the Bureau of Justice Statistics' report and the FBI's data, which is compiled through crime data submitted from state agencies and police departments across the country is troubling, O'Donnell said.
Experts have raised concerns for years that police departments face pressure to show continually falling crime rates, leading to underreporting of crime.
"It calls into question whether whether police departments, either subtlely or overtly, are discouraging reporting," O'Donnell said.
"There's real pressure on police departments to have the numbers going down all the time."
Related
Before You Go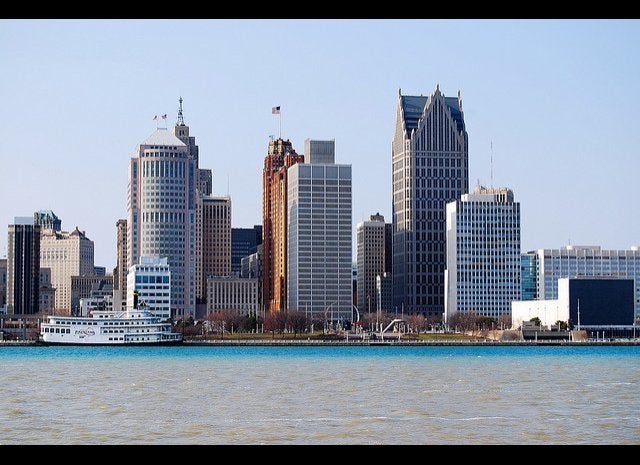 The Most Dangerous Cities In America
Popular in the Community